Downing Street insiders urged to avoid misleading term 'freedom day'
Scientists warned that there are 'many unknowns' ahead which make it difficult to determine how Covid will continue to impact life in the months and years to come
Samuel Lovett
Science Correspondent
Monday 21 June 2021 20:48 Comments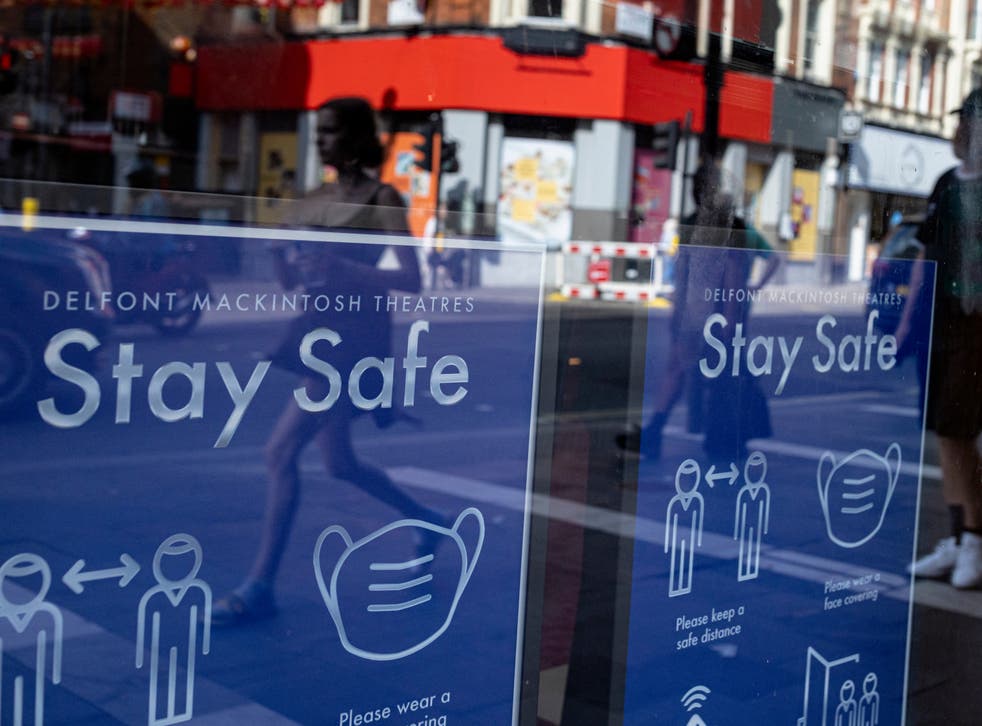 Downing Street insiders are being urged to avoid the misleading term 'freedom day' in relation to 19 July, when all Covid restrictions are set to be lifted in England.
There has been an internal push among civil servants and government figures to move away from this rhetoric as it is feared to be giving the wrong impression that the UK's epidemic will come to an end as of next month.
Scientists have warned that there are "many unknowns" ahead which make it difficult to determine how Covid will continue to impact life in the months and years to come, including the threat posed by new variants and uncertainty surrounding the longevity of immunity.
Some ministers have taken to saying 'freedom day' in meetings, but have been encouraged against using the term. One government source said the media had been responsible for coining the phrase.
Downing Street has adopted a more cautious tone in recent months as part of efforts to better manage the expectations of the British public, having previously failed to deliver on a number of its promises with regards to the Covid crisis.
The decision to delay the lifting of restrictions by four weeks to 19 July is one example. Insiders say the government would have pushed ahead with reopening in the same circumstances this time last year but is now desperate to avoid any backward steps in the roadmap and ensure the release from lockdown is final.
Internally, some senior government figures are still hopeful that restrictions can be lifted before 19 July - but both the prime minister and business secretary have publicly indicated that England will likely keep to its current timeline.
"Looking at where we are, looking at the efficacy of the vaccines against all variants that we can currently see … I think it's looking good for 19 July to be that terminus point," Boris Johnson said on Monday.
Scientists have meanwhile warned that the government needs to tread carefully amid the ongoing rise in cases driven by the Delta variant and provide more clarity on what comes next once restrictions are eventually lifted.
Professor Anthony Costello, a former director at the World Health Organisation, said Downing Street was "quite right to move away" from the term 'freedom day', explaining that there is too much uncertainty ahead to declare Britain's fight against Covid as over.
He said the current surge of infections is "not likely" to die down before 19 July, with it unclear as to when the UK's cases will start to fall.
The "constant threat" of new variants which may be able to better escape immunity generated by the vaccines and the "unknown rate of loss of immunity", particularly among the elderly, also mean that Britain "cannot rest on our laurels" from next month, Prof Costello added.
Susan Michie a professor of health psychology at University College London and member of Sage's sub-group on pandemic behaviour, said that keeping Covid-19 suppressed in the future will be a "long-term" responsibility carried by the government and across society.
"Putting an emphasis on one specific day is likely to provide people with a false sense of reassurance that the Covid-19 risk is less than it is," she said.
"'Freedom day' would be much better replaced with a term such as 'Building Back Better' to focus on how we can change things to not only lift remaining restrictions, but keep them lifted."
Prof Michie explained that, to avoid future restrictions, the government needs to make public places safer. She pointed to the example of Belgium, where public spaces have monitors to assess ventilation quality, and New York City, where every school classroom has its ventilation status posted on a public website.
She also called for tighter border controls to prevent the seeding of new, highly transmissible variants, and said more funding and resources are need for local public health teams to better tackle future outbreaks that emerge across the UK.
UK news in pictures

Show all 50
Martin McKee, a professor of European public health at the London School of Hygiene and Tropical Medicine, said if the government was willing to allow the public to "live with the virus" - as it has said so on a number of occasions - then a "clear vision of what that means is needed".
"If people are saying we need to live with the virus, they need to spell out what that means for ordinary people," he said. "What does that involve? We haven't had any clarity on that at all.
"If it means people have to pay large sums for PCR tests every time they go abroad, that poses major challenges for 'global Britain'. It it means lateral flow testing for every day events, that's also a major challenge.
"Slogans like 'freedom day' are frankly meaningless unless we have detail. This is why a number of people are saying to go for elimination, even if it is very aspiration. But at least we'll have a clear pathway then.
"At the moment, are we just going to go on with opening up and locking down every time a new variant comes along? That way our future is decided by the virus. It's not in the hands of the government."
Register for free to continue reading
Registration is a free and easy way to support our truly independent journalism
By registering, you will also enjoy limited access to Premium articles, exclusive newsletters, commenting, and virtual events with our leading journalists
Already have an account? sign in
Join our new commenting forum
Join thought-provoking conversations, follow other Independent readers and see their replies