Government to burn mountains of unusable Covid PPE at rate of 500 lorryloads a month
The government mistakenly purchased £8.7 billion of unusable medical equipment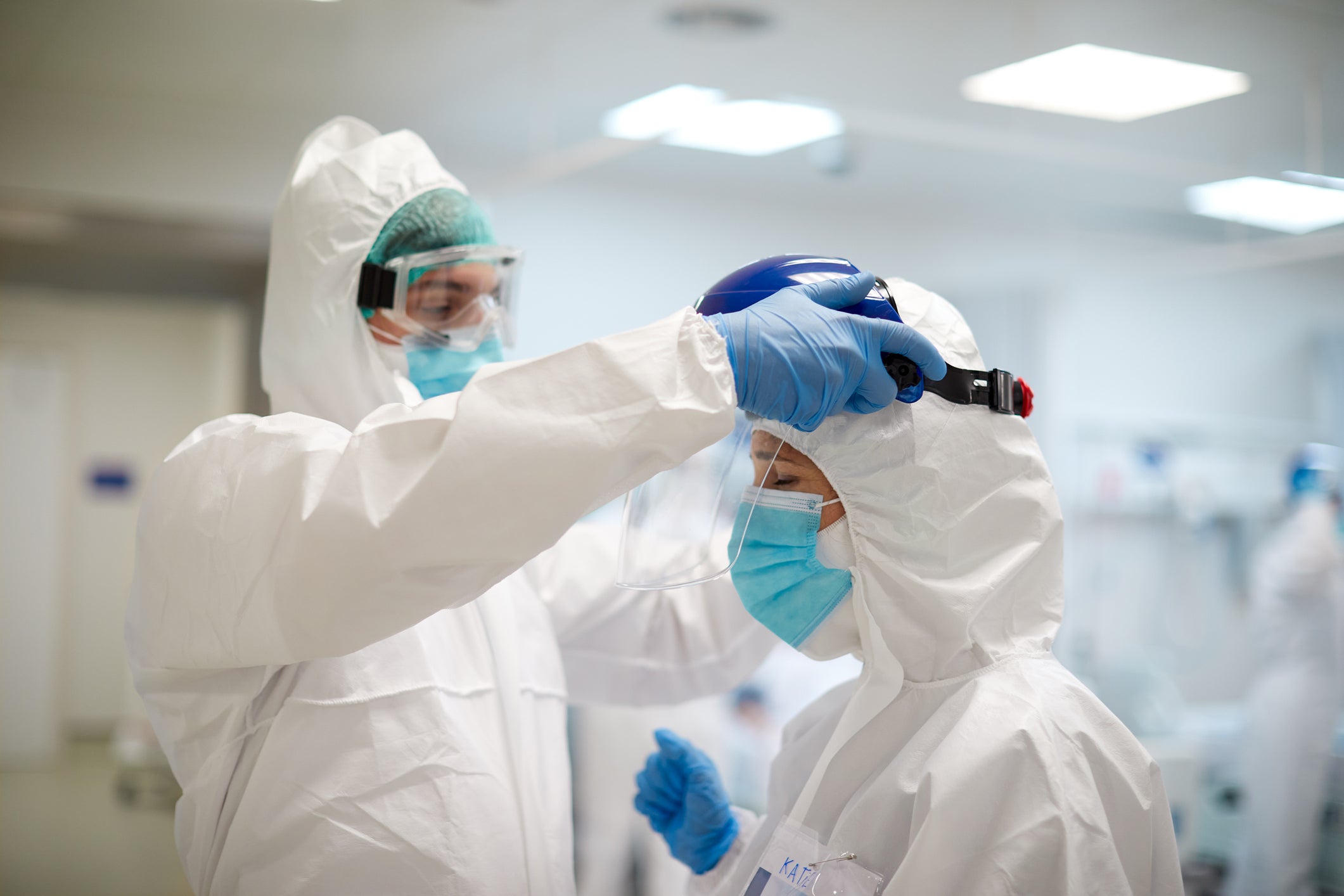 The government is planning to dispose of mountains of unusable medical equipment by burning over 500 lorryloads of it a month, the Department of Health has admitted.
Ministers wasted £8.7 billion on inadequate personal protective equipment (PPE) during the early stages of the coronavirus pandemic – with vast quantities of shields, gowns, and other items not meeting basic medical standards.
Many were bought under the so-called "fast-track" lane where companies with links to Tory ministers were handed lucrative contracts with limited checks.
Now in a parliamentary committee hearing on Monday, Department of Health chiefs said they were planning to dispose of 15,000 pallets of equipment a month by burning it as fuel to generate electricity.
The monthly 576 lorryloads destined for the incinerator will gradually chip away at the 5.5 billion pieces of useless equipment currently sitting in stockpiles.
That approach is likely to be supplemented by plans to recycle some of the waste and turn it into bin bags, food trays, and NHS bedsheets, officials have said.
But Jonathan Marron, the Department of Health and Social Care's director general of office for health improvement and disparities, told MPs that "more traditional waste disposal methods" would also be needed.
Like the manufacture of the equipment, its burning will also be done by private companies working on contract, he told a hearing of the Public Accounts Committee.
"We're currently appointing to what are called lead waste partners, commercial firms who do this as their business who will help us recycle and we're also exploring using ... waste to provide power," Mr Marron said.
"The recycling, we will we have done some will do more. We will also need to use more traditional waste disposal methods, largely using burning it to generate heat and energy.
Asked how much could be burnt, he said: "We're currently working on a plan to have 15,000 pallets a month, push through that approach, exactly how much we'll do rather depends on how long we continue to use PPE for Covid." He noted that one lorry could move around 26 pallets, meaning the department is targeting around 576 lorryloads a month for incineration.
Official figures show £12.1 billion was spent on PPE in the first year of the pandemic from April 2020 to April 2021, with a total of £8.7billion of that wasted.
The government says it was in a rush to procure supplies of equipment however it could at a time of national emergency and global shortage.
Labour shadow health secretary Wes Streeting described the revelations as "unbelievable".
"Rishi Sunak is literally burning through taxpayers' money," he said.
"At the same time as hiking up taxes on working people, the Conservative Government is setting fire to the unusable PPE on which they wasted £8.7 billion of public funds. The Conservatives' promise to get value for taxpayers' money has gone up in flames."
Join our commenting forum
Join thought-provoking conversations, follow other Independent readers and see their replies