Calls for Boris Johnson to double UK donations of Covid vaccines for developing world
Exclusive: Labour says 216m doses will be left over after teenage jabs and boosters complete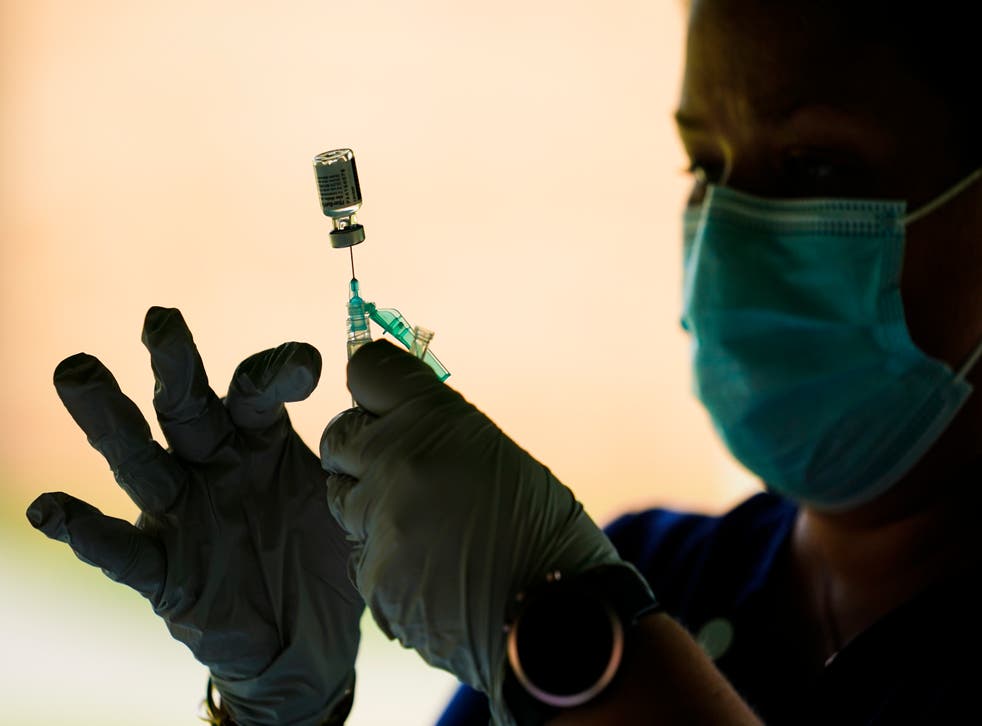 Boris Johnson is facing calls to more than double his 100 million dose pledge of coronavirus vaccines for developing countries, after new analysis showed the UK will have 216m shots left over even after giving jabs to teenagers and boosters to the over-50s.
Labour said that the prime minister "doesn't have the time to wait" to share the life-saving jabs, as international data shows just 1.9 per cent of people in low-income countries - fewer than one in 50 - has so far received a single Covid vaccine.
By contrast, in the UK more than 89 per cent of over-16s have received one vaccination, 81 per cent have received two and around 30 million people aged 50 or over are due to receive a third over the winter.
Shadow international development secretary Preet Kaur Gill called on Mr Johnson to ramp up Britain's giving "as a matter of urgency", pointing to estimates that the rich world could donate 1.2bn surplus doses by the end of 2021, avoiding as many as 2.8m deaths in developing countries.
Experts warn that leaving poorer countries unvaccinated risks creating a "Petri dish" for the mutation of new strains of Covid-19 which could evade current vaccines, stripping away Britons' protections against a new wave of the disease.
At the G7 summit in Cornwall in June, Mr Johnson announced the UK will donate 100m surplus doses over the following 12 months, with the bulk of them going through the Covax international inoculation system.
But so far, just 10.3m UK jabs have been sent overseas.
And the total 1 billion doses promised by the G7 countries - also including the US, France, Germany, Italy, Canada, Japan and the EU - fell woefully short of the 11bn which the World Health Organisation believes are needed to bring the pandemic under control.
The UK has ordered more than 540m doses of seven of the most promising vaccines - enough to inoculate the entire population almost nine times over - but only four have so far been approved for use, and a deal for 100m shots of the French Valneva product has been scrapped.
Labour's shadow international development secretary Preet Kaur Gill said that Labour's analysis showed there will still be vast numbers of doses left over after 12-15 year-olds have received a single Pfizer jab and over-50s receive their boosters.
UK news in pictures

Show all 50
She said that the short shelf-life of vaccines meant that more than 800,000 AstraZeneca doses have already gone to waste in the UK.
"Given this crisis is a global pandemic, the government simply doesn't have the time to wait to share these life-saving doses," said Ms Gill.
"While the NHS continues to do a fantastic job of protecting people in the UK, the government needs to work with the international community and ensure low-income countries receive surplus doses.
"It is vital that the entire global community gets vaccinated to save lives and prevent the virus from further mutate and become more dangerous and more transmissible. Ambition is what's needed to solve this global crisis."
There was no immediate response from the government to a request for comment from The Independent.
Join our new commenting forum
Join thought-provoking conversations, follow other Independent readers and see their replies