Tory MP breaches Commons rules by calling to reopen airport from which he had wanted to run his own airline
Craig Mackinlay says he 'never thought in wildest dreams' low-cost flights project scuppered by 9/11 would be conflict of interest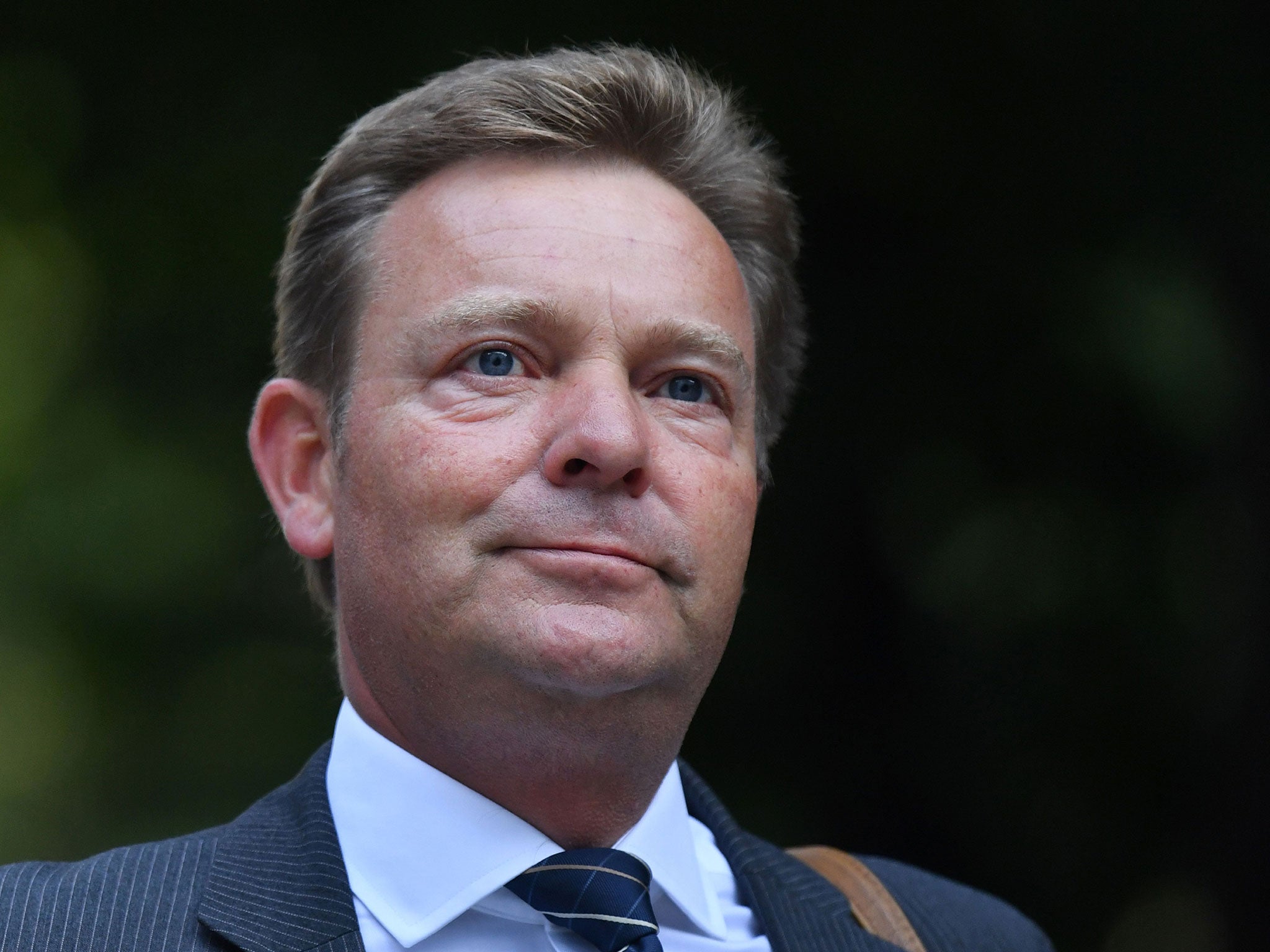 A Conservative MP used his position to press for the reopening of an airport from which his company had planned to run low-cost flights.
Craig Mackinlay, who had wanted to operate flights from Manston airport in Kent to the Spanish city of Malaga, called for the unused airport to be resurrected several times during Commons debates.
A letter seen by The Independent confirms the South Thanet MP was found to have twice breached parliament's rules due to a potential financial interest, according to a decision by its standards watchdog.
Mr Mackinlay is already mired in scandal over his alleged false declaration of election expenses during the 2015 general election, for which he and two aides face criminal charges. All three deny any wrongdoing.
The breach of parliamentary rules relates to the Tory's directorship of a company named Mama Airlines Ltd, which was founded in 2001.
In the letter, parliamentary commissioner for standards Kathryn Stone forced him to apologise to the house for discussing the airport, which closed in 2014, without declaring an interest.
She said: "Mr Mackinlay has now accepted my decision.
"He has acknowledged his breach of the rules, apologised for his failure to register Mama Airlines Ltd and agreed to apologise to the house for his failure to disclose that interest on two occasions when it was relevant to the proceedings."
"I consider that to be an appropriate outcome."
Mr Mackinlay says he scrapped the idea of running an airline from Manston following the September 11 terror attacks and there is no suggestion he benefited financially from raising the matter in the Commons.
The firm is registered as "active" with Companies House, but last filed accounts as a dormant company in September 2016, declaring assets of 2p.
"I had an interest in starting a low-cost style airline – Mama Airlines in the year 2000. The name derived from a proposed route of Manston to Malaga," Mr Mackinlay said in a statement.
"The project never 'got off the ground', with the events of 9/11 preventing any further progress or interest.
"The company has never traded, has never even had a bank account, and I have never derived any remuneration or benefit from it.
"Not in my wildest dreams did I think, through any common sense interpretation of the rules, that a dormant company, a mere incorporation of an idea some 17 years old would require registration.
"I will continue to speak up for an aviation future for Manston as much as I am able, not least as, despite the passage of time, it is an industry that I understand and have, albeit historic, knowledge of."
Mr Mackinlay was first elected as an MP in 2015, defeating then-Ukip leader Nigel Farage in a tight battle for the South Thanet constituency.