'Crazy rules dreamt up by Whitehall bureaucrats' are to be scrapped, David Cameron to announce at FSB conference
The Prime Minister's speech comes after the FSB said the Government and big companies must to do more to help smaller firms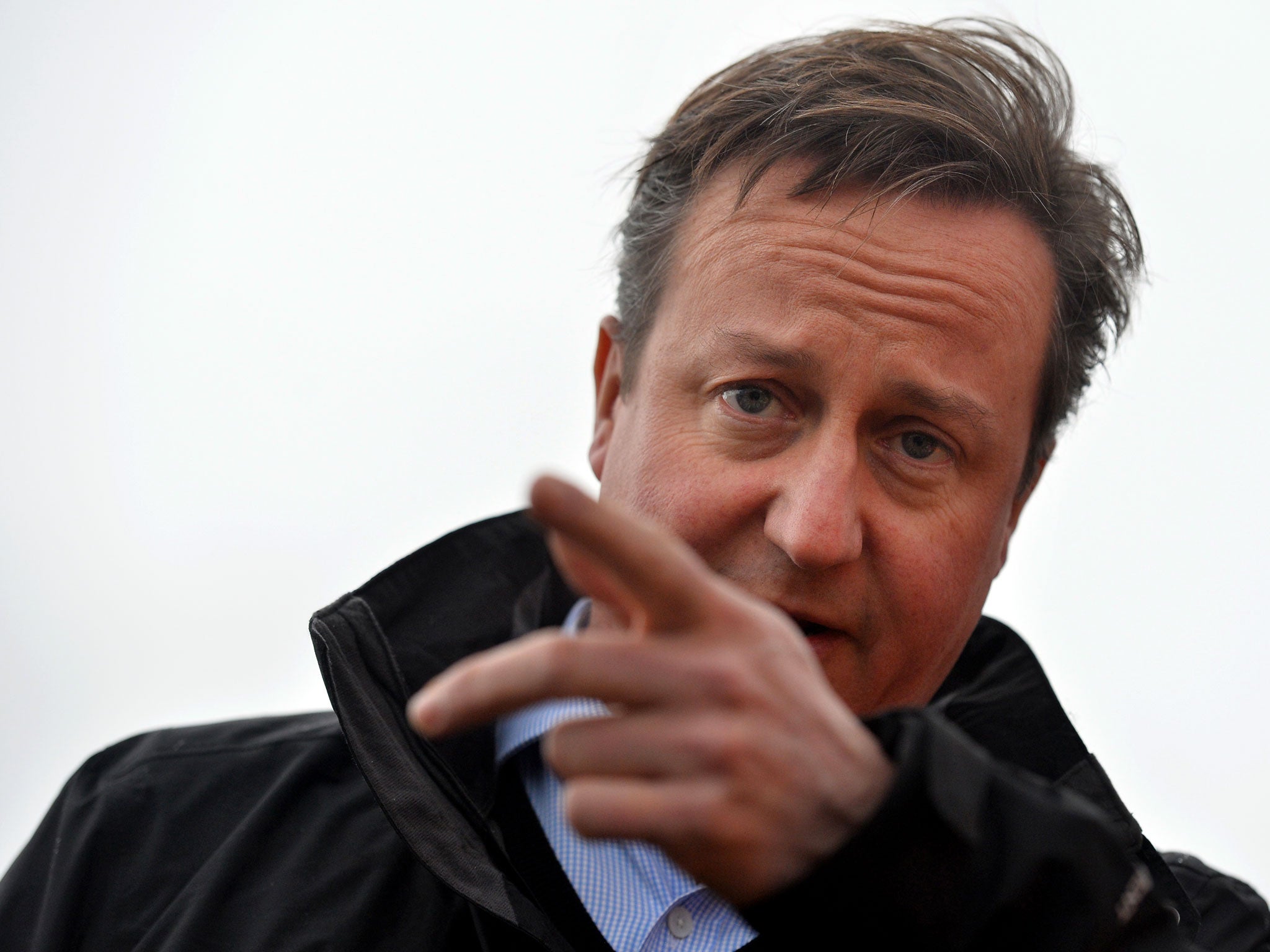 Thousands of "crazy" rules affecting businesses are to be scrapped or changed, David Cameron will tell the Federation of Small Businesses (FSB).
He will tell the FSB policy conference in London that by scrapping more than 3,000 rules "dreamt up by Whitehall bureaucrats," businesses will save over £850m a year.
Mr Cameron will also announce that his will be the first government in modern history to leave office with fewer domestic regulations than when it entered, according to the BBC.
He will add that 800 out of a target of 3,000 rules affecting business have already been discarded.
Rules on hedgerow maintenance, employees being able to sue their employers if customers are insulting, and shops needing a poison licence to sell oven cleaner, have already been abandoned.
Slashing 80,000 pages of environmental guidance by March 2015 will save businesses £100m, while vouchers and extra tax relief will also be used to help small firms, he is expected to say.
His speech comes as the FSB described support for businesses as "congested and confusing", saying the Small Business Administration (SBA) system in the United States should become a model for the UK.
Policy Chairman Mike Cherry said ahead of the conference that supporting small firms should not be a "nice-to-have" afterthought to policymaking.
Mr Cherry has also stressed that large firms should pay smaller firms quicker, while the Government must reform business rates and improve access to finance.
Research has shown that despite the hundreds of support schemes in place for small firms, there is little take-up or support.
Shadow Business Secretary Chuka Umunna is expected to say that Labour plans to create a SBA to support small companies when dealing with Government departments.
Karen Mills, ex-head of the United States' Small Business Administration and a former member of President Barack Obama's cabinet, will also address today's conference.
She said: "As governments look to the future, their plans have to be centred on growth, and the primary currency should be well-paying jobs. With that, any conversation focused on jobs must include small business and entrepreneurship.
"When small business has a seat at the table, we can more effectively focus on entrepreneurship and innovation, which are critical components to a strong economic game plan in today's world."
Join our commenting forum
Join thought-provoking conversations, follow other Independent readers and see their replies