Maria Miller resigns: Sajid Javid appointed new Culture Secretary following expenses row
Mrs Miller said she had "become a distraction from the vital work this Government is doing"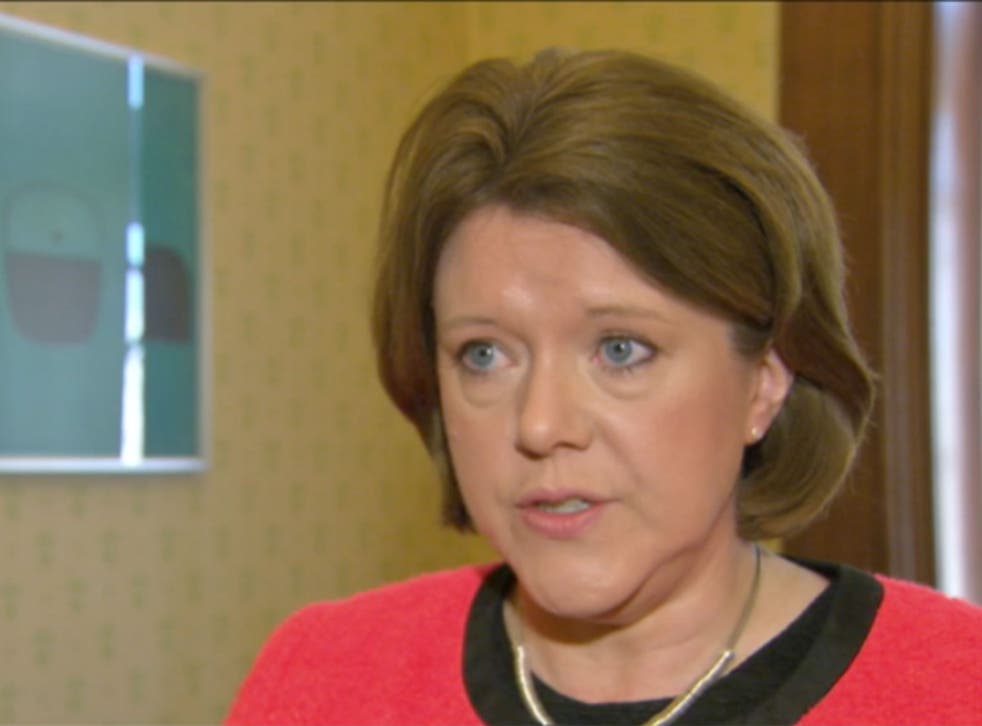 Sajid Javid, MP for Bromsgrove, has been appointed the new Culture Secretary by David Cameron following this morning's resignation of Maria Miller.
Miller resigned from the Cabinet today as she bowed to the chorus of criticism of her response to a parliamentary inquiry into her expenses.
Hours before David Cameron faced tough questions about the controversy engulfing her, she fell on her own sword. It had become clear she had lost the confidence of many of her fellow Conservative MPs.
In her letter to the Prime Minister, Ms Miller said she was resigning with "great regret". She thanked Mr Cameron for his personal support but added: " It has become clear to me that the present situation has become a distraction from the vital work this Government is doing to turn our country around."
Ms Miller appeared to blame her downfall partly on her work implementing the Leveson inquiry proposals on newspaper regulation, which she said was always going to be "controversial for the press." She did not apologise for her conduct.
In his reply, Mr Cameron said he was "very sorry" she was quitting, telling her: "I hope that you will be able to return to serving the Government on the frontbench in due course, and am only sad that you are leaving the Government in these circumstances."
Sajid Javid, the Treasury Financial Secretary, was promoted to the Cabinet to be Ms Miller's successor as Culture Secretary. The MP for Bromsgrove, he is a close ally of the Chancellor George Osborne and seen as a rising star.
Although Tory MPs will be surprised that David Cameron did not choose a woman to replace Ms Miller, Mr Javid, aged 44, is one of the few Conservative Cabinet ministers to come from a working class background. The son of a Bristol bus driver, he became the youngest vice president ever of Chase Manhattan Bank at 24 before moving to Deutsche Bank, where he was a board member.
His website records: "He is a specialist in helping to raise investment in developing countries and is considered a global leader in this field.He has been engaged in community work his entire adult life, including raising £710,000 in a single event for the Disasters Emergency Committee and leading a charity expedition to the summit of Mount Kilimanjaro for Help the Aged."
Nicky Morgan, the Treasury Economic Secretary, was promoted to Mr Javid's role as number three at the Treasury. She will also take on Ms Miller's role as Minister for Women, which will allow her to attend Cabinet meetings.
In her first interview after stepping down, Ms Miller looked close to tears as she said she was quitting the Cabinet to prevent her situation in "any way detracting from the achievements of the Government".
She did not deny the suggestion that she had been forced to resign, saying: "I take full responsibility for my decision to resign. I think it's the right thing to do."
Ms Miller was cleared of misusing the expenses system by claiming £90,000 for her second home in Wimbledon, south London, in which she lived with her elderly parents. But she was criticised by the Parliamentary Standards Committee for the way she responded to the year-long inquiry. She apologised for this in the Commons last Thursday, but her statement lasted just 31 seconds and was seen by MPs in all parties as grudging and perfunctory.
Maria Miller: The damning and defensive quotes about the Culture Secretary

Show all 9
Although she clung on to her job, the storm over her response failed to die down, with several newspapers and an online petition calling on her to quit.
Today had been seen as a crucial day in her struggle to survive. Mr Cameron was expected to come under pressure over his refusal to sack her at Prime Minister's Questions at lunchtime, and again this afternoon when she spoke at a private meeting of Tory MPs. Their leaders have told Mr Cameron the row was causing huge damage to the party.
John Mann, the Labour MP who made the original complaint about Ms Miller's expenses, claimed she had quit to spare Mr Cameron further embarrassment and reduce the damage to the Tories at next month's local and European elections. "My reaction is 'about time too.' Maria Miller should have resigned immediately and when she didn't, David Cameron should have sacked her," he said.
The affair has already lead to calls for reform of the system under which MPs police themselves over standards. Kathryn Hudson, the independent Parliamentary Standards Commissioner, recommended that Ms Miller repay £45,000 of expenses, but this was reduced to just £5,800 by MPs on the Standards and Privileges Committee, who have the final say.
Join our new commenting forum
Join thought-provoking conversations, follow other Independent readers and see their replies