Cut child benefit for children who do not attend pre-school, Tory think-tank says
Bright Blue says the policy could help reduce poverty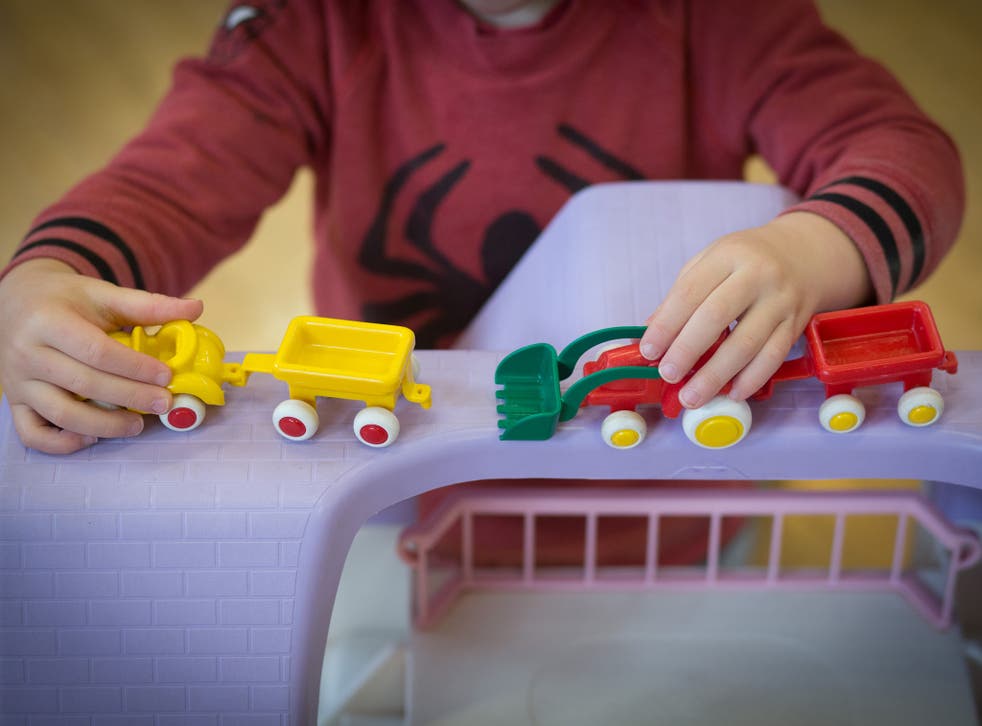 Families should have their child benefit taken away if they do not send their children to pre-school from the age of three, a Conservative think-tank has said.
Bright Blue, a pressure group representing the modernising wing of the Tory party, said the benefit cut would incentivise parents to send their children to such institutions and thus hopefully reduce early age educational inequalities.
Child benefit payment would then be "conditional upon proven enrolment of their child in quality pre-school education".
The think-tank admits that low-income families are less likely to send their children to pre-school and would predominantly be affected, but argues that this cut would incentivise them to send their children.
"Families from lower socio-economic backgrounds are less likely to use the Early Years Free Entitlement," the report says.
"This is undesirable given the clear private and public benefits from participation in preschool education. Most importantly, it can boost educational development for children from poorer backgrounds in particular.
"But non-attendance by children, particularly at nurseries, means both they and their parents are less likely to develop relationships with others."
15 hours of pre-school education are provided free by the Government to all families and ministers say they want to double this amount. Bright Blue says the free entitlement should be used in order to gain access to child benefit.
The idea that a reduction in benefits can incentivise behaviour in deprived families follows a similar logic to that of the so-called "bedroom tax", which was supposed to incentivise families with "spare rooms" to move into smaller homes.
In that case, however, some people affected by the benefit reduction appear to have perfectly good reasons for not moving, but have had to pay it anyway.
The Government, acknowledging this, has made discretionary housing payments available to help local authorities compensate people hit by the charge who cannot move.
It is possible that such a blanket change to child benefit could face similar problems to those encountered by the bedroom tax.
The conditionality of child benefit payments on education has had some success in other countries, however.
Brazil's social democratic government has successfully reduced poverty with the so-called "Bolsa Família" payment or "family allowance" – effectively child benefit which is conditional on educational attendance.
The programme has been praised by the World Bank and the United Nations, and its introduction has been tied to a 27.7 per cent fall in Brazil's poverty rate during a single presidential term.
The Bright Blue report also recommends moving some family services like birth registrations and English language classes to Sure Start centres and cutting the budgets of Sure Start centres that do not attract disadvantaged people from ethnic minority backgrounds.
The Government has already unveiled plans to cut child benefit for parents who do not pay fines when their children are truant from school.
Join our new commenting forum
Join thought-provoking conversations, follow other Independent readers and see their replies