Cutting EU immigration will backfire, say employers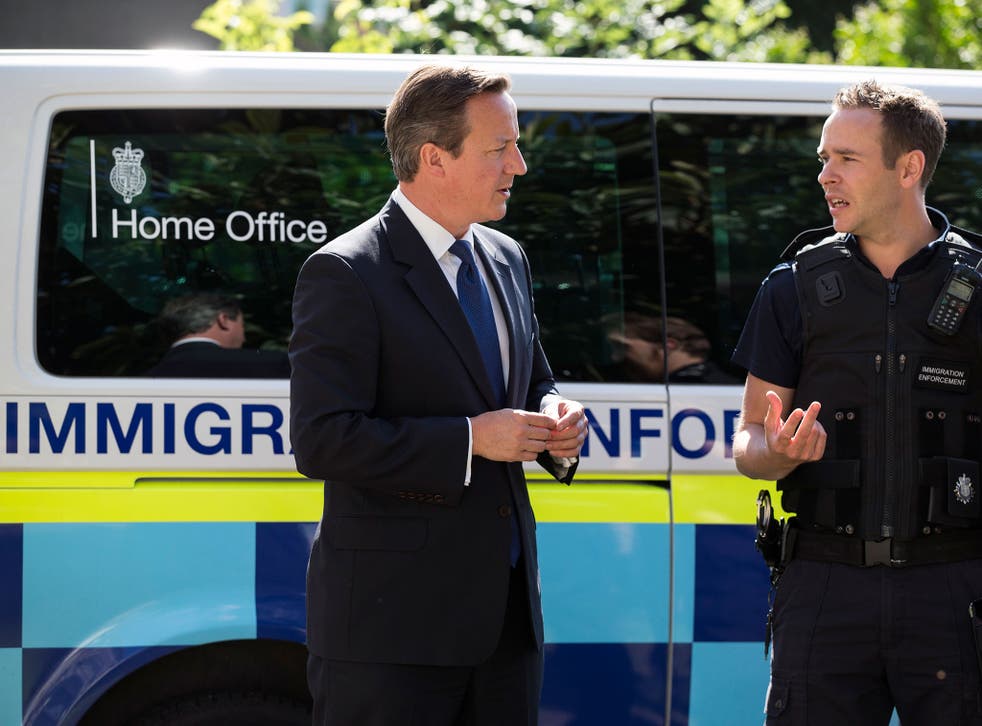 Britain's bosses have come out fighting for the country to remain in the European Union and warned that David Cameron's plans to cut migration from the EU could backfire by damaging business.
EEF, the manufacturers' organisation, will tomorrow call for an end to the "misinformation and paranoia" it says is dominating the debate over Britain's future in Europe. It will join the CBI in defending the EU's free movement principle, as Mr Cameron pledges to make reform of it his key demand when he seeks new membership terms ahead of the in/out referendum he has promised in 2017.
The Prime Minister will soon unveil plans to restrict migration from other EU countries, which has contributed to the Conservatives' failure to meet their pledge to cut annual net migration to under 100,000. Today Downing Street admitted that such a move would be illegal under current EU law and would require a new treaty to change it.
Terry Scuoler, chief executive of the manufacturers' body, will say in a speech tomorrow: "For too long now the debate about our future in the EU has been hijacked, and some would say driven by, a powerful political vested interest, which is to extract Britain from the EU, without any recognition of what that rupture would cost. They must not be allowed to prevail."
Mr Scouler will express fears that the UK debate will focus on immigration, which is "dogged by misinformation, and in some cases a good dose of paranoia as well." He will insist: "Britain has a yawning skills gap, and this will widen in the next five to 10 years as highly skilled employees retire. We need and want employees from other European nations and indeed from other parts of the world - in this country, making a contribution, paying tax and supporting our economy."
Katja Hall, the CBI's deputy director general, said: "Businesses recognise that free movement of workers within the EU is a sensitive issue but are clear that it is an essential part of the single market. It boosts the attraction of investing in the UK, creates jobs and offers firms here real benefits in working with our biggest trading partners."
Today Mr Cameron hit back at Jose Manuel Barroso, the outgoing European Commission President, who said in a speech in London that free movement of labour remained an "essential part" of the single market. Mr Barroso said that while other EU member states, including Germany, wanted to see Britain remain a member, it could not be at any price.
He acknowledged "widespread concerns in the UK and elsewhere about abuse of free movement rights" but stressed that changes would require the unanimous agreement of all 28 member states. He warned Mr Cameron: "It is an illusion to believe that space for dialogue can be created if the tone and substance of the arguments you put forward question the very principle at stake and offend fellow member states."
Mr Cameron vowed to "fix" the immigration problem worrying the British people. Speaking during a visit to Ford's Dagenham plant, he said: "At the heart of that renegotiation we need to address people's concerns about immigration. I'm very clear about who the boss is, about who I answer to and it is the British people. They want this issue fixed, they're not being unreasonable about it. I will fix it."
Nick Clegg, the Deputy Prime Minister, accused Mr Cameron of being in a "blind panic" about Ukip. He said: "The Conservatives are embarked on a strategy which has only one final destination, which is leaving the EU altogether." He said that by questioning the free movement principle, Mr Cameron was "edging ever closer towards the exit door".
In a report to Mr Clegg, to be published tomorrow, the former Liberal Democrat Cabinet minister Michael Moore calls for a "new engagement" with the EU to give British business stronger influence in Europe.
Join our new commenting forum
Join thought-provoking conversations, follow other Independent readers and see their replies