Pop-up cycle lanes across London could be made permanent after pandemic, says transport boss
Andy Byford took office as London's transport commissioner at the end of June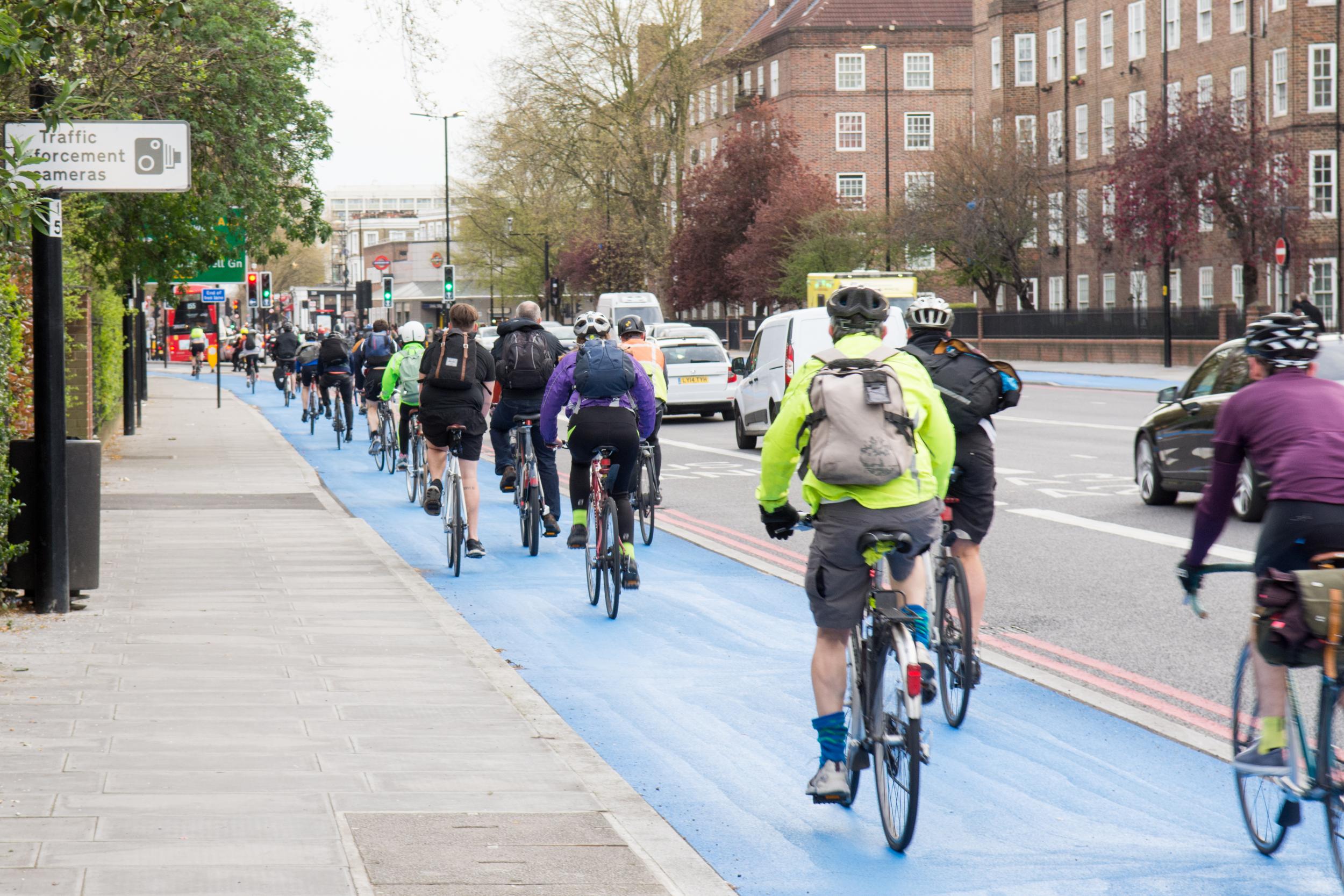 Most "if not all" of the new emergency cycle lanes built in London in the aftermath of the coronavirus lockdown could become permanent, the city's new transport boss has said.
Andy Byford, who took over as commissioner of Transport for London at the end of June, told the Evening Standard newspaper that the pop-up cycle lanes were "fantastic" and that they represented a "good start".
TfL and the city's borough councils have laid down miles of new protected cycle track on the capital's roads since lockdown, with more in the planning stages – as they scramble to provide for commuters displaced from public transport by the pandemic.
Amid fears that roads could be overrun with people driving to work to avoid the Tube, plans to close off smaller streets to through traffic have also been been accelerated across the capital – with nightlife areas like Soho made pedestrians only.
"I think it's fantastic. I think it's really god off to a very good start and I'm really encourage by now only the number of pop-up bike lanes that there are across the city, that it's been done properly," he told the newspaper.
"There is good infrastructure with removable barriers, and good signage. If you want it to be a success, then cyclists have to be able to use those lanes with confidence.
"I think we have got off to a very good start. I think London and Paris are leading the world in this regard. Certainly I would hope that most if not all, at least get considered for permanency."
Major new bike corridors have included a protected cycleway on Park Lane and another on Euston Road, with the A23 through Brixton expected to follow. Local councils are responsible for smaller roads in London, with larger strategic "red routes" under the authority of TfL.
The UK government has also provided support to councils around the country to improve their cycling infrastructure with a £250 million active travel fund as the first phase of a planned £2 billion investment in walking and cycling.
Mr Byford was widely praised during his time as chief executive of the Toronto Transit Commission, and also served as president of the New York City transit authority. He resigned from the latter position after "slashes" with state governor Andrew Cuomo.
The new transport commissioner said he did not cycle regularly himself and that tended to walk a lot. While running transport in Toronto and NYC he was well-known for taking public transport to work.
Join our commenting forum
Join thought-provoking conversations, follow other Independent readers and see their replies