Life-saving cystic fibrosis drugs to be prescribed for free on NHS after lengthy campaign
Now campaigners call for medicines to be made available in Wales and Northern Ireland as well as England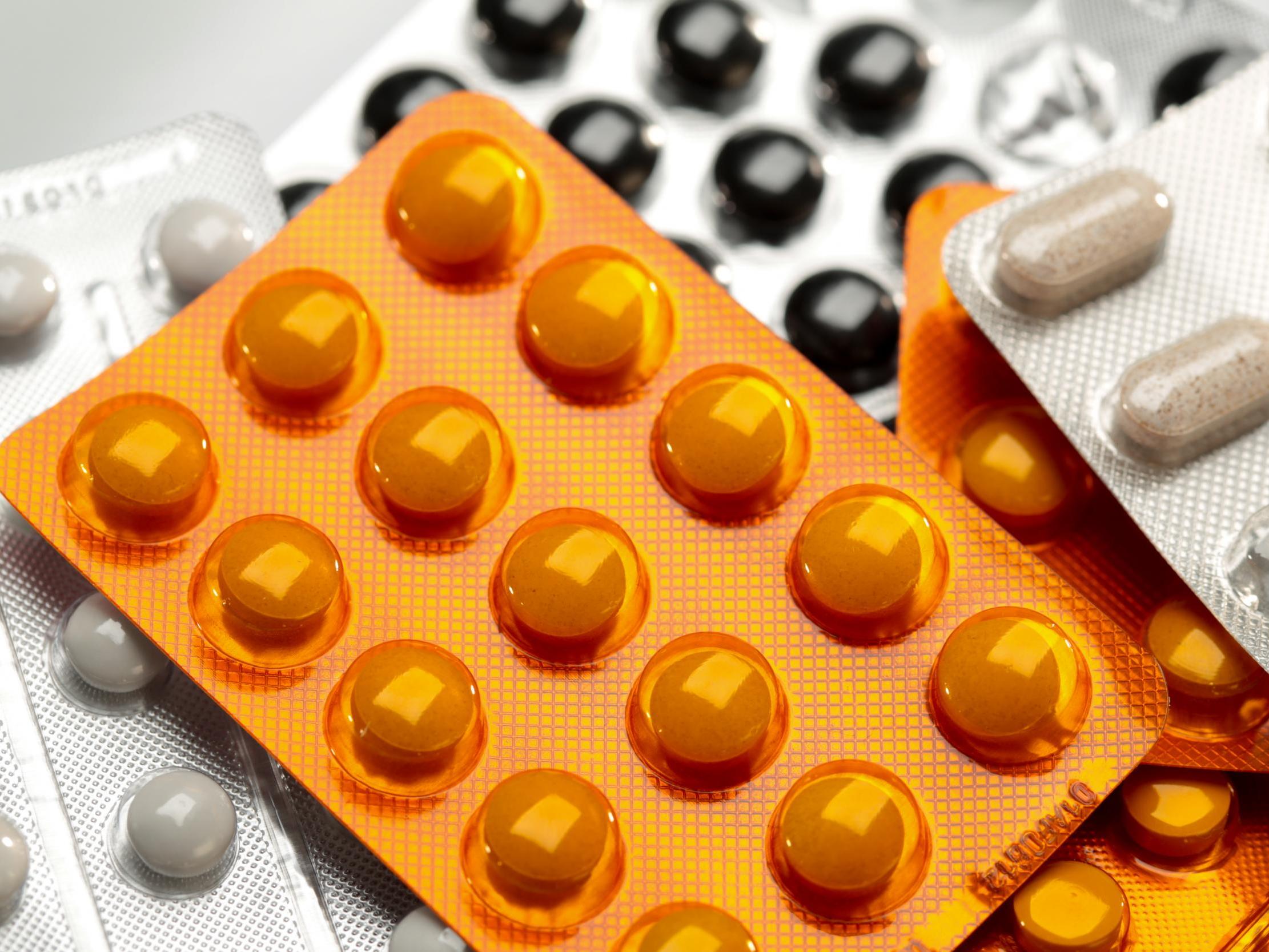 NHS clinicians are to begin prescribing life-saving cystic fibrosis drugs to patients in England within the next 30 days, after a four-year campaign concluded with an agreement to provide them to the health service on an affordable basis.
No cap will be placed on the number of patients receiving Orkambi, Symkevi and Kalydeco free of charge, and an estimated 5,000 people are expected to benefit from the deal between NHS England and US pharmaceutical company Vertex.
The Cystic Fibrosis Trust said that around half of the 10,500 people living with the debilitating condition in the UK could benefit from Orkambi and Symkevi.
The Trust hailed Vertex's agreement to submit its new "triple therapy" treatment Trikafta – which could help 90 per cent of patients – to the National Institute for Health and Care Excellence (Nice) for appraisal.
Orkambi has been licensed for use for over three years but has so far not been available to NHS patients. The drug targets the root cause of cystic fibrosis, a genetic condition which clogs up the lungs and digestive system, making breathing and digesting food difficult, and kills half of those affected by the age of 32.
The Cystic Fibrosis Trust's chief executive David Ramsden thanked patients, families and supporters for their campaigning efforts, but added: "It doesn't end here – we will continue to fight for similar access in Wales and Northern Ireland so that all people with cystic fibrosis in the UK are able to benefit from these life-saving drugs.
"Also, with news that the new triple therapy, Trikafta, which 90 per cent of people with cystic fibrosis could stand to benefit from, could be licensed for use in the coming year, we will continue to campaign so that people with cystic fibrosis never have to wait again for the best available medicines."
Announcing the end of protracted negotiations with Vertex, NHS England chief executive Simon Stevens said: "The UK has the second highest prevalence of cystic fibrosis of any country in the world, so today is an important and long-hoped-for moment for children and adults living with cystic fibrosis.
"That fact also means that any drug company wanting to succeed commercially in this field needs to work constructively with the NHS.
"I'm pleased that Vertex has now agreed a deal that is good for our patients and fair to British taxpayers."
Commercial terms of the agreement are being kept secret, but NHS England said it was consistent with its approach to other managed access agreements reached with the pharmaceutical industry.
Nice has backed the agreement, which includes a binding condition for Vertex to submit its full portfolio of drugs – including Trikafta – for comprehensive appraisal.
The company has also agreed to a "flexible commercial mechanism" to ensure continued patient access to the three medicines following completion of Nice appraisal.
Health secretary Matt Hancock hailed the agreement as "wonderful news".
"The deal is great value for money for the NHS, and crucially, will improve thousands of lives," said Mr Hancock. "This deal – on the back of several others this summer – shows why we get some of the best-value drugs in the world, and is another reason to be so proud of our NHS."
Prime minister Boris Johnson said: "This is fantastic news for those suffering from this terrible disease. I pay tribute to those who have campaigned so passionately and tirelessly on this issue – your efforts have made all the difference."
And Labour leader Jeremy Corbyn – who has set out plans for a state-owned generic drugs manufacturer to force companies like Vertex to lower prices – said: "This is life-changing for everyone with cystic fibrosis in our country. They've waited years for this drug. A victory for all the campaigners who have taken on big pharmaceutical companies' greed and government inaction. When we stand together and take on the powerful, we win."
Meindert Boysen, director of Nice's Centre for Health Technology Evaluation said: "We are pleased an agreement has been reached between NHS England and Vertex that brings these medicines to patients. It is also welcome that the company will now re-engage with the Nice process.
"We look forward to working with the company and patient organisations to get ready for the appraisals, including developing the approach to the collection of evidence."
Vertex senior vice-president Ludovic Fenaux said: "Today is a significant day for the cystic fibrosis community in England. This important agreement, reached in collaboration and partnership with NHS England and Nice, will allow more than 5,000 eligible cystic fibrosis patients in England to have access to CFTR modulators to treat the underlying cause of their disease."
Dr Caroline Elston, chair of the UK Cystic Fibrosis Medical Association, said: "We welcome this amazing progress in England, and look forward to receiving further details on how this will be rolled out by NHS England, and what this means for people with CF in Northern Ireland and Wales."
In September the Scottish government secured a five-year pricing agreement with Vertex to supply Orkambi and Symkevi to NHS Scotland, an arrangement which is expected to benefit up to 400 cystic fibrosis patients.
Join our commenting forum
Join thought-provoking conversations, follow other Independent readers and see their replies