Daily Mail executive admits paper 'mislabelled' controversial Ed Miliband article that claimed father Ralph 'hated Britain'
Hundreds of Labour activists planning to picket offices of Mail this weekend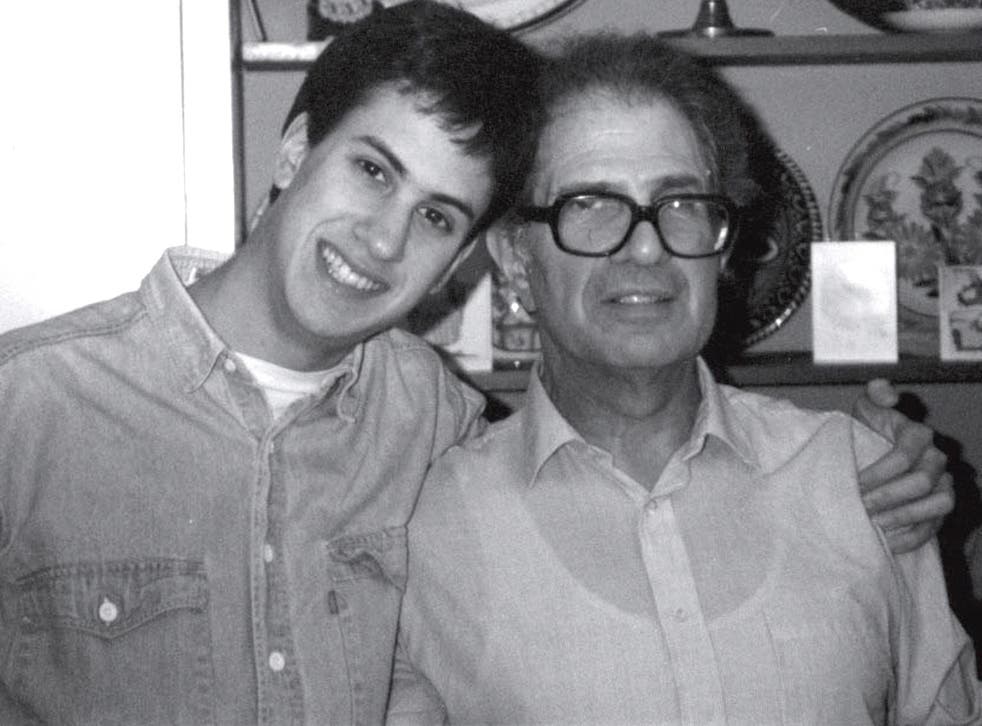 A senior executive from the Daily Mail tonight admitted for the first time that the paper may have "mislabelled" its controversial article that claimed Ed Miliband's father "hated Britain".
Alex Brummer, the Mail's City editor, who earlier in the day had been sent out to defend the paper's coverage of Ralph Miliband, suggested that the paper may have made a mistake in not making clear its original accusations had been comment.
Mr Brummer's conciliatory remarks to Channel 4 News suggest that after five days of relentlessly negative media coverage fuelled by the Labour Party, and a campaign against the paper on social media, the Mail may be trying to draw a line under the affair.
"I think it [the article] just had the wrong label on it," he said. "Sometimes articles which are comment should be labelled and made clear that they're comment... So perhaps it should have said comment on it to make absolutely clear it was comment instead of a special report."
Today, it emerged that hundreds of Labour activists were planning to picket the offices of the Mail this weekend to protest at the paper's continued failure to apologise.
A further 20,000 people have signed an online petition calling on the Mail to retract its editorial that described Mr Miliband's legacy as "evil".
But the more emollient tone did not extend to some of the paper's left-wing critics who have used the affair to launch a wider attack on the paper.
The paper's editor Paul Dacre authorised the release of a letter sent to him by the left-wing columnist Mehdi Hasan asking to be considered as a columnist. Mr Hasan had condemned "the immigrant-bashing, woman-hating, Muslim-smearing, NHS-undermining, gay-baiting Daily Mail" on BBC Question Time on Thursday night.
The letter quoted Mr Hasan writing to Mr Dacre that "the Mail has a vitally important role to play in the national debate" and that he admired Mr Dacre's "relentless focus on the need for integrity and morality in public life."
Mr Hasan hit back: "Paul Dacre hides in his tower of hate and gets employees to leak private letters on Twitter. Will any journalist ever write to the Mail again, knowing [the] latter can't be trusted with private, work-related correspondence?"
Mr Miliband meanwhile stepped up his demand for the paper's owner, Lord Rothermere, to mount a full inquiry into his organisation's culture and practices.
Lord Rothermere has apologised to Mr Miliband for a reporter from The Mail on Sunday turning up at a private memorial service for a relative but refused his demands for a wider inquiry into the way his newspapers operate.
However, with proposals for a new system of press regulation expected to be considered by the Privy Council when it meets next week, there were fears within the industry that the Labour leader could use the row to push for tighter rules.
A member of Lord Justice Leveson's inquiry team said newspapers would be concerned if Mr Miliband's tried to use it as "a cudgel to try to beat the press". George Jones, a former Daily Telegraph political editor who was an assessor on the inquiry, said issues of taste and decency in newspaper reporting should not be a matter for regulation. "In my view, if you go down that road you do seriously compromise freedom of speech," he told the BBC.
Join our new commenting forum
Join thought-provoking conversations, follow other Independent readers and see their replies