'Significant concerns' in Downing Street as NatWest boss quits over Farage leak
Dame Alison Rose resigns after admitting 'serious error of judgment'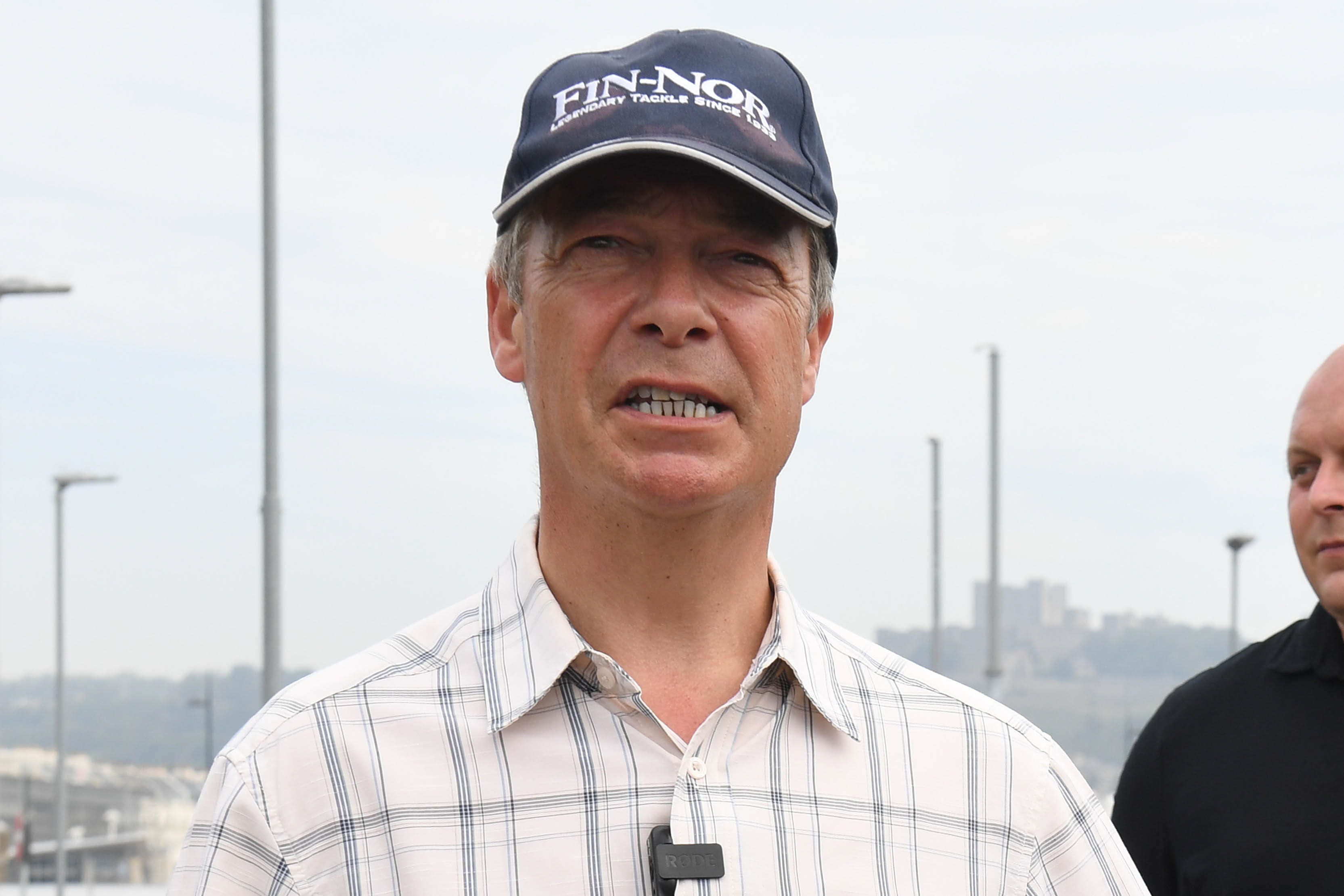 Downing Street and Chancellor Jeremy Hunt are understood to have "significant concerns" about the position of NatWest boss Dame Alison Rose after she admitted being the source of an inaccurate story about Nigel Farage's finances.
Dame Alison admitted to a "serious error of judgment" when she discussed Mr Farage's relationship with private bank Coutts, owned by NatWest Group, with a BBC journalist.
The British banker resigned on Wednesday morning after an emergency meeting was called late in the night to determine her future.
NatWest Group chairman Sir Howard Davies said: "The Board and Alison Rose have agreed, by mutual consent, that she will step down as CEO of the NatWest Group. It is a sad moment.
"She has dedicated all her working life so far to NatWest and will leave many colleagues who respect and admire her."
In a statement of her own, Dame Alison thanked her colleagues "for all that they have done", adding: "I remain immensely proud of the progress the bank has made in supporting people, families and business across the UK, and building the foundations for sustainable growth."
Despite the board's initial backing, it is understood the Chancellor and Downing Street have "significant concerns", and Dame Alison faced calls to resign from Mr Farage and a string of Tory MPs.
Former cabinet minister David Davis said Dame Alison had "little choice but to resign".
Last week, Mr Farage presented evidence, in the form of a 40-page dossier, that his account at Coutts had been closed partly due to his political views conflicting with the bank's values.
The evidence obtained from the bank through a data request contradicted a BBC News story, which initially claimed that the account closure was motivated by commercial reasons only, citing Mr Farage's failure to meet a £1m borrowing requirement.
The BBC and its business editor Simon Jack apologised, saying the reporting had been based on information from a "trusted and senior source" but "turned out to be incomplete and inaccurate".
In a statement, released alongside Sir Howard, Dame Alison said: "I recognise that in my conversations with Simon Jack of the BBC, I made a serious error of judgment in discussing Mr Farage's relationship with the bank.
"Believing it was public knowledge, I confirmed that Mr Farage was a Coutts customer and that he had been offered a NatWest bank account.
"Alongside this, I repeated what Mr Farage had already stated, that the bank saw this as a commercial decision. I would like to emphasise that in responding to Mr Jack's questions I did not reveal any personal financial information about Mr Farage.
"In response to a general question about eligibility criteria required to bank with Coutts and NatWest I said that guidance on both was publicly available on their websites. In doing so, I recognise that I left Mr Jack with the impression that the decision to close Mr Farage's accounts was solely a commercial one."
Sir Howard said: "As she (Dame Alison) recognises, she should not have spoken in the way she did. This was a regrettable error of judgment on her part. The events will be taken into account in decisions on remuneration at the appropriate time.
"However, after careful reflection the board has concluded that it retains full confidence in Ms Rose as CEO of the bank."
The chairman added that the "overall handling of the circumstances surrounding Mr Farage's accounts has been unsatisfactory, with serious consequences for the bank", before promising an independent review, which will be made public.
Sheldon Mills, Financial Conduct Authority (FCA) executive director for consumers and competition, said it had raised concerns about breaches of confidentiality by Coutts and its parent company NatWest.
He also emphasised the importance of a "well-resourced" independent review to investigate the matter "swiftly" and "fully", adding: "On the basis of the review and any steps taken by other authorities, such as the Financial Ombudsman Service or Information Commissioner, on relevant complaints, we will decide if any further action is necessary."
Speaking on his GB News show, Mr Farage accused Dame Alison of breaching the FCA's conduct rules, adding: "I think there has been complete failure in this regard."
The ex-MEP turned broadcaster went on: "It is perfectly clear to me that Peter Flavel, the CEO of Coutts, has not done his job at all.
"It is perfectly clear to me that Alison Rose is unfit to be the CEO of a big group and that Howard Davies, who is supposed to be in charge of governance, has failed as well.
"Given that we have a 39% stake in this – we, the great British public – I think at that investor statement on Friday morning, the Government ought to say we have no confidence in this management. Frankly, I think they should all go and that is my conclusion from what we've learned this afternoon."
The taxpayer's stake in the company has gradually reduced over time due to several share sales by the Government, with the latest bringing its ownership down to 38.6%.
Also appearing on the show, former Brexit secretary Mr Davis said: "I'm afraid I think that Dame Alison Rose has little choice but to resign. And frankly, I'm astonished that the board of directors indicated full confidence in her."
Alexander Stafford, Tory MP for Rother Valley, tweeted: "Absolutely disgraceful that she was briefing and leaking financial details. This breaks all moral, ethical and banking codes. If she has a shred of decency she would do the honourable thing and resign."
Saqib Bhatti, the Conservative Party's vice-chairman for business, said: "It's shocking to hear that Dame Alison Rose has admitted being the source of the leak of Mr Farage's bank details.
"While it's not for politicians to determine what the company should do, her position would appear to now be untenable."
City minister Andrew Griffith will meet Britain's largest banks on Wednesday morning to address concerns related to customers' "lawful freedom of expression" and Dame Alison is expected to attend.
On Monday, Mr Griffith wrote to the chief executives of 19 banks, building societies and digital challengers, asking for a roundtable discussion at the earliest opportunity and warning that regulations around politically exposed persons were "being applied in a disproportionate manner by some financial institutions".