Tory MP said Manchester lost Olympic bid because 'no one wants to spend three weeks there'
Loss to Sydney was also blamed by Downing Street aide on British 'arrogance' and 'old buffers' in charge of sporting bodies
Andrew Woodcock
Political Editor
Thursday 18 July 2019 10:57 Comments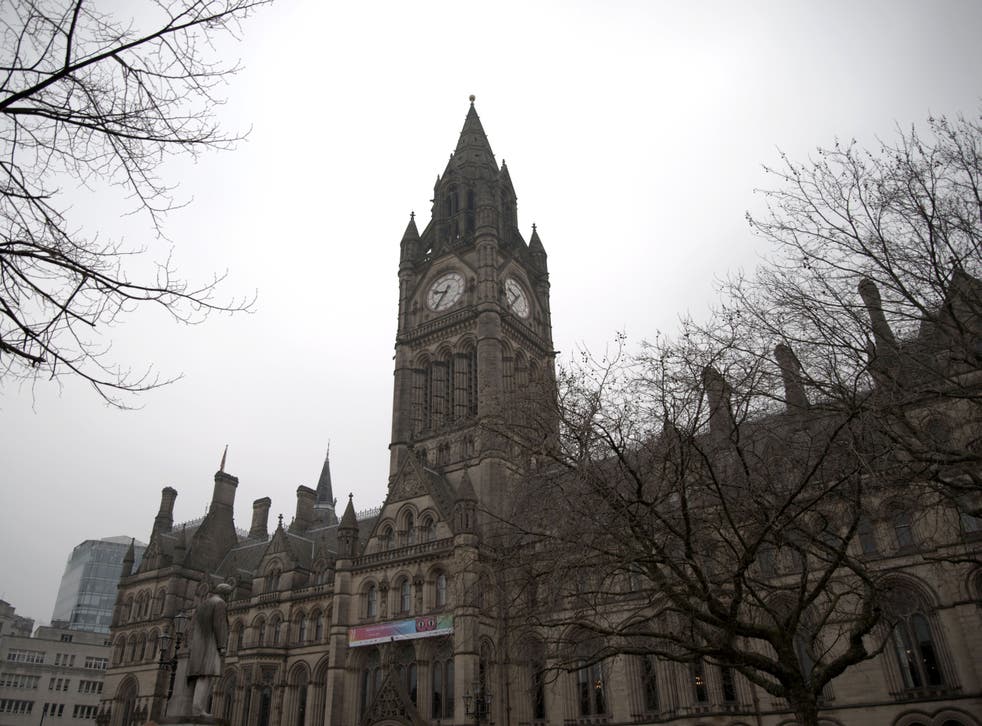 Manchester's attempt to host the 2000 summer Olympic Games failed because "no one in their right mind" would want to spend three weeks in the rainy North-West England city rather than sun-drenched Sydney, according to a future Conservative cabinet minister.
Damian Green's brutal assessment was delivered to then prime minister Sir John Major in 1994, shortly after the Manchester missed out to Sydney, taking 11 votes to the Australian city's eventual 45.
In a post mortem on the doomed £5.5 million bid, Mr Green – then head of the Downing Street policy unit but later MP for Ashford and Theresa May's effective deputy – told Major: "The reason for Manchester's failure is the obvious one: that no one in their right mind would spend three weeks in Manchester rather than Sydney.
"It is hard to imagine Manchester ever being successful."
Files from the 1994 postmortem, released by the National Archives, revealed that No 10 aide Alex Allan blamed British "arrogance" about past sporting glories, as well as the involvement of "too many nice old buffers" for the failure.
"We have … adopted rather an arrogant attitude, based either on past glories or on a belief that many of those now running international sporting bodies are corrupt and/or power-mad," Mr Allan added.
"Some probably are – but we didn't win any friends by saying so."
Manchester would go on to host the 2002 Commonwealth Games.
Mr Green's comments sparked an indignant response from Labour MPs.
Manchester Central MP Lucy Powell said: "It's no surprise that the Tories have a problem in the North, when you see negative attitudes like this, talking down our great city. Not only was Damian Green wrong then but his judgement has been proved embarrassingly wrong. Our success hosting the 2002 Commonwealth Games, and events such as the Manchester International Festival taking place in the city now, are world beating events that have put Manchester on the map."
Stalybridge & Hyde MP Jonathan Reynolds said: "Manchester's Olympic bid is widely recognised as the starting point of a regeneration process that has made the city the global success story it is today. It's a shame Damian Green didn't see that potential, but ultimately we didn't need him – Manchester's success has been delivered by local political leaders, and long may that continue."
And Denton & Reddish's Andrew Gwynne said: "History proved Damien Green so wrong. Whilst we didn't succeed in winning the 2000 Olympics, it was that dream that led to the most successful Commonwealth Games ever in 2002."
The secret files also contained a previously unseen speech celebrating Manchester's victory, which saw Mr Major commend Britain's "world-beating success".
The draft entitled "Prime Minister's statement: If Manchester wins" added: "We faced some stiff competition. This success shows that when we put our minds to something in Britain, we are world-beaters.
"We went for gold and got it."
Defeat meant Mr Major's victory speech was never heard in public, despite careful preparations to secure success.
This included a Downing Street briefing note offering intelligence on members of the International Olympic Committee ahead of the crucial vote which revealed the Grand Duke (Jean) of Luxembourg to be "a potential Manchester supporter", adding that he "needs (a) word from Princess Royal".
Mr Major also sent a personal letter to IOC president Juan Antonio Samaranch in September 1993, ahead of the crucial vote, hinting at the possibility of a meeting between the two.
"I very much hope that we will have the opportunity to meet on Thursday and renew our friendship," the prime minister's letter said.
A response from Mr Samaranch, sent after the decision to award the Games to Sydney, expressed regret that there could only be one winner, but invited Mr Major and his family to "visit the Olympic Museum" instead.
Register for free to continue reading
Registration is a free and easy way to support our truly independent journalism
By registering, you will also enjoy limited access to Premium articles, exclusive newsletters, commenting, and virtual events with our leading journalists
Already have an account? sign in
Join our new commenting forum
Join thought-provoking conversations, follow other Independent readers and see their replies