Damian Green MP claims phrase 'I'm not racist but…' could have been invented for Nigel Farage
'I'm glad he's leaving frontline politics. I think it is probably good for politics in this country.'
Loulla-Mae Eleftheriou-Smith
Monday 04 July 2016 11:37 Comments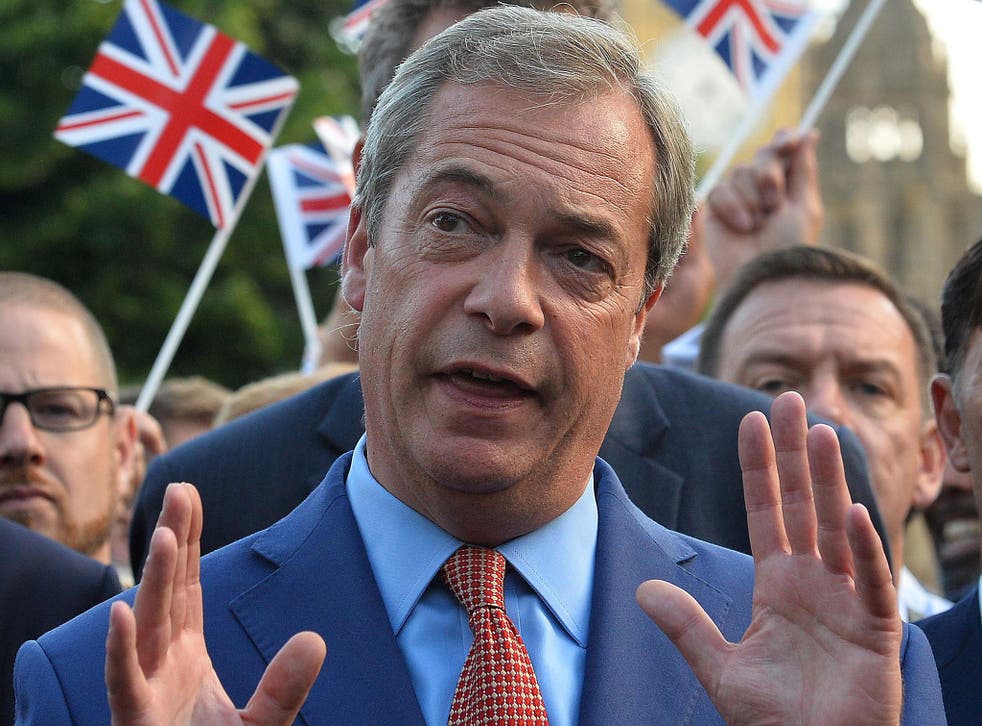 The phrase "I'm not racist, but…" could have been invented for Nigel Farage, a Conservative MP has claimed.
Damian Green, a former Conservative immigration minister, made the comment on the Daily Politics show following the announcement Mr Farage is stepping down as the leader of Ukip.
Mr Green said he was not accusing Mr Farage of being racist, but said: "The phrase, 'I'm not racist, but...' could be invented for some of the things Nigel Farage has done in politics," adding: "He encourages feelings that are unhelpful and destructive, and that's what he's always done for his political career".
Mr Farage was widely criticised for the Vote Leave "Breaking Point" poster that showed a queue of hundreds of refugees, using the headline "the EU has failed us all".
Chancellor George Osborne called the poster "disgusting and vile" while SNP leader Nicola Sturgeon called it "disgusting," but Mr Farage refused to apologise for its content, stating: "I can't apologise for the truth".
Just two weeks after the UK voted to leave the European Union, Mr Farage, a leading voice in the Vote Leave campaign, said he "couldn't possibly achieve more" and the "victory for the Leave side in the referendum means that my political ambition has been achieved".
Mr Farage has previously quit the party's leadership in 2009, before becoming re-elected to the position a year later.
Last year he resigned the leadership after failing to become an MP in the contest for the South Thanet seat, but withdrew his resignation after four days. On Monday he said: "I won't be changing my mind again, I assure you".
Commenting on Mr Farage's decision to step down, Mr Green said on the programme: "I'm glad he's leaving frontline politics. I think it's probably good for politics in this country."
Register for free to continue reading
Registration is a free and easy way to support our truly independent journalism
By registering, you will also enjoy limited access to Premium articles, exclusive newsletters, commenting, and virtual events with our leading journalists
Already have an account? sign in
Join our new commenting forum
Join thought-provoking conversations, follow other Independent readers and see their replies