Former police chief condemns retired officers who leaked Damian Green computer pornography allegations
Sir Peter Fahy, who retired in 2015 as Greater Manchester Chief Constable, warned the former officers were entering 'dangerous territory' over the allegations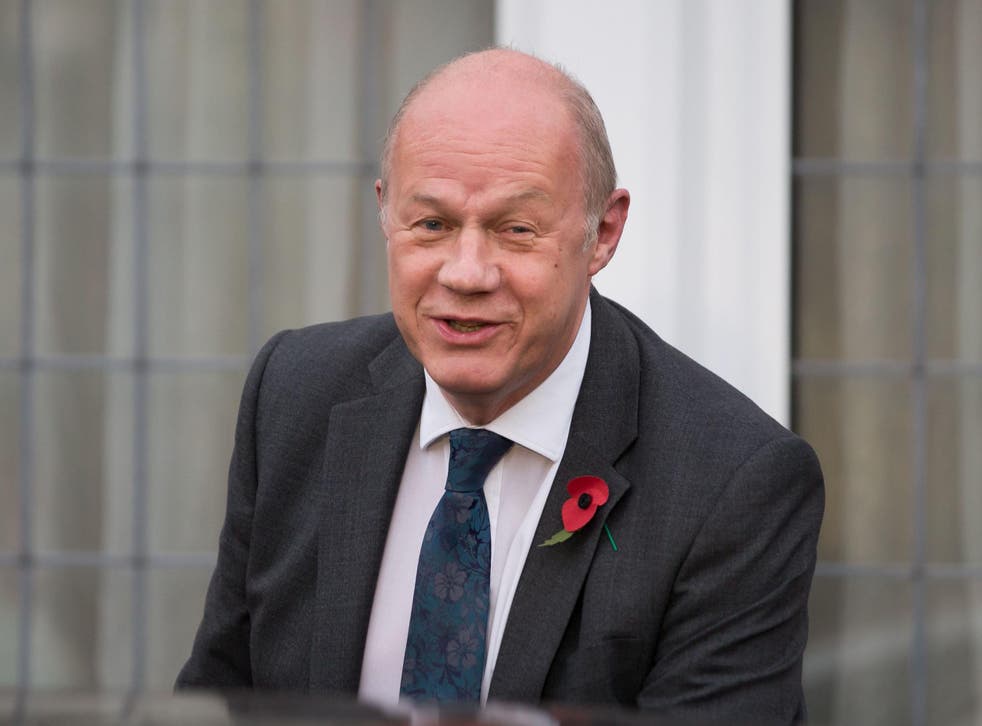 Former police officers responsible for leaking allegations that pornographic images had been found on the computer of Damian Green in 2008 are facing a growing backlash.
It comes after Neil Lewis, a former Scotland Yard detective who examined computer equipment in Mr Green's office almost a decade ago, said on Friday that there were "thousands" of thumbnail images of legal pornography on the politician's computer.
But Sir Peter Fahy, the former Greater Manchester Chief Constable, said the retired officers were entering "dangerous territory" over the allegations, urging the police to stay out of politics.
"It is very dangerous territory for a police officer to be making judgements about whether a politician is lying or not," he said. "That should only happen in a criminal investigation and even then ultimately it is for the court to decide.
"Police should also be extremely careful about making judgements about other people's morality when it is not a matter of crime. It is something really central to our democracy that the police are not involved in politics," he told the BBC's Radio 4 Today programme.
Asked if the leaks were "wrong", Sir Peter added: "I personally believe that they were. I think most police officers and police chiefs would think that they were and would be dismayed at the way this case has developed."
Following the claims on Friday, David Davis, the Brexit Secretary, rallied to his colleague's defence and even threatened he could quit his cabinet role if Mr Green is dismissed as First Secretary of State following the allegations dating back to 2008.
The allegations echoed claims made by former Metropolitan Police Assistant Commissioner Bob Quick, who went public last month with his account of material discovered during an investigation into Home Office leaks.
The development came amid reports of a growing divide within the Cabinet over Mr Green's future as the de facto deputy Prime Minister.
"Damian might have survived if this was dealt with immediately but the longer this is drawn out, the more there is a sense this is unsustainable," one minister told The Times.
"There are now so many allegations out there, it is hard to work out how they will be dealt with," they added.
Dominic Grieve, a senior Tory MP and former Attorney General, also came to the defence of the embattled cabinet minister. "This can't be right," he told BBC's Newsnight. "They are in flagrant breach of their own code of conduct and practice."
He continued: "It has the smack of the police state about it. I find it very worrying. We give the police powers that other people do not have. They are not and must not be allowed to abuse those powers."
Friends of Mr Green also said they were "gobsmacked" by the allegations from the former detective and "outraged" at the BBC for broadcasting them.
Former detective constable found 'thousands' of pornographic images on Damian Green's computer
However, the ex-officers' decision to go public was defended by former Gloucestershire Chief Constable Tim Brain.
"Let's just think about this as a workplace computer and think whether we are happy that people, our MPs, can have this kind of material on what is an official computer," he also told Newsnight.
"Nobody is actually doubting the fact that there is some kind of electronic trace of this material on the computer. So we need to have some answers now this information is in the public domain."
Mr Lewis told the BBC he was involved in analysing the then opposition immigration spokesperson's computer during a police investigation into Home Office leaks.
He said that although "you can't put fingers on a keyboard", a number of factors meant that he was sure it was Mr Green himself who was accessing the "thumbnail" images.
"The computer was in Mr Green's office, on his desk, logged in, his account, his name," said Mr Lewis.
UK news in pictures

Show all 50
"In between browsing pornography, he was sending emails from his account, his personal account, reading documents ... it was ridiculous to suggest anybody else could have done it."
Tensions are high as the the First Secretary is currently subject to a Cabinet Office inquiry into similar claims but it is not looking directly into whether pornography was found on Mr Green's computer in 2008 as the controversy dates from before he became a minister.
However, it has involved establishing whether allegations were part of a "pattern of behaviour" that might have continued since Mr Green became a minister by taking evidence from his officials in the jobs held since.
The inquiry is also looking into separate allegations of sexual harassment towards a young female activist, Kate Maltby.
Speaking to reporters outside his home in Kent on Friday, the cabinet minister said: "I have maintained all along and I still maintain – it is the truth – that I did not download or look at pornography on my computer, but obviously while the investigation is going on I can't say anymore."
Join our new commenting forum
Join thought-provoking conversations, follow other Independent readers and see their replies