David Cameron accused of trying to 'wriggle out' of TV debates
The Prime Minister wants the debates to take place before the final stages of the election campaign
Andrew Grice
Tuesday 27 January 2015 23:04 Comments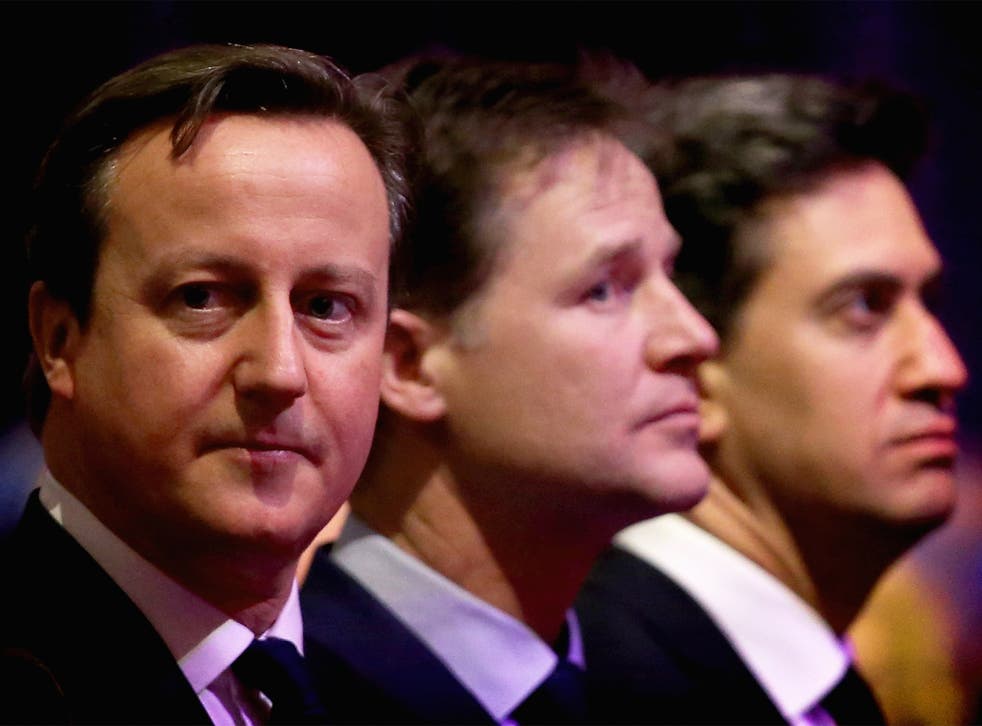 David Cameron was accused of trying to "wriggle out" of televised election debates between the party leaders after he called for them to take place before the final stages of the campaign.
The Prime Minister insisted that he wants the debates to go ahead and denied he was "fighting shy" of them. But he added: "I thought at the last election they were excellent… but they took the life out of the election campaign. We know when the election is, so let's get on with the debates before that campaign begins."
Labour officials suspect that Mr Cameron hopes the broadcasters and political parties will fail to reach agreement on the format in time for the early debates he suggested to go ahead.
Ed Miliband said: "The Prime Minister is wriggling and wriggling to try to get out of these debates. Let's make these debates happen, let's have David Cameron actually sign up and say he is going to do these debates, not keep trying to avoid them.
"Frankly, it's becoming a sort of charade from him. He clearly doesn't want to do the debates and wants to find lots of different ways of trying to claim that he really does want to do them."
Register for free to continue reading
Registration is a free and easy way to support our truly independent journalism
By registering, you will also enjoy limited access to Premium articles, exclusive newsletters, commenting, and virtual events with our leading journalists
Already have an account? sign in
Join our new commenting forum
Join thought-provoking conversations, follow other Independent readers and see their replies