David Cameron and Nick Clegg reassure Doreen Lawrence over coalition's commitment to equality
Daniel Bentley
Monday 24 December 2012 12:22 Comments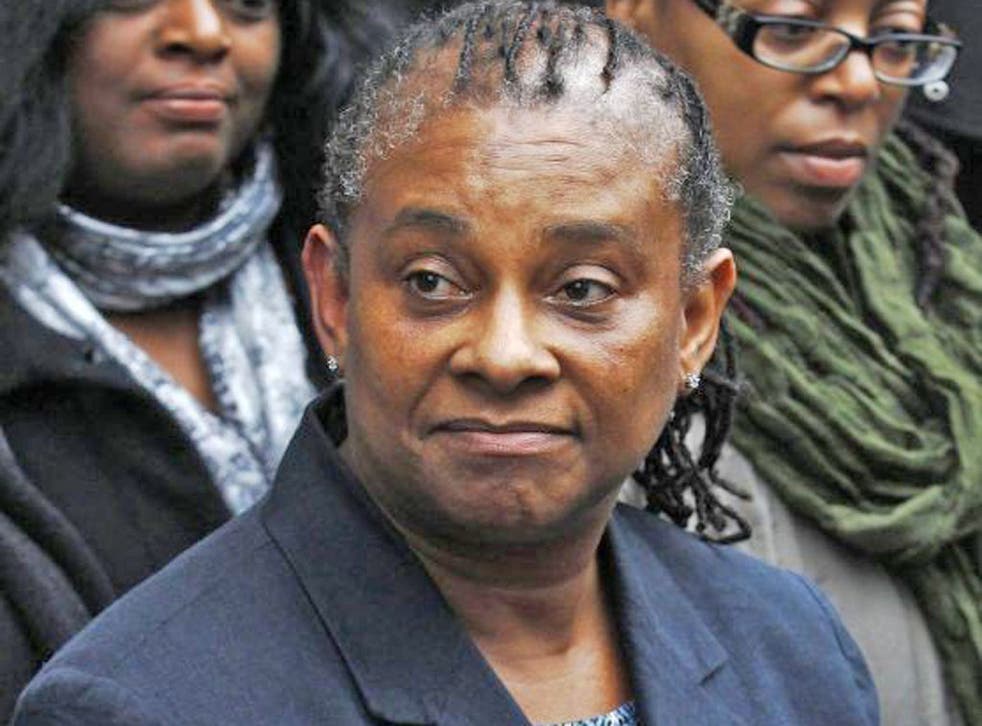 David Cameron and Nick Clegg have written to the mother of murdered black teenager Stephen Lawrence seeking to reassure her of the coalition's commitment to equality.
After Doreen Lawrence accused the Government of ignoring race relations issues, the Prime Minister and his deputy sent a joint reply paying tribute to her work and insisting they "care a great deal" about the subject.
Mrs Lawrence claimed last week that Mr Cameron and Mr Clegg ignored a letter she wrote to them a month ago raising concerns that the lessons of Sir William Macpherson's inquiry into the death of her son were being ignored.
She highlighted the review of the public sector equality duty (PSED), which ensures the impact of Government policies on minorities is fully assessed, announced by Home Secretary Theresa May earlier this year.
In a letter, Mr Cameron and Mr Clegg wrote: "We recognise how important it is to ensure the legacy of Stephen's murder and Lord Macpherson's report will never be lost. That legacy was to change fundamentally and forever the way we think about race in this country.
"We know you have worked tirelessly to drive these improvements and are extremely grateful to you for your work. We also want to reiterate the Government's commitment to equal treatment and equal opportunity.
"We care a great deal about making sure our policies never marginalise or discriminate."
They added that it was a "good time" to ensure the PSED was "working as intended" and said the review would be undertaken by an "independent high-level steering group" and subject to intensive consultation.
"We can assure you that we will involve a wide range of organisations," they wrote.
In January, two men - Gary Dobson and David Norris - were jailed for life for Stephen's murder in 1993. Mrs Lawrence continues to press for the tracing and arrest of others involved in the murder.
She told The Guardian last week: "Race is definitely not on the Government's agenda.
"I don't really understand it because we all want a society in which we can live safely and live freely and to have police officers doing what they need to do on the street.
"But when it comes to race, they feel as if they are doing us a favour rather than doing what is right."
Richard Stone - an adviser to the Macpherson inquiry who co-authored Mrs Lawrence's recent letter to the party leaders, including Labour's Ed Miliband - said the response was "written very carefully" and contained "nothing concrete".
"If they were really taking this seriously, they would have said something to show they really understand the importance of this issue and the risks of allowing society to go backwards," he said.
"They say, for example, that there will be no extra money to fund the review. If they were genuinely committed to making this work they would have found the extra money to do it.
"The Prime Minister and Deputy Prime Minister must take ownership of this issue. It is important to everyone that equalities are properly measured."
Imran Khan, solicitor for the Lawrence family, accused the Government of "watering things down".
"Jack Straw, who was home secretary when the inquiry was done, has said publicly that he thought the one thing that he wanted to be remembered for as part of his tenure in government was (the) Stephen Lawrence Inquiry and the report that came out of it, and you would hope that those in coalition now would have effectively done the same thing and saw the Lawrence case, the inquiry and what Doreen has been doing as something to champion," he told LBC radio.
"But far from it. They've been watering things down and it's really unfortunate when things have been done this way and Doreen's got justice. I think the coalition Government should be coming forward and supporting her, not ignoring her as appears to be the case."
PA
Register for free to continue reading
Registration is a free and easy way to support our truly independent journalism
By registering, you will also enjoy limited access to Premium articles, exclusive newsletters, commenting, and virtual events with our leading journalists
Already have an account? sign in
Join our new commenting forum
Join thought-provoking conversations, follow other Independent readers and see their replies