David Cameron says MPs will not repeal same-sex marriage following Andrea Leadsom's comments
'I think there's now an enormous parliamentary majority for equal marriage so I'm confident that it will continue to be the case,' says Mr Cameron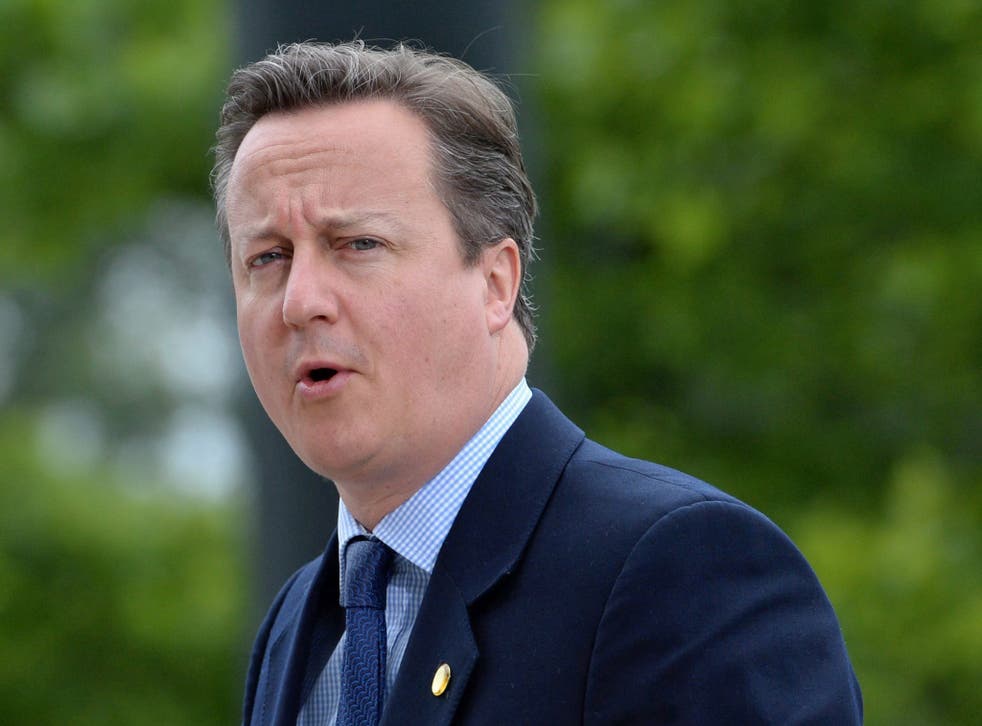 David Cameron has warned any attempt by the next Prime Minister to repeal gay marriage will fail, after Tory leadership contender Andrea Leadsom said she had opposed the legislation.
Earlier this week, Ms Leadsom, Energy Minister, said that while she now supports gay marriage, she had abstained in the Commons vote. She said she would have preferred to see civil partnerships extended to heterosexual couples and marriage kept as a Christian service for men and women.
Speaking the Nato Summit in Warsaw, Mr Cameron declared there is "an enormous parliamentary majority" for same-sex marriage in Parliament.
"On equal marriage, I'm extremely proud of it and so many people have taken advantage of it," the Prime Minister said.
"I think there's now an enormous parliamentary majority for equal marriage so I'm confident that it will continue to be the case.
"It's also very popular all over the world. Britain was one of the first countries with a centre-right leaning government to take that step and many others are following suit and I'm very proud of that."
Speaking in an interview with ITV, Ms Leadsom said: "I believe the love of same-sex couples is as every bit as valuable that of opposite sex couples – absolutely committed to that.
"But nevertheless, my own view actually, is that marriage in the biblical sense is very clearly from the many many Christians who wrote to me on this subject – in their opinion – can only be between a man and a woman.
"I do think is that I would have preferred for civil partnerships to be available to heterosexual and gay couples and for marriage to have a remained a Christian service for men and women who wanted to commit in the eyes of God."
UK news in pictures

Show all 50
Mr Cameron is expected to stand down as Prime Minister on 9 September after attending the G20 summit in China alongside fellow outgoing leader, US President Barack Obama.
He has refused to back either Home Secretary Theresa May or Ms Leadsom in the leadership contest, telling reporters: "I did not vote, I will not speak, I will not play any part and I will support the decision of my colleagues in the party whoever they choose.
"I will do as the party and the country commands.The [Tory party] board set the date for 9 September and it's for them.
"I will serve for as long or as short as is necessary. But certainly if I have to attend the G20 I will, but if I don't have to, I won't."
Register for free to continue reading
Registration is a free and easy way to support our truly independent journalism
By registering, you will also enjoy limited access to Premium articles, exclusive newsletters, commenting, and virtual events with our leading journalists
Already have an account? sign in
Register for free to continue reading
Registration is a free and easy way to support our truly independent journalism
By registering, you will also enjoy limited access to Premium articles, exclusive newsletters, commenting, and virtual events with our leading journalists
Already have an account? sign in
Join our new commenting forum
Join thought-provoking conversations, follow other Independent readers and see their replies