David Cameron anoints George Osborne as the next Prime Minister… or is it Boris Johnson?
However, the Prime Minister pointedly failed to single out Theresa May for her work on immigration
Oliver Wright
Political Editor
Wednesday 07 October 2015 14:01 Comments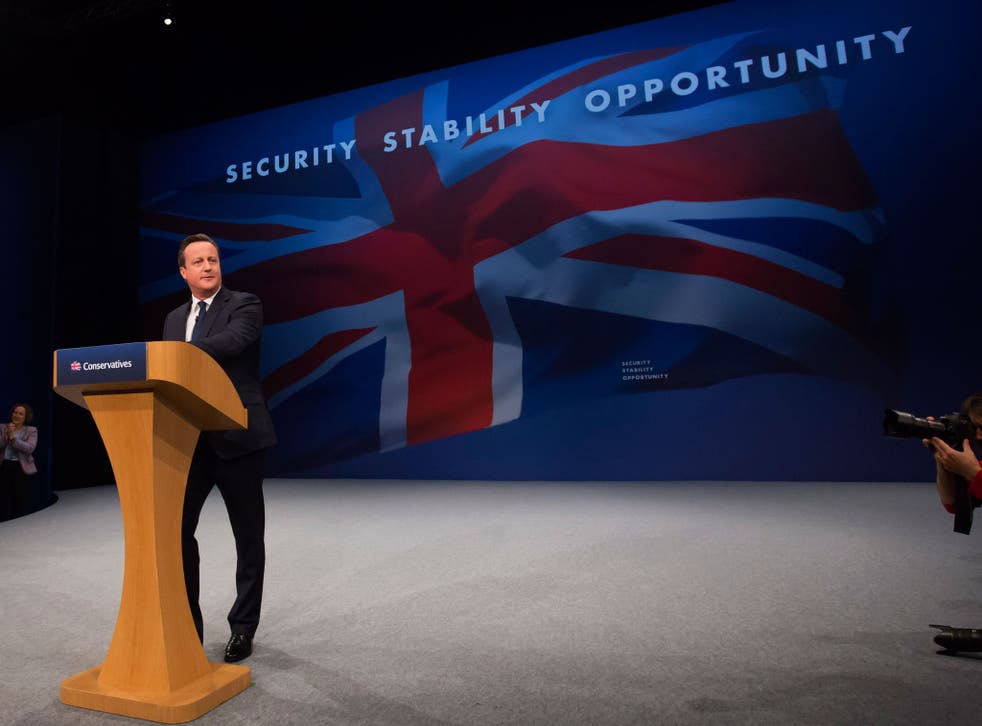 David Cameron lavished praise on his "iron chancellor" George Osborne and "singled out" Boris Johnson for acclaim.
But there was one senior Tory who got barely a mention in his conference speech: His controversial – and very ambitious - Home Secretary Theresa May.
After her disastrous conference speech yesterday which even right wing commentators described as "awful, ugly, misleading and cynical" Mr Cameron pointedly failed single out Ms May for her work on immigration.
Instead he name checked her at the very end of a list of other Cabinet ministers including Justine Greening, Michael Fallon and Philip Hammond for being part of a team that "kept Britain safe".
Not only that but in stark contrast to Ms May's anti-immigration rhetoric yesterday Mr Cameron went out of his way to praise British immigrants – singling out Conservative ministers who were themselves the children of settlers to this country.
The tacit rebuke to Ms May will not have gone unnoticed by the Home Secretary's advisers who have spent the week trying to secure her position as the candidate of the right to succeed Mr Cameron when he steps down later in the Parliament.
But the Prime Minister made clear he wants the Tories to be a socially liberal party – and has no truck with pandering to his party's Ukip tendency.
Here is what Mr Cameron said about his three cabinet colleagues jostling to succeed him:
George Osborne: "Our party's success in growing our economy and winning the economic arguments has never been more vital. Nothing less than the security of every single family in our country depends on it. And as we do that, I know that we will have on our side our Iron Chancellor, George Osborne."
Boris Johnson: "I want to single someone out. He's served this country. He's served this party. And there's a huge amount more to come. So let's hear it for the man who for two terms has been Mayor of the greatest capital city on earth: Boris Johnson."
Theresa May: "In government, I have a team who keep us safe at home and abroad Justine Greening, Michael Fallon, Philip Hammond and Theresa May. But above all, we have Britain's Armed Forces."

Register for free to continue reading
Registration is a free and easy way to support our truly independent journalism
By registering, you will also enjoy limited access to Premium articles, exclusive newsletters, commenting, and virtual events with our leading journalists
Already have an account? sign in
Join our new commenting forum
Join thought-provoking conversations, follow other Independent readers and see their replies