David Cameron attacks SNP's 'one-party state'
Mr Cameron will claim that the Tories need to 'keep them in check'
Chris Green
Scotland Editor
Friday 04 March 2016 01:26 Comments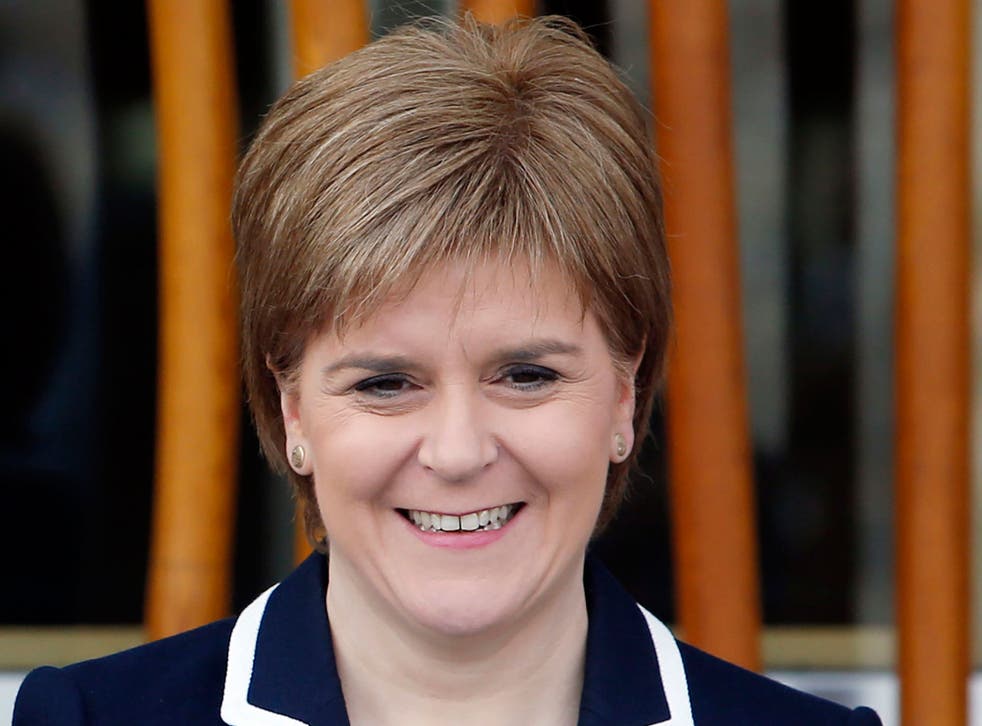 David Cameron is set to launch a strong attack on the SNP's record in government, describing the party as "spendthrift, out of touch, dogmatic and inept" as he seeks to rally support for the Conservatives during a visit to Scotland.
In a speech to the Scottish Conservative party conference in Edinburgh, the Prime Minister will argue that Labour's collapse in popularity north of the border means that the Tories are now the only alternative to a "one-party state" run by the SNP.
Accusing Nicola Sturgeon's party of presiding over a "litany of failure" during their nine years in power, Mr Cameron will highlight a lack of progress on closing the gap between the rich and poor schoolchildren and a fall in the number of college students as evidence of the SNP's poor governance.
Describing the Tories as "the only party that can challenge the SNP", he will say: "They've been in power for nine years, they are the establishment. And with Labour's collapse, Scotland is in danger of becoming a one-party state."
Suggesting that the SNP needs someone to "keep them in check", Mr Cameron will add: "It falls to us, the Conservatives, the only party fit to expose these spendthrift, out-of-touch, dogmatic, inept nationalists for what they really are."
The attack by Mr Cameron comes amid suggestions that the Tories may overtake Labour to become Scotland's official party of opposition at the Holyrood election in May. Several polls have shown the party closing the gap on Labour, which was all but wiped out in Scotland at last year's general election.
Ruth Davidson, the Scottish Conservative leader who has been partly credited with the detoxification of her party's brand in Scotland, has merely said her intention at the forthcoming election is to secure the party's "best ever result". On 4 March she will use her conference address to criticise the SNP's commitment to the NHS budget, proposing a guarantee on health spending.
Ms Davidson will contrast the health budget in England and Scotland, saying the former is rising faster than it is north of the border. She will call on the SNP to ensure that spending on health rises by whatever is highest: 2 per cent, the rate of inflation or Scotland's share of funding from Westminster.
"The pressures in general practice, in recruitment, in capacity are only getting more intense and we must act," she will say. "There is no way around this: if we want to maintain our NHS to the standards we rightly expect, then increased spending must be part of the solution."
Register for free to continue reading
Registration is a free and easy way to support our truly independent journalism
By registering, you will also enjoy limited access to Premium articles, exclusive newsletters, commenting, and virtual events with our leading journalists
Already have an account? sign in
Join our new commenting forum
Join thought-provoking conversations, follow other Independent readers and see their replies