David Cameron expected not to hold EU referendum alongside other elections in bid to avoid internal revolt
The move effectively rules out 5 May 2016 for the in-out poll, when local elections are due to take place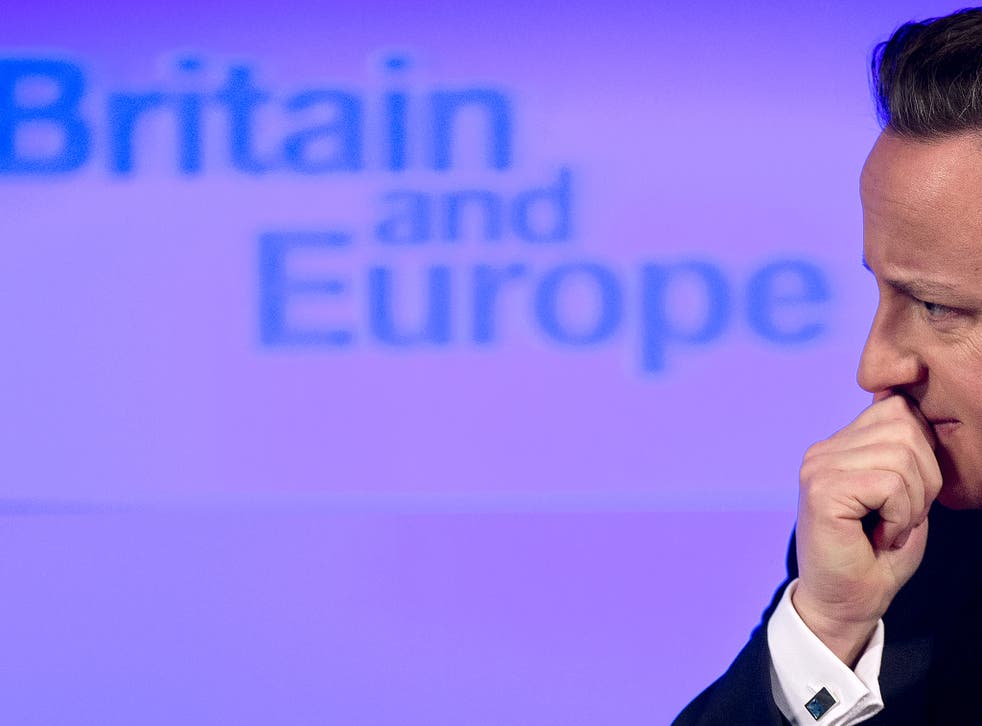 The Government is not expected to hold the EU referendum alongside any other elections in an apparent attempt to appease backbench rebels and avoid David Cameron's first internal revolt over Europe.
The move effectively rules out 5 May 2016 for the in-out poll, when local elections are due to take place. It also rules out any potential clash with election for Welsh and Northern Ireland assemblies as well as the vote for London mayor next year.
The move marks a significant U-turn for Mr Cameron, who only last week said: " I think the British public are quite capable of going to a polling booth and making two important decisions rather than just one."
Meanwhile, plans to scrap the 28-day "purdah" period running up to the referendum are also expected to be re-evaluated. Purdah is a mandatory period in the run-up to a vote during which government officials and institutions would be banned from commenting in an attempt not to skew the vote.
Conservative Eurosceptics led by Owen Paterson have tabled amendments to the Bill that would reinstate the standard 28-day purdah.
However, Downing Street has been arguing that the rule will cause particular problems because of the volume of day-to-day government business which involves the EU, and the need for the Prime Minister to make statements to the Commons on European issues.
The referendum on membership of the EU has been promised by the end of 2017.
A Government source said: "We've listened to the views expressed from MPs across the House and agreed that we won't hold the referendum on the same day as legislature elections."
SNP foreign affairs spokesman Alex Salmond said: "The Government faced retreat or defeat on this issue.
"It was clear that the Tories were angling to hijack Scottish elections with the EU referendum and the united opposition have blown them off course.
"This is very much the shape of things to come and has hopefully taught this arrogant Tory government to cease their disrespect towards the nations of Scotland and Wales and the people of Northern Ireland.
"There will be more Tory retreats and defeats before this Bill is through."
Register for free to continue reading
Registration is a free and easy way to support our truly independent journalism
By registering, you will also enjoy limited access to Premium articles, exclusive newsletters, commenting, and virtual events with our leading journalists
Already have an account? sign in
Register for free to continue reading
Registration is a free and easy way to support our truly independent journalism
By registering, you will also enjoy limited access to Premium articles, exclusive newsletters, commenting, and virtual events with our leading journalists
Already have an account? sign in
Join our new commenting forum
Join thought-provoking conversations, follow other Independent readers and see their replies