David Cameron backs Andrew Mitchell over police row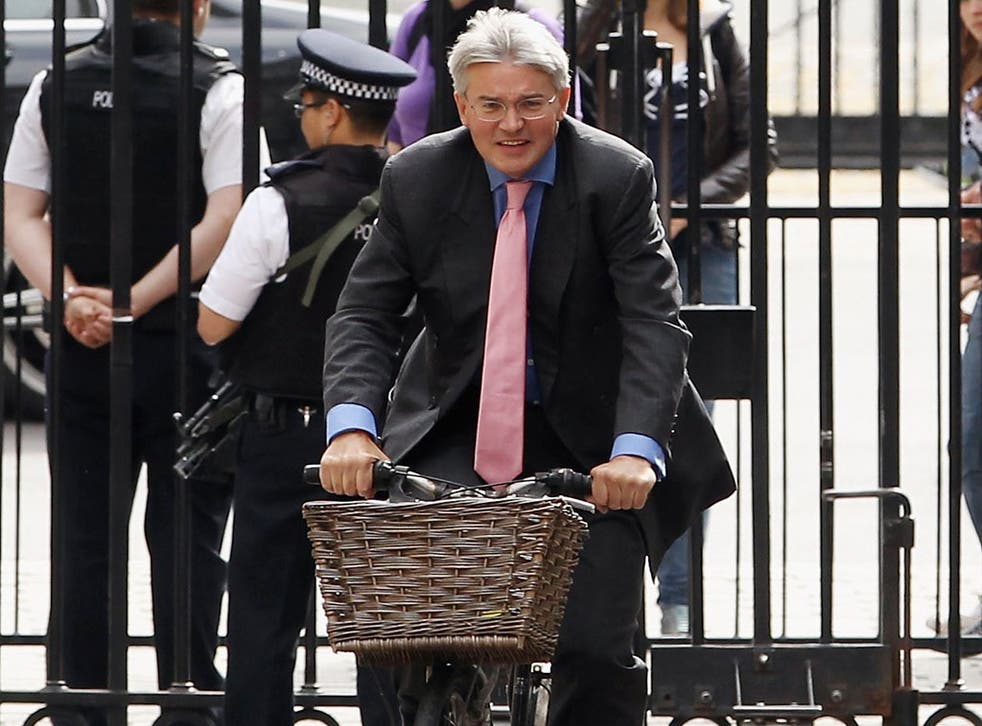 David Cameron was today resisting demands for an inquiry into the conduct of Tory Chief Whip Andrew Mitchell as the row over his tirade against police officers in Downing Street deepened.
Mr Mitchell sought to draw a line under the affair as he appeared before the cameras for the first time to apologise publicly for his outburst after officers refused to allow him to cycle through the main gates.
However police representatives reacted with fury after he made clear he did not accept reports that he called the officers "plebs" in the course of the altercation on Wednesday evening.
The chairman of the Metropolitan Police Federation John Tully said he was effectively accusing the officers involved of lying and called on the Prime Minister to institute an inquiry.
Earlier The Sun, which broke the story, reported that it had now seen a police report of the incident which indicated that Mr Mitchell did allegedly call the officers "plebs" as well as swearing at them repeatedly.
The report, drawn up for senior officers, was said to be backed up by at least two officers making the same verbatim note of the exchange in their pocket books.
Arriving in Whitehall for a hastily arranged "doorstep" with reporters, Mr Mitchell accepted he had not shown sufficient respect to the police and reiterated the apology he issued last week after details of the encounter first emerged.
"It had been the end of a long and extremely frustrating day - not that that is any excuse at all for what happened," he said.
"I didn't show the police the amount of respect I should have done. We should all respect the police, they do an incredibly difficult job.
"I have apologised to the police, I have apologised to the police officer involved on the gate and he's accepted my apology and I hope very much that we can draw a line under it there."
However, when he was pressed on whether he used the politically explosive word "plebs", he said: "I want to make it absolutely clear that I did not use the words that have been attributed to me."
Mr Tully said that put him directly at odds with the account given by the officers, casting doubts on their honesty.
"Clearly Mr Mitchell is denying using certain words, effectively now impugning the integrity of the police officers," he said.
"I think that is very serious. I think the Prime Minister or Downing Street officials should hold an inquiry and if Mr Mitchell is proved to have lied, then he should be sacked."
Chief Superintendent Irene Curtis, president-elect of the Police Superintendents' Association, added: "By saying he disputes what the officer has said, he's actually calling into question the police officer's integrity, and for a police officer that's a very serious matter."
Downing Street indicated that, in the absence of an official complaint from Scotland Yard, Mr Cameron did not see the need to take the matter any further.
"There are a range of different accounts and allegations in the newspapers. The fact remains that Andrew Mitchell has apologised for his behaviour. He has acknowledged that that behaviour was unacceptable and that apology has been accepted," the Prime Minister's official spokesman said.
"We have not received any formal complaint from the Metropolitan Police Service and the Prime Minister thinks we should draw a line under it. He thinks the correct action has been taken."
Mr Mitchell's position was not helped by the Tories' coalition partners, the Liberal Democrats, with Deputy Prime Minister Nick Clegg starting the day by saying that he needed to explain "fully and in detail" what happened.
Later, after Mr Mitchell had made his apology, Mr Clegg, who was attending his party's annual conference in Brighton, said he was right to show contrition and it was now up to Mr Cameron how he dealt with the matter.
"I can't adjudicate on rival versions of events about who said what," he said. "I spoke briefly to the Prime Minister about it some days ago but of course it is up to the Prime Minister to pursue this in the way he sees fit."
However Business Secretary Vince Cable was unable to resist a jibe in his conference speech, quipping: "I've been told that jokes about social class are not good for the unity of the coalition. But as a mere pleb I couldn't resist it."
For Labour, shadow police minister David Hanson said Mr Mitchell's response was "simply not enough" and urged Mr Cameron to refer the matter to the Cabinet Secretary Sir Jeremy Heywood.
"If No 10 doesn't believe the testimony of a number of Downing Street police officers, that's very serious. Alternatively if the Chief Whip isn't telling the Prime Minister the full story, that's equally as serious," he said.
"David Cameron can't dismiss this. It is now about the integrity of police officers and the integrity of the Chief Whip. The Prime Minister must ensure there is a proper investigation by the Cabinet Secretary."
Labour MP Bill Esterson has written to the parliamentary commissioner for standards, Sir John Lyon, demanding he investigate whether Mr Mitchell broke the MPs' code of conduct.
Mr Esterson said: "David Cameron is showing himself too weak to sort this out. He is refusing to detail what happened and refusing to ask for the Cabinet Secretary to investigate.
"It is now about whether a Government minister can get away with questioning the integrity of the police.
"The parliamentary commissioner for standards must step in to provide answers as fast as possible."
A chief constable said Mr Mitchell's comments were "very disappointing" if true.
Jon Stoddart, who is retiring as the head of Durham Police, said his officers regularly dealt with similar disrespect from drunks.
Asked about Mr Mitchell's reported comments, he told the BBC: "If it's true I think it is very disappointing.
"I think that people don't recognise how difficult policing can be.
"We deal with guys on a Friday night, where they are fighting drunk and they don't respect the police either.
"We are trained to deal with conflict and anger."
PA
Join our new commenting forum
Join thought-provoking conversations, follow other Independent readers and see their replies