David Cameron bales out of Heathrow expansion decision
Andrew Grice
Monday 03 September 2012 13:24 Comments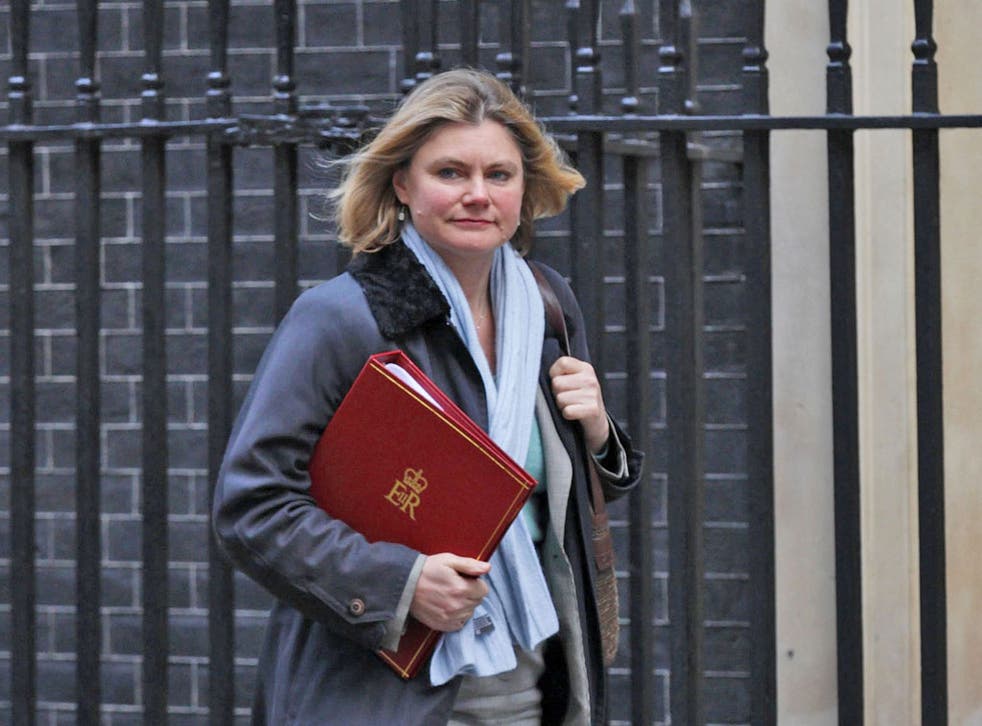 David Cameron is to set up an independent review of Britain's airports, which could pave the way for him to drop his opposition to a third runway at Heathrow.
Creating the commission of outside experts to take the controversial issue of out of politicians' hands could also strengthen the position of Justine Greening, who is fighting to keep her job as Transport Secretary in a cabinet reshuffle due to be announced today or tomorrow.
Ms Greening, who strongly opposed the Heathrow project in her Putney constituency at the 2010 election, wants to keep the transport brief. But the Prime Minister has been urged by business leaders and some senior Tories to move her because she is a "roadblock" to an expansion at Heathrow that could boost economic growth.
She is one of five ministers digging in as they try to keep their posts, making Mr Cameron's first full-scale reshuffle more problematic.
The Chancellor, George Osborne, who wants to see the Heathrow plan back on the agenda, said yesterday: "We need more runway capacity in the South-east of England. Then there's a question of where it should go – Heathrow, new Estuary airport, Stansted, Gatwick? What I would say is, let's examine all the options. Let's make sure we can try and create a political consensus." Although there are signs that Mr Cameron wants to change his party's Heathrow policy at the next general election, he is reluctant to break the 2010 Tory manifesto pledge to oppose a third runway and the Liberal Democrats remain strongly opposed to the plan.
Insiders believe that Mr Cameron will leave Ms Greening the Department for Transport because moving her would be widely seen as a sign that he planned an early U-turn on Heathrow, which is not his intention.
One of his biggest reshuffle dilemmas is over Kenneth Clarke, who wants to remain at the Ministry of Justice, but who right-wing Conservatives want to see dropped or to become Leader of the Commons so the party can adopt a tougher line on law and order.
Baroness (Sayeeda) Warsi has appealed publicly to keep her post as Conservative Party Chairman. Despite that, Cameron allies believe he will install a new face at party headquarters.
The front-runner is Grant Shapps, the Housing minister, with other contenders including Michael Fallon, the deputy Tory chairman, and Chris Grayling, the Employment minister.
Jeremy Hunt, the Culture Secretary, who has been tipped for a move, has also said he wants to retain his post.
Tory MPs who have urged Mr Cameron to shift Vince Cable, who they accuse of being a "barrier to economic growth" as Business Secretary, will be disappointed. Nick Clegg has a veto on Liberal Democrat appointments and the party's five cabinet ministers are expected to retain their current jobs.
David Laws, who quit after just 17 days as Mr Osborne's deputy over his parliamentary expenses, looks certain to return to the Government, either in a progress-chasing and policy role in the Cabinet Office or as Schools minister. Mr Cameron has another headache over how to maintain his pledge to ensure there are more women ministers.
Cheryl Gillan is expected to stand down as Welsh Secretary, and could be replaced by Maria Miller, the minister for Disabled People. Lady Warsi could be offered the post of International Development Secretary, with Andrew Mitchell, who currently holds that post, moving to become Chief Whip. The incumbent, Patrick McLoughlin, a former miner who has served in the Tory whips office for 17 years, may be offered another post.
Tory insiders insist the shake-up will be more than mere "tinkering". But the top jobs will remain unchanged, with Mr Osborne remaining at the Treasury despite some Conservative calls for a new Chancellor; William Hague staying at the Foreign Office and Theresa May keeping her post as Home Secretary.
Register for free to continue reading
Registration is a free and easy way to support our truly independent journalism
By registering, you will also enjoy limited access to Premium articles, exclusive newsletters, commenting, and virtual events with our leading journalists
Already have an account? sign in
Join our new commenting forum
Join thought-provoking conversations, follow other Independent readers and see their replies