David Cameron says he was right to hold Brexit referendum
'Of course, the result is not the result that I sought,' says the ex-PM
Charlotte England
Thursday 30 March 2017 14:41 Comments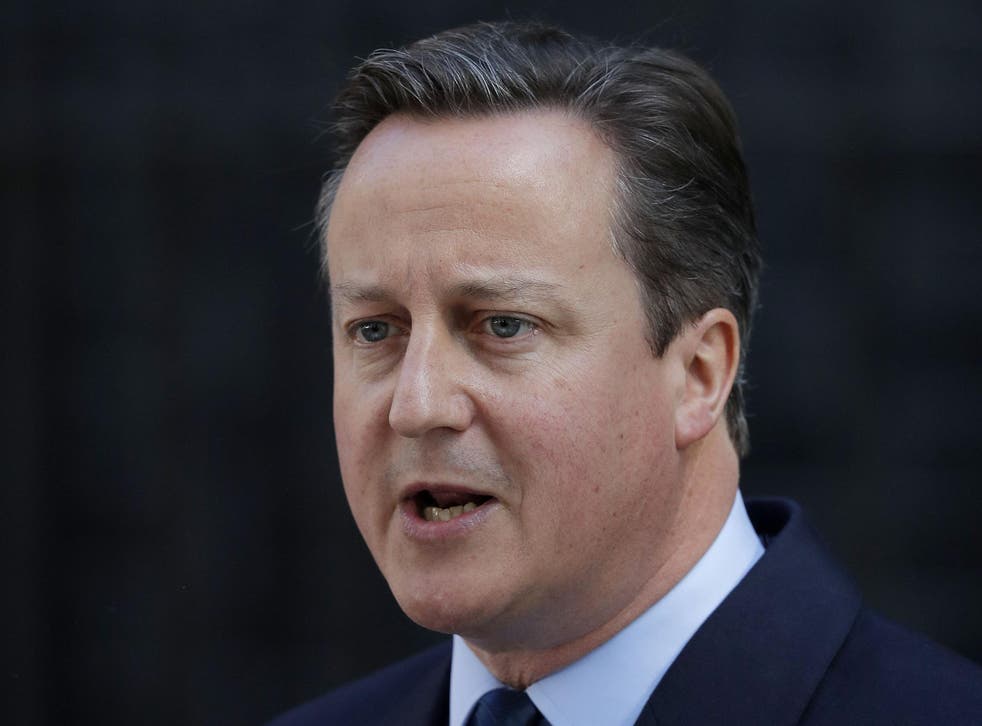 David Cameron defended his decision to call the Brexit referendum, on the day Britain formally triggered Article 50, beginning the two year exit process from the European Union (EU).
"I thought it right to hold the referendum because this issue had been poisoning British politics for years," the former prime minister said during a visit to Ukraine.
"The referendum had been promised and not held," he added, according to the Agence France-Presse news agency.
After 43-years of membership, 17.4 million Britons voted to leave the EU in June, despite Mr Cameron heading the campaign for the UK remain in the bloc.
"I made a promise to hold a referendum, I think it was the right thing to do," he said, adding: "Of course, the result is not the result that I sought."
Mr Cameron, who announced his resignation the day after the referendum, said the result was "decisive".
He added that Theresa May was "quite rightly is taking the next step to ensuring the people's will is followed through."
UK news in pictures

Show all 50
Ms May formally notified the 27 nation bloc of her intentions via a letter to EU President Donald Tusk, before signing Article 50 earlier this week.
"I hope we will be out of the European Union, but we will take part in security cooperation and other forms of cooperation to recognise that while we are leaving the European Union, we are not leaving Europe, we are not giving up on European values," Mr Cameron said.
"Britain was always rather reluctant and uncertain member of the EU," he added. "We were in the EU for reasons of utility rather than emotion. We were there for the trade, we were there for the cooperation and I thought it right to stay because I wanted more trade and more cooperation.
"But nonetheless the other side... won a vote and we need to go ahead with Brexit."
Register for free to continue reading
Registration is a free and easy way to support our truly independent journalism
By registering, you will also enjoy limited access to Premium articles, exclusive newsletters, commenting, and virtual events with our leading journalists
Already have an account? sign in
Register for free to continue reading
Registration is a free and easy way to support our truly independent journalism
By registering, you will also enjoy limited access to Premium articles, exclusive newsletters, commenting, and virtual events with our leading journalists
Already have an account? sign in
Join our new commenting forum
Join thought-provoking conversations, follow other Independent readers and see their replies