David Cameron calls Conservative MP Aidan Burley 'idiotic' after Twitter comments dismissing Olympic Opening Ceremony as 'leftie multicultural crap'
The backbench MP had tweeted 'Thank God the athletes have arrived! Now we can move on from leftie multi-cultural crap.'
Kevin Rawlinson
Monday 30 July 2012 18:12 Comments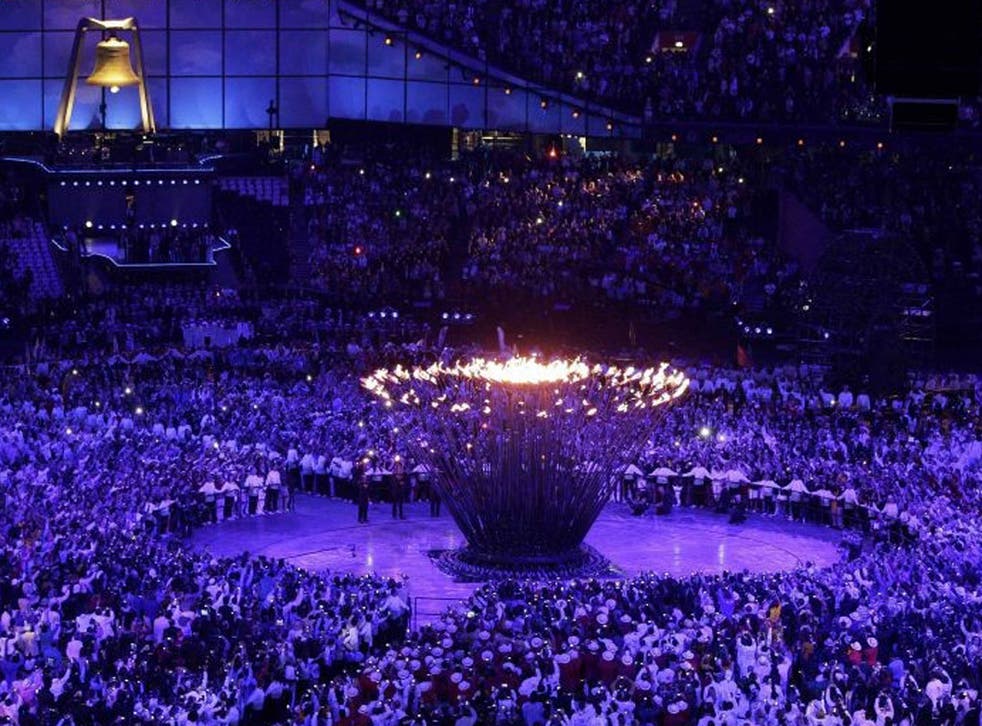 Prime Minister David Cameron has hit out at one of his own backbench MPs after he called the London 2012 Olympic Games' opening ceremony "multicultural leftie crap".
Mr Cameron called Aidan Burley's view of Danny Boyle's popular spectacle "idiotic".
The former ministerial aide, who was forced to quit that post after he was pictured attending a Nazi-themed stag party last year, caused outrage when he posted a message on Twitter which read: "Thank God the athletes have arrived! Now we can move on from leftie multi-cultural crap. Bring back red arrows, Shakespeare and the Stones!"
He later posted a comment claiming his tweet was "misunderstood" saying: "I was talking about the way it was handled in the show, not multiculturalism itself." But, speaking at the Olympic Park, Mr Cameron said: "I did once say something about people who use Twitter, particularly politicians, and I think in this case I was absolutely spot on.
"I think what he said was completely wrong. It was an idiotic thing to say."
He told the BBC: "People would have looked at that ceremony and said, 'of course there are some things in Britain they have left out that I might like in', but we all cannot be the art director of the Olympic Games opening ceremony.
"I thought it was a brilliant effort to bring it together, our past, our future and the vibrancy of the country and the incredible contribution."
Mr Cameron said it was not a political issue as everyone respects the National Health Service, the Queen and James Bond - all of whom had starring roles in the ceremony.
Mr Burley, the Conservative MP for Cannock Chase, refused to comment this afternoon.
Register for free to continue reading
Registration is a free and easy way to support our truly independent journalism
By registering, you will also enjoy limited access to Premium articles, exclusive newsletters, commenting, and virtual events with our leading journalists
Already have an account? sign in
Join our new commenting forum
Join thought-provoking conversations, follow other Independent readers and see their replies