David Cameron cracks down on online pornography with 'porn block' option
Access to online pornography is "corroding childhood", says PM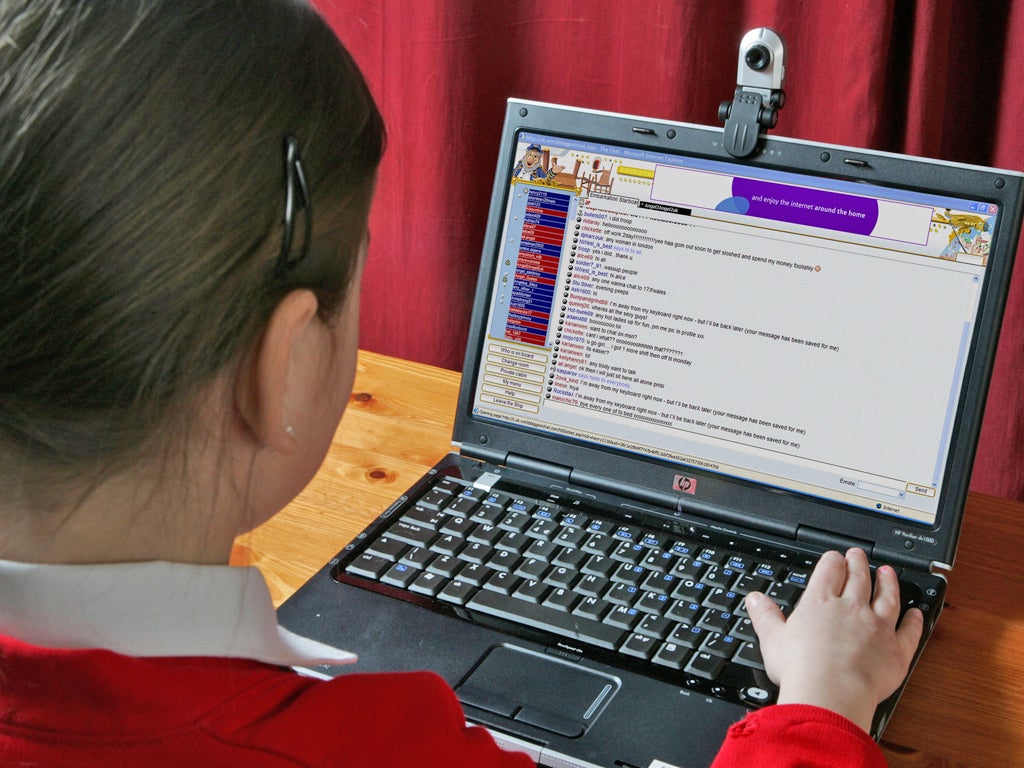 Every home in the UK is to have pornography blocked by their internet provider unless the householder choose to receive it, David Cameron has announced.
Warning that access to online pornography is "corroding childhood" the Prime Minister said that by the end of next year millions of households will be contacted by their internet providers and told they must decide whether to activate "family friendly filters" to restrict adult material.
Customers who do not click on either option - accepting or declining - will have filters activated by default.
Other measures announced by the Prime Minister include:
* Possessing pornography that depicts simulated rape is to become a criminal offence in England and Wales to make Britain a place where there is a "sense of right and wrong".
* Change the law to restrict the distribution of "extreme" online videos that would not receive licences to be sold in UK sex shops.
* Force search engines to return no results for specific search terms associated with child pornography.
The Prime Minister acknowledged the issue of extreme and child pornography is "hard for our society to confront" and "difficult for politicians to talk about".
"I want to talk about the internet," he said."The impact it is having on the innocence of our children. How online pornography is corroding childhood. And how, in the darkest corners of the internet, there are things going on that are a direct danger to our children, and that must be stamped out.
"I'm not making this speech because I want to moralise or scaremonger, but because I feel profoundly as a politician, and as a father, that the time for action has come. This is, quite simply, about how we protect our children and their innocence."
Mr Cameron denied that he wanted to "moralise or scaremonger" but said he felt as "a politician and as a father, that the time for action has come".
When existing web users are contacted, family-friendly filters will be pre-selected. Only an adult will be able to change the filter settings and the account holder will receive a confirmation email. Some ISPs are offering text alerts, in case children hack into the account.
Any adult ignoring the alerts will have filters installed automatically.
"We are not prescribing how the ISPs should contact their customers - it's up to them to find their own technological solutions. But however they do it, there will be no escaping this decision, no 'remind me later' and then it never gets done.
"And, in a really big step forward, all the ISPs have rewired their technology so that once your filters are installed, they will cover any device connected to your home internet account.
"No more hassle of downloading filters for every device, just one click protection. One click to protect your whole home and keep your children safe.
"Once those filters are installed, it should not be the case that technically literate children can just flick the filters off at the click of a mouse without anyone knowing.
He added the same protections would be put in place for existing users.
"By the end of next year, they will have contacted all of their existing customers and presented them with an unavoidable decision about whether or not to install family friendly content filters. TalkTalk, who have shown great leadership on this, have already started.
"We are not prescribing how the ISPs should contact their customers - it's up to them to find their own technological solutions. But however they do it, there will be no escaping this decision."
Mr Cameron said he also wanted to close a loophole that meant while it was a crime to publish pornographic portrayals of rape, the possession of such material was not an offence.
He added that he would also legislate to ensure that videos streamed online in the UK are subject to the same rules as those sold in shops. "Put simply - what you can't get in a shop, you will no longer be able to get online," he said.
On child abuse images, Mr Cameron said that the Child Exploitation and Online Protection Agency (CEOP) would step up its work targeting the "dark internet" - and promised to provide the police with "all the powers they need" to keep up with changing technology.
"There is no such thing as a 'safe' place on the internet to access child abuse material," he added. He also said the Government would take a much tougher line on internet search companies who refuse to block search results if requested to do so by police.
"I have a very clear message for Google, Bing, Yahoo and the rest. You have a duty to act on this - and it is a moral duty. The question we have asked is clear: if CEOP give you a black-list of internet search terms, will you commit to stop offering up any returns to these searches? If in October we don't like the answer we're given to this question then I can tell you we are already looking at the legislative options we have to force action."
Mr Cameron was dismissive of arguments put forward by search engines that there were technical difficulties with such restrictions. "You're the people who have worked out how to map almost every inch of the earth from space, who have developed algorithms that make sense of vast quantities of information," he said. "You're the people who take pride in doing what they say can't be done.
"Set your greatest brains to work on this. You are not separate from our society, you are part of our society, and you must play a responsible role in it."
But Jim Killock, executive director of Open Rights Group, which defends online freedoms, told the BBC it would be better to increase funding for policing of the criminals responsible for the production and distribution of images of child abuse, and to crack down on the methods used to pay for them.
The shadow Home Secretary Yvette Cooper said she did not think the Prime Minister was going far enough.
"David Cameron said he would make sure the police had the resources. But the truth is that Theresa May has cut by 10 per cent the resources for CEOP - which has identified 50,000 cases of British residents accessing child abuse online, but only around 2,000 were pursued last year," she said.
A Google spokesman said: "We have a zero tolerance attitude to child sexual abuse imagery. We are committed to continuing the dialogue with the Government on these issues."
Join our commenting forum
Join thought-provoking conversations, follow other Independent readers and see their replies