David Cameron: Isis video is a propoganda tool from a desperate group rapidly losing territory
The video purports to show a British man executing five men accused of spying for Britain
Matt Dathan
Online political reporter
Monday 04 January 2016 14:10 Comments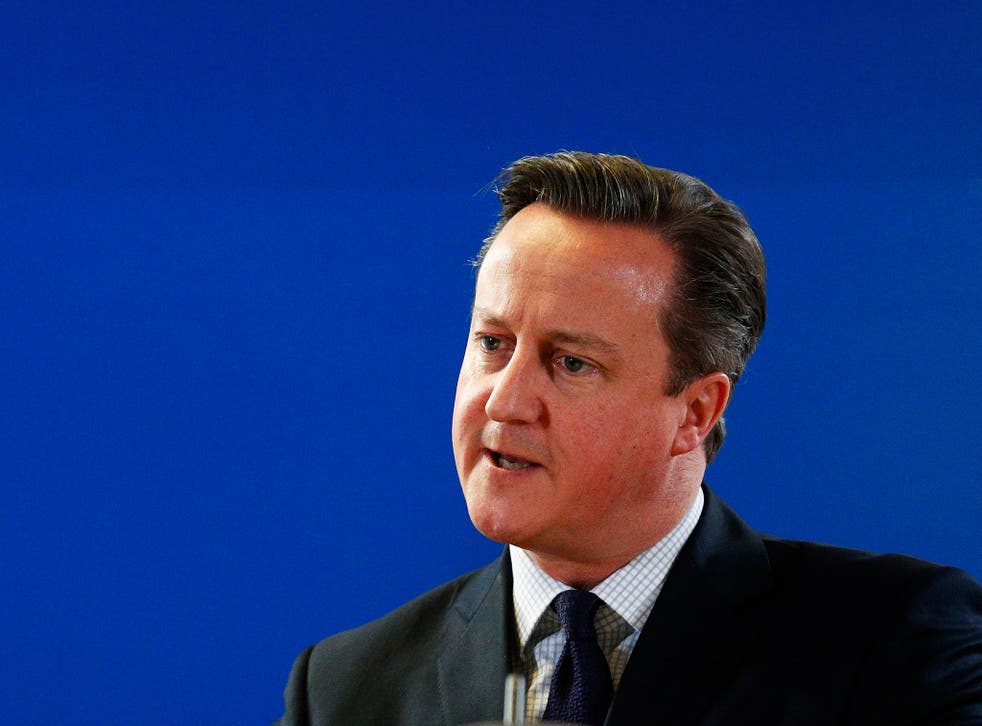 David Cameron has condemned a new "propaganda tool" released by Isis that purports to show a British man executing five men accused of spying for the UK as "desperate stuff" from a group that was rapidly "losing territory".
The video shows a jihadi waving a gun and directly mocking Mr Cameron – in a British accent – for his decision to launch air strikes against Isis in Syria.
Britain's security agencies are examining the content of the video, which was posted online by the militant group's Raqqa-based media wing on Sunday.
Commenting on the video for the first time since it was released on Sunday, the Prime Minister said: "It's desperate stuff from an organisation that really does do the most utterly despicable and ghastly acts and people can see that again today.
"But this is an organisation that's losing territory, it's losing ground, it's, I think, increasingly losing anybody's sympathy, and this again shows what an appalling organisation we're up against.
"They hate us not for what we do but for what we are - the fact that we are a successful, tolerant, democratic, multi-faith, multi-ethnic nation.
"They hate that and that's why they want to take us on and that's why they do what they do.
"But I know that Britain will never be cowed by this sort of terrorism. Our values are so much stronger than theirs.
"It may take a very long time but they will be defeated."
Downing Street insisted the video was a "propoganda tool and should be treated as such".
But asked whether the media should refrain from reporting the content of the video, the Prime Minister's spokeswoman insisted that was a "judgement for editors to make".
Register for free to continue reading
Registration is a free and easy way to support our truly independent journalism
By registering, you will also enjoy limited access to Premium articles, exclusive newsletters, commenting, and virtual events with our leading journalists
Already have an account? sign in
Join our new commenting forum
Join thought-provoking conversations, follow other Independent readers and see their replies