David Cameron likened to Vladimir Putin by leading human rights lawyers over treatment of Phil Shiner
Exclusive: Mr Shiner is fighting allegations made by the MoD after spending a decade highlighting human rights abuses by British forces in Iraq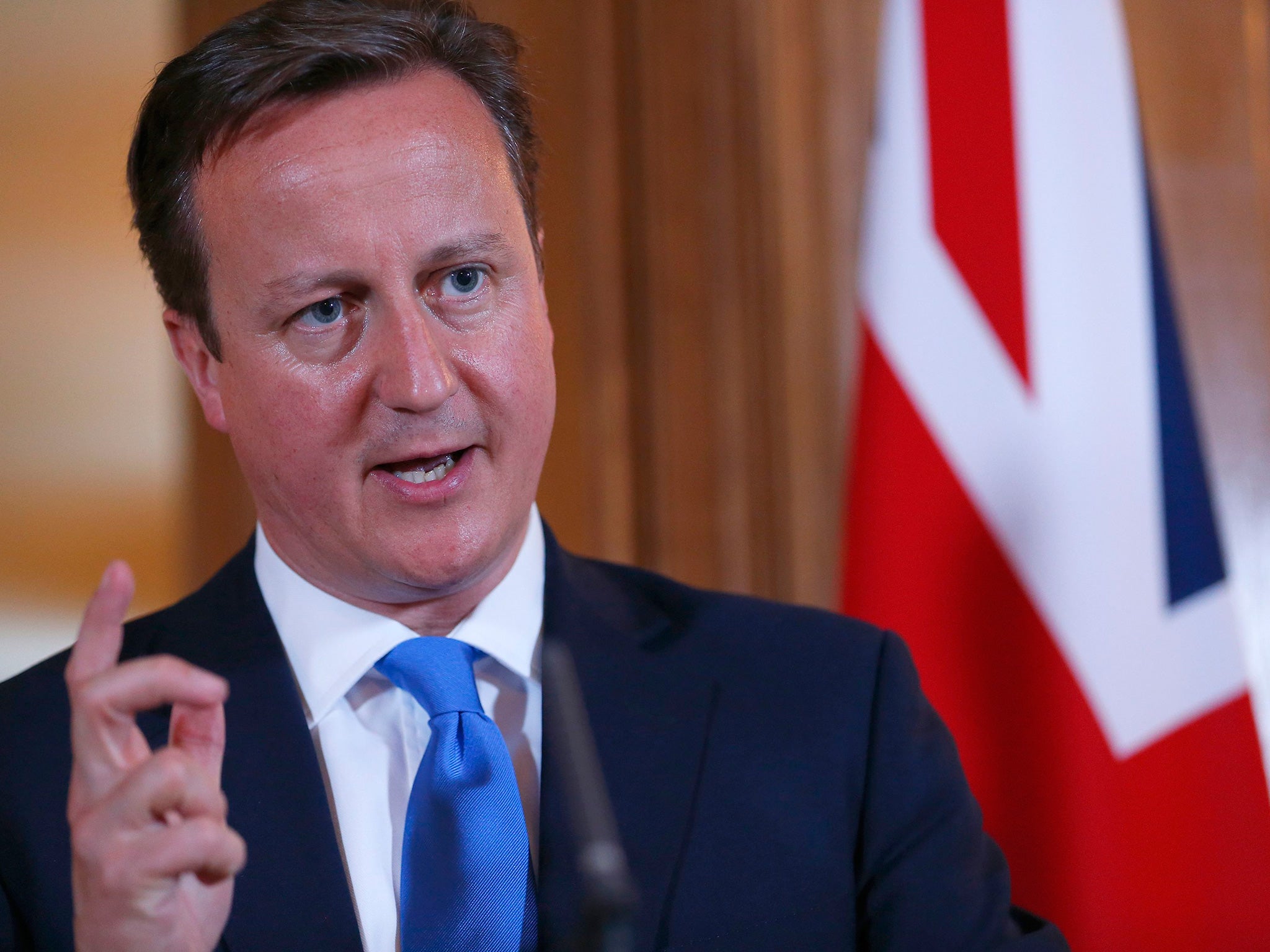 The Prime Minister is being likened to Russian President Vladimir Putin in his harsh treatment of critics, by leading lawyers alarmed at attacks on a solicitor who represents Iraqi victims of alleged unlawful killing and torture by British soldiers.
Some of Britain's most prominent human rights lawyers, including Dame Helena Kennedy QC and Shami Chakrabarti CBE, director of Liberty, are among those concerned at the Government's targeting of Phil Shiner, Public Interest Lawyers.
Mr Shiner has spent more than a decade highlighting human rights abuses by British forces in Iraq, winning a number of victories against the Government in the British and European courts.
He is best known for revealing how Iraqi hotel receptionist Baha Mousa was brutally beaten to death by British soldiers.
But, as revealed by The Independent, Mr Shiner lives in fear of being attacked by those angered by his work. He is fighting a series of allegations made against him in a Ministry of Defence (MoD) dossier submitted to the Solicitors Regulation Authority (SRA), which is investigating his firm.
The investigation was prompted by an attack on Mr Shiner by Michael Fallon, Defence Secretary, in the wake of the Al Sweady inquiry last year, which found that allegations of murder by British forces in Iraq were without foundation. "This was a shameful attempt to use our legal system to attack and falsely impugn our armed forces," he said.
The dossier subsequently sent to the SRA, recommending that Mr Shiner be fined and struck off, was apparently drawn up with the support of the Prime Minister.
Shami Chakrabarti, director of Liberty, said: "I have not seen this so-called MOD "dossier" – but I know the dangers of governments threatening human rights lawyers for their work. It happens in dark parts of the world and is not good for the rule of law."
And barrister Bill Bowring, professor of law at Birkbeck College, London, and member of the Bar Human Rights Committee of England and Wales commented: "I think the present government attacks on him are outrageous, and would not be out of place in Putin's Russia."
Gordon Nardell QC, chair of the Bar Council's EU Law Committee, criticised the Prime Minister: "Cameron is playing a dangerous game - demonising lawyers who act for politically unpopular clients or causes is worthier of Putin's Russia than British democracy."
And Dame Helena Kennedy QC commented: "Free societies need lawyers like Phil Shiner...unless the state is held to account by fearless lawyers, bad conduct will be covered up and terrible injustices take place." She added: "I would rather a dedicated determined lawyer occasionally got it wrong than see the legal profession bullied into passivity so that power can strut its stuff with impunity."
The Iraq War: A timeline
Show all 16
Mr Shiner is also being supported by experts such as William Schabas, professor of international law, Middlesex University, who credits Mr Shiner's "determined efforts" for uncovering evidence of abuses by British forces.
It is "very worrying" if one of the consequences of Mr Shiner's work in uncovering things like the killing of Baha Mousa is that he is a target "for some in the MoD and elsewhere who would have preferred such horrendous crimes to have remained unknown to all except the victims and perpetrators," said Kevin Laue, legal adviser for human rights organisation Redress.
And more than 500 people have signed a petition at change.org calling on David Cameron to 'stop intimidating and shaming lawyers.'
Join our commenting forum
Join thought-provoking conversations, follow other Independent readers and see their replies