Greensill: Head of David Cameron lobbying inquiry 'opposed his curbs to lobbying rules'
Labour attacks 'cronyism' of appointing top lawyer Nigel Boardman to lead the 'independent' investigation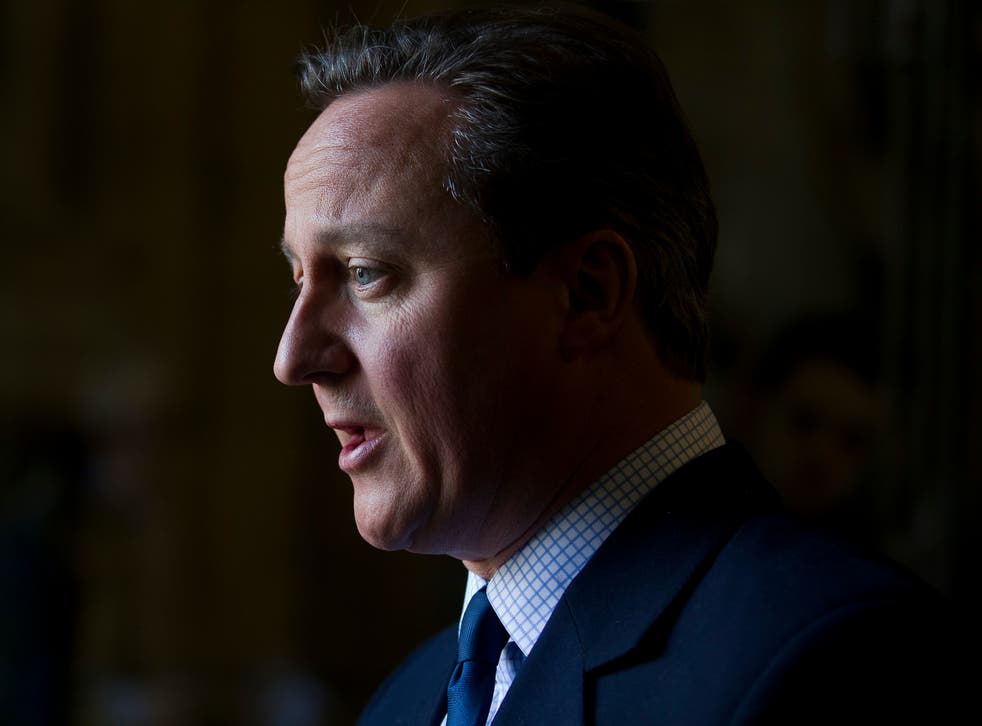 The head of the inquiry into the David Cameron lobbying scandal opposed his limited curbs to lobbying rules, it has emerged, triggering criticism of his appointment.
Labour hit out at what it called the "cronyism" of picking Nigel Boardman – a high-flying City lawyer and an adviser to a government department – to lead the "independent" probe.
Mr Boardman is a senior consultant at the law firm Slaughter and May which challenged Mr Cameron's changes to lobbying rules in 2013 – now widely-criticised as inadequate.
It was among firms that said a statutory register of lobbyists "may have the effect of stifling productive, even essential, dialogue between legislators and those who consider the implications and practicalities of relevant legislation on a day-to-day basis", it confirmed.
The firm has also been described as among the "magic circle" of law firms that advised the Treasury on the Covid-19 business support scheme at the centre of the controversy.
Angela Rayner, Labour's deputy leader, said: "The man leading the lobbying investigation lobbied the government to prevent lobbying rules being toughened up.
"The government can't just mark their own homework and push this scandal under the carpet."
The criticism comes ahead as Labour demands answers on Rishi Sunak's response to Mr Cameron's direct lobbying, on behalf of the collapsed finance firm Greensill Capital which employed him.
"We need to know what he "pushed" his officials to do to help Greensill access one of his Covid loan schemes," said Anneliese Dodds, the shadow Chancellor.
"And we need to know why he then simply opened the door for them to lend through another one."
However, a junior business minister – rather than the Chancellor – will respond to the urgent question, because that department is responsible for the Coronavirus Large Business Interruption Scheme (CLBILS).
Boris Johnson announced the investigation into how Mr Cameron solicited Mr Sunak, Matt Hancock and other ministers on behalf of Greensill, in an apparent bid to calm the row.
But No 10 was unable to say if it would have legal powers to secure evidence, would look into any breaches of the ministerial code or be able to recommend changes to lobbying rules.
It was also unclear whether the inquiry would probe how Lex Greensill was given privileged access to Whitehall when Mr Cameron was prime minister – before going on to recruit him.
In 2013, Mr Boardman was a partner at Slaughter and May, which lobbied against the lobbying changes through a submission to a consultation made by the City of London Law Society.
Rachel Reeves, the shadow Cabinet Office minister, said the appointment showed "a government mired in cronyism and scandal".
Slaughter and May confirmed it was part of the 2013 submission against the lobbying changes, but stressed that Mr Boardman is acting in a personal capacity in leading the Greensill query.
Register for free to continue reading
Registration is a free and easy way to support our truly independent journalism
By registering, you will also enjoy limited access to Premium articles, exclusive newsletters, commenting, and virtual events with our leading journalists
Already have an account? sign in
Register for free to continue reading
Registration is a free and easy way to support our truly independent journalism
By registering, you will also enjoy limited access to Premium articles, exclusive newsletters, commenting, and virtual events with our leading journalists
Already have an account? sign in
Join our new commenting forum
Join thought-provoking conversations, follow other Independent readers and see their replies