Jimmy Carr, once pilloried by David Cameron over his tax affairs, hits back
The comedian was singled out for criticism by the Prime Minister in 2012 after his own tax affairs were made public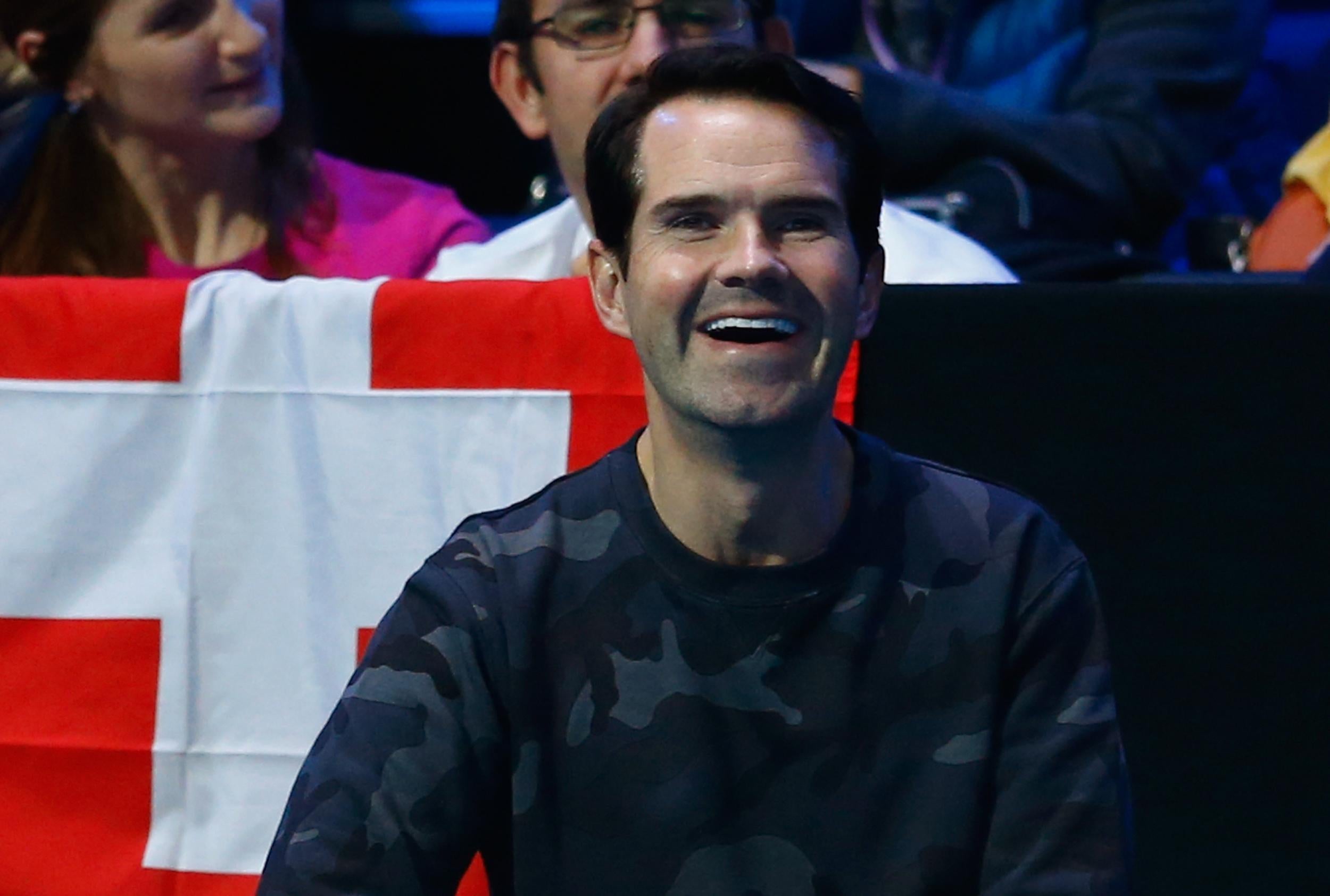 Jimmy Carr has said it would be "morally wrong" to pass comment on another individual's tax affairs – echoing words used by David Cameron when he publicly condemned the comedian over his tax affairs.
Four years ago Carr was singled out for criticism by the Prime Minister amid uproar over the use of complex financial schemes designed to minimise tax.
On Friday, without actually naming Mr Cameron, Carr hit back.
"I'm going to keep it classy," he posted on his Twitter account. "It would be 'morally wrong' and 'hypocritical' to comment on another individual's tax affairs."
An investigation by the Times in 2012 exposed a single Jersey-based scheme that sheltered £168m a year from the taxman. The comedian was understood to have been the largest beneficiary of the legal tax avoidance scheme, which reportedly enabled members to pay income rates as low as one per cent.
The Prime Minister, speaking during a trip to Mexico in 2012, said to ITV: "I think some of these schemes – and I think particularly of the Jimmy Carr scheme – I have had time to read about and I just think this is completely wrong.
"People work hard, they pay their taxes, they save up to go to one of his shows. They buy the tickets. He is taking the money from those tickets and he, as far as I can see, is putting all of that into some very dodgy tax avoiding schemes.
"That is wrong. There is nothing wrong with people planning their tax affairs to invest in their pension and plan for their retirement – that sort of tax management is fine. But some of these schemes we have seen are quite frankly morally wrong.
World leaders linked to 'Panama Papers'
Show all 15
"The government is acting by looking at a general anti-avoidance law but we do need to make progress on this. It is not fair on hardworking people who do the right thing and pay their taxes to see these sorts of scams taking place."
After Mr Carr's tax affairs were revealed, he apologised to his fans saying he "made a terrible error of judgement". He added that he was no longer involved in the tax shelter scheme .
But Mr Cameron has come under fire this week following the leak of a huge cache of documents – dubbed the Panama Papers – that revealed his father Ian Cameron, who passed away in 2010, was the director of an offshore investment fund under the name Blairmore Holdings.
Mr Cameron and his wife, Samantha, bought their holding in Blairmore in 1997 for £12,497 and sold it for £31,500 shortly before he became Prime Minister in 2010. Income tax was paid on the dividends, but the profit on the sale was just below the capital gains tax threshold for a couple.
Join our commenting forum
Join thought-provoking conversations, follow other Independent readers and see their replies