David Cameron 'should not be discriminated against for being rich', says Conservative MP
Mark Pritchard accuses the Labour party of trying to distract attention away from its internal strife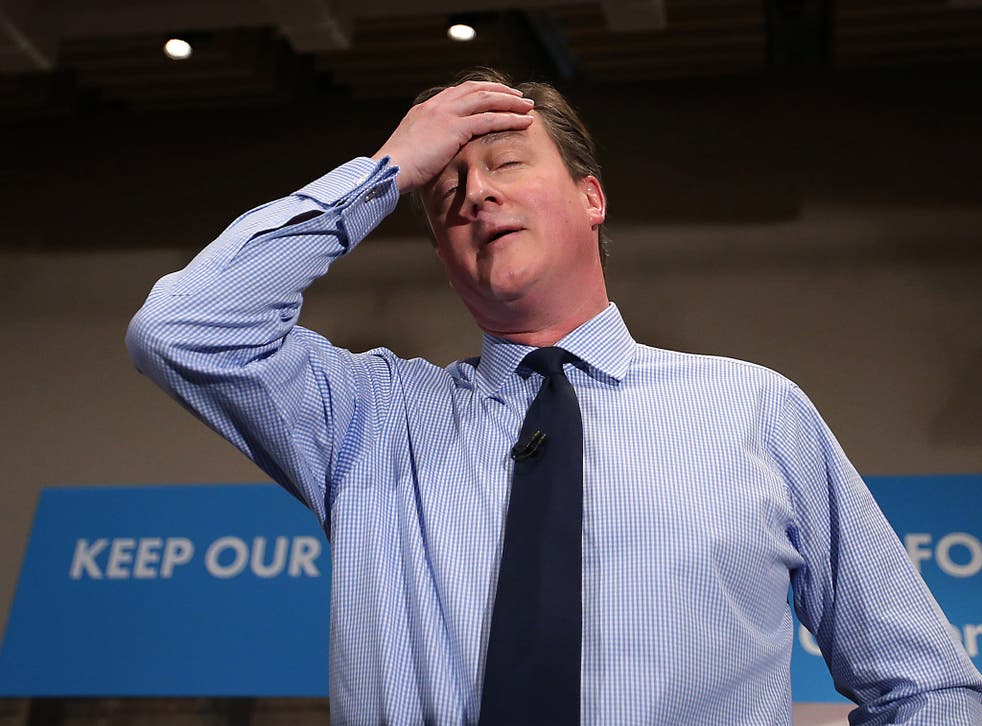 David Cameron must not be discriminated against for "being born into a wealthy family", a Conservative backbencher has said.
Mark Pritchard, the Tory MP for the Wrekin, came to the defence of the Prime Minister following Mr Cameron's admission that he did personally benefit from an offshore investment fund set up by his father.
Mr Pritchard accused the Labour party of trying to distract attention from their party's internal strife by attacking Mr Cameron who he said was the victim of "real injustice".
Several senior Labour figures, including former Mayor of London Ken Livingstone and MP John Mann, have called for Mr Cameron to resign after he admitted that he earned £30,000 from the sale of his shares in the fund, Blairmore Holdings, in 2010.
In an interview with ITV News, he admitted to making the sale shortly before becoming prime minister but he did so in accordance with UK tax rules.
Since the existence of the investment fund came to light early this week – following the leak of 11.5 million documents from Panama law firm Mossack Fonseca – Mr Cameron had repeatedly avoided answering questions about whether he had benefited from an offshore trust in the past. He eventually admitted he had on Thursday.
Mr Pritchard told BBC News he thought "most of the public will find it distasteful" that Mr Cameron's father has been brought into a political row.
"I think it's very unseemly, very distasteful and I think there's a real injustice," he said.
"I don't know all the details, but I think there's a principle at stake here: it's about justice and it's an injustice that the Prime Minister's late father, who did the best for his family, a loving father, a loving son, is not here to defend himself.
World leaders linked to 'Panama Papers'

Show all 15
"The Prime Minister has said that he will publish his tax returns. He's been very, very open about his property ownership, his other ownership. I don't think he should be discriminated against just because he was born into a wealthy family."
He also accused the politicians who have criticised Mr Cameron of hypocrisy, saying members of the Shadow Cabinet should "come clean about some of their possible offshore activities".
Register for free to continue reading
Registration is a free and easy way to support our truly independent journalism
By registering, you will also enjoy limited access to Premium articles, exclusive newsletters, commenting, and virtual events with our leading journalists
Already have an account? sign in
Register for free to continue reading
Registration is a free and easy way to support our truly independent journalism
By registering, you will also enjoy limited access to Premium articles, exclusive newsletters, commenting, and virtual events with our leading journalists
Already have an account? sign in
Join our new commenting forum
Join thought-provoking conversations, follow other Independent readers and see their replies