David Cameron pledges new 'snoopers' charter' if he wins general election
Previous plans for a communications data bill were blocked by Liberal Democrat opposition
Ian Johnston
Monday 12 January 2015 01:57 Comments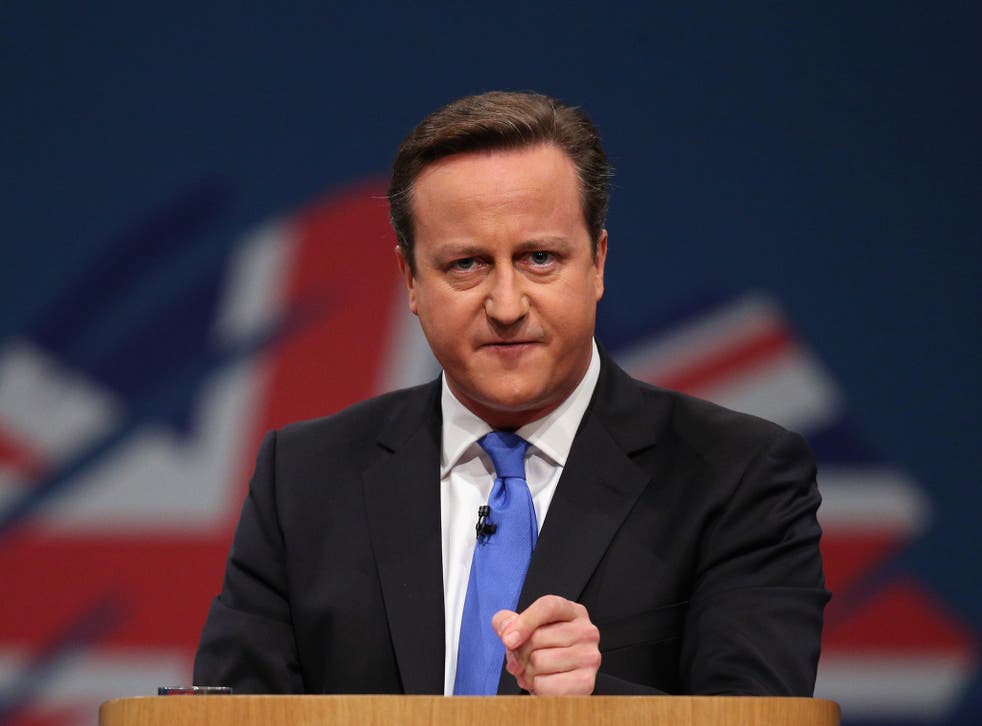 David Cameron will introduce legislation dubbed the "snoopers' charter" to help the security services spy on internet communications if he wins the next general election.
The Prime Minister, speaking in Paris after the unity march following the attacks by Islamist terrorists, said there was a need to "modernise" the law.
Previous plans for a communications data bill were blocked by Liberal Democrat opposition, but Conservatives have signalled they will revive the legislation if they secure an overall majority in May's general election.
The bill would have required phone and internet companies to maintain records of people's internet, email and mobile phone activity, but not the contents of calls or messages.
Mr Cameron told ITV News: "I think we cannot allow modern forms of communication to be exempt from the ability, in extremis, with a warrant signed by the Home Secretary, to be exempt from being listened to.
"That is my very clear view and if I am Prime Minister after the next election I will make sure we legislate accordingly. Obviously we are in a Coalition. We have made progress on this issue by passing the new law which makes sure we protect some of the abilities we have to stop terrorists."
Civil liberties campaigners cautioned against any attempt to use the Charlie Hebdo massacre to extend surveillance powers.
Big Brother Watch director Emma Carr said: "It is wholly unacceptable for this tragedy in Paris to be used as a means to call for a return of the snooper's charter.
"It is the wrong solution and would divert resources from focused surveillance operations at a time when the agencies are already struggling to cope with the volume of information available."
Labour leader Ed Miliband said he would be "cautious and considered" as Prime Minister about calls for more powers and resources for security services.
Mr Miliband told BBC1's Andrew Marr Show: "I think it's right to take a step back and look at this.
"We've got to look at 'Do our intelligence services have the tools they need?' but equally 'Do we have the proper oversight to guarantee the liberties of free citizens?' because, after all, one of the things we want to protect most of all here is our freedoms.
"We should defend our freedoms and also make sure the security services have what's necessary to make sure that we counter that threat and defend that freedom."
But London Mayor Boris Johnson gave his support to enhanced eavesdropping powers.
"You've got to have a very tough security solution, you've got to be absolutely determined to monitor these people," said Mr Johnson. "You've got to know where they are and who they are talking to.
"I'm not particularly interested in all this civil liberties stuff when it comes to these people's emails and mobile phone conversations. If they're a threat to our society then I want them properly listened to."
The Press Association contributed to this report.
Register for free to continue reading
Registration is a free and easy way to support our truly independent journalism
By registering, you will also enjoy limited access to Premium articles, exclusive newsletters, commenting, and virtual events with our leading journalists
Already have an account? sign in
Join our new commenting forum
Join thought-provoking conversations, follow other Independent readers and see their replies