David Cameron refuses to rule out quitting the European Convention on Human Rights
PM says plans set out in manifesto do not involve withdrawing from ECHR but insists he rules nothing out to make British courts the ultimate arbiter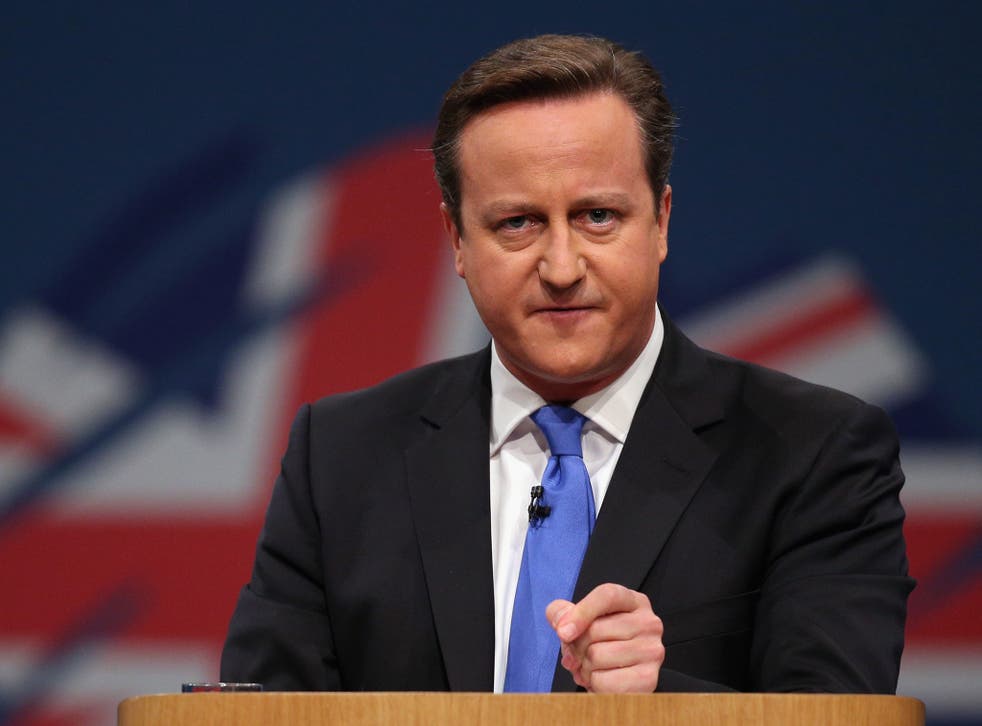 David Cameron has refused to rule out withdrawing the UK from the European Convention on Human Rights, defying warnings from senior figures in the Conservative party against such a move.
He said he was determined to ensure British judges in British courts were the final decision-makers and speaking during Prime Minister's Questions, he insisted nothing would stand in his way of making that happen.
But it was not included in the Queen's Speech due to legal complications and concerns it would not be backed by a majority of MPs in the House of Commons.
It was reported earlier this week that the Prime Minister was unwilling to take Britain out of the ECHR, which it signed up to in 1953 - a position that would have put him at odds with senior colleagues, including Justice Secretary Michael Gove and Home Secretary Theresa May, who believe only cosmetic reforms can be made if it remained in the convention.
But speaking at Prime Minister's Questions this afternoon, Mr Cameron said he ruled nothing out in his bid to make British courts the ultimate arbiter.
"We're very clear in what we want, which is British judges making decisions in British courts and also the British Parliament being accountable to the British people," he told MPs.
"Our plans set out in our manifesto do not involve us leaving the European Convention on Human Rights.
"But let's be absolutely clear: if we can't achieve what we need I rule out absolutely nothing in getting that done."
Register for free to continue reading
Registration is a free and easy way to support our truly independent journalism
By registering, you will also enjoy limited access to Premium articles, exclusive newsletters, commenting, and virtual events with our leading journalists
Already have an account? sign in
Register for free to continue reading
Registration is a free and easy way to support our truly independent journalism
By registering, you will also enjoy limited access to Premium articles, exclusive newsletters, commenting, and virtual events with our leading journalists
Already have an account? sign in
Join our new commenting forum
Join thought-provoking conversations, follow other Independent readers and see their replies