David Cameron rejects plans for another EU referendum if public votes to leave
A senior Cameron aide said the PM is 'clear that it is simply not going to happen'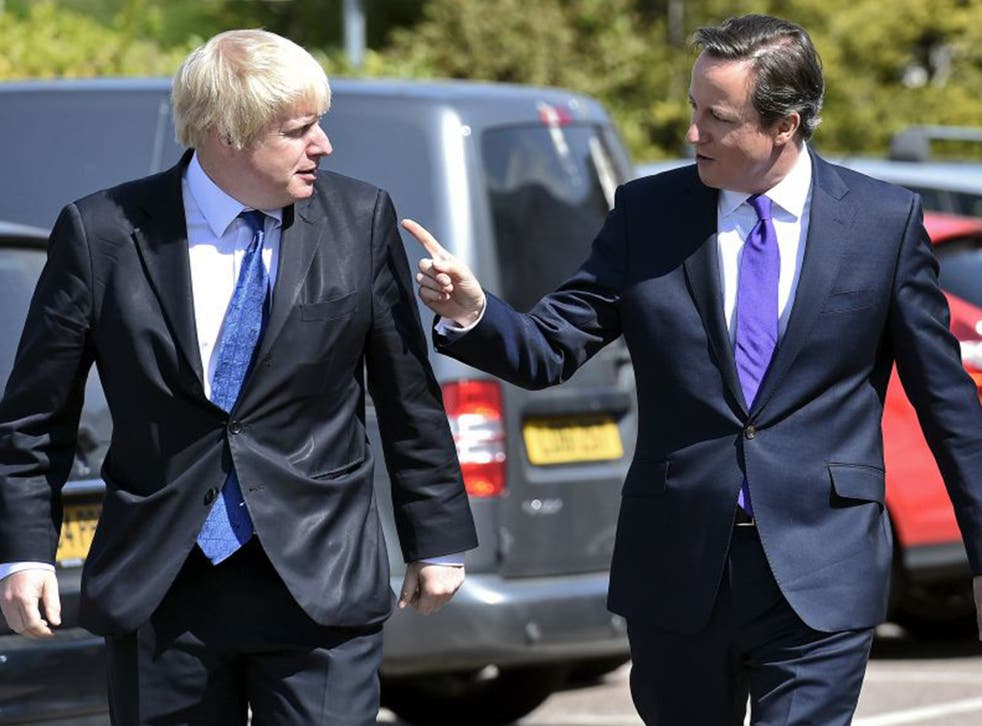 David Cameron has slapped down the plan favoured by Boris Johnson, one of the leading candidates to succeed him as Tory leader, for a second EU referendum in the event of the first one resulting in a vote to leave.
A senior Cameron aide said the PM is "clear that it is simply not going to happen. From the outset, he has been clear this will be a straightforward in-out choice and that's exactly what it will be. Leave means leave."
Mr Johnson was interested in the idea that the referendum could be the first of two rather than a single decisive poll on UK membership, it was reported in the summer. Dominic Cummings, director of the Vote Leave campaign, has suggested that if the public voted to leave, the Government would have a stronger hand in a second negotiation with the rest of the EU and could then hold another referendum.
However, the Prime Minister's aide told The Independent on Sunday: "It is not credible to suggest that the majority of the British public could vote to leave and then the UK Government would ignore the voters and negotiate to remain. The Prime Minister has said he will respect the decision and that's what he will do.
"What's more, the other 27 members of the EU are not going to countenance a second renegotiation with a country that has already decided to leave. Trying to muddy the waters as they are and suggest that we can have a second chance if we vote leave suggests that the Leave campaign lacks confidence in its own case and is worried about the risks. Otherwise it would unambiguously advocate a clean exit."
Lord Owen, the former foreign secretary, suggested a variation on the idea. He said: "The Government could recommend a vote to leave, but with an accompanying proviso that if the treaties are amended within the two-year exit period, then automatically the exit legislation will lapse. In effect, negotiating until 2019."
Join our new commenting forum
Join thought-provoking conversations, follow other Independent readers and see their replies