David Cameron offers knighthoods to Remain campaigners and decorates George Osborne in leaked honours list
'They must have gone through the No 10 staff list when they were compiling the nominations. I'm surprised Larry [the cat] is not in there'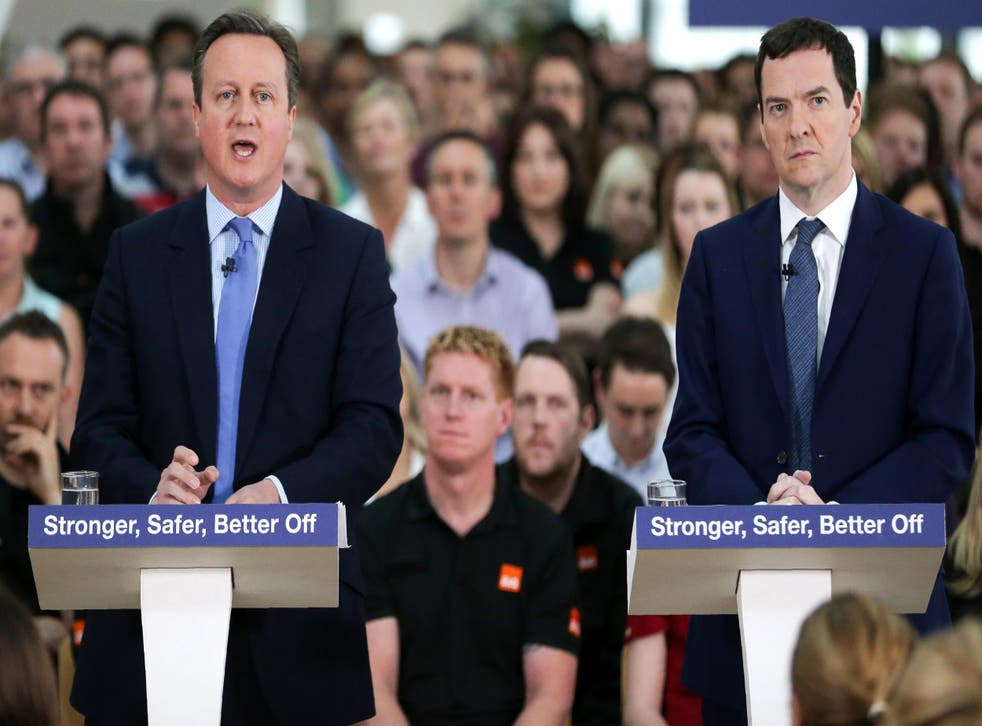 Prominent campaigners from the Remain camp of the EU referendum are reportedly in line for knighthoods and lavish titles in David Cameron's resignation honours list.
The leaked list shows that the former Prime Minister, has applied to reward 48 Tory donors, personal aides and a range of supporters who campaigned to keep Britain inside the EU. It also reveals that four Cabinet ministers – David Lidington, Patrick McLoughlin, Philip Hammond and Michael Fallon – could be rewarded with knighthoods.
George Osborne, the former Chancellor and one of Mr Cameron's closest political allies during his six-year tenure in Downing Street, will, according to The Sunday Times, become a Companion of Honour. The reward, to recognise services of "national importance", was created in 1917 by George V and only 65 individuals can hold the title at any one time. Current holders of the exclusive title include Stephen Hawking, Sir John Major, Desmond Tutu and Dame Maggie Smith.
The director of the Remain campaign during the EU referendum, Will Straw, has also been nominated for a CBE in the list, which is likely to reignite calls to scrap the list and allegations of cronyism. OBE's have been requested for Thea Rogers, a close aide to Mr Osborne, and Isabel Spearman, who worked as Samantha Cameron's stylist and assistant in Downing Street since 2010.
Ian Taylor and Andrew Cook, both significant Tory donors who contributed to the Remain campaign funds, will reportedly receive knighthoods when the list is approved. From the civil service Helen Bower, the Prime Minister's official spokeswoman, has been nominated for a CBE.
A Whitehall source told The Sunday Times: "They must have gone through the No 10 staff list when they were compiling the nominations. I'm surprised Larry [the cat] is not in there."
Labour's deputy leader Tom Watson added: "I hope Theresa May is not going to stake her reputation on David Cameron's old boys network. That Mr Cameron proposes to reward his friends network on such a huge scale will not only bring the honours system into disrepute, it will undermine the reputation of Theresa May. It's cronyism, pure and simple and proof the Tories will always put their own interests before those of the country."
Join our new commenting forum
Join thought-provoking conversations, follow other Independent readers and see their replies