David Cameron's 'bunch of migrants' comments spark 'hypocrisy' claims on international Holocaust Memorial Day
'Were Jewish people fleeing the Nazis in the 1930s "a bunch of migrants"?' one person asked on Twitter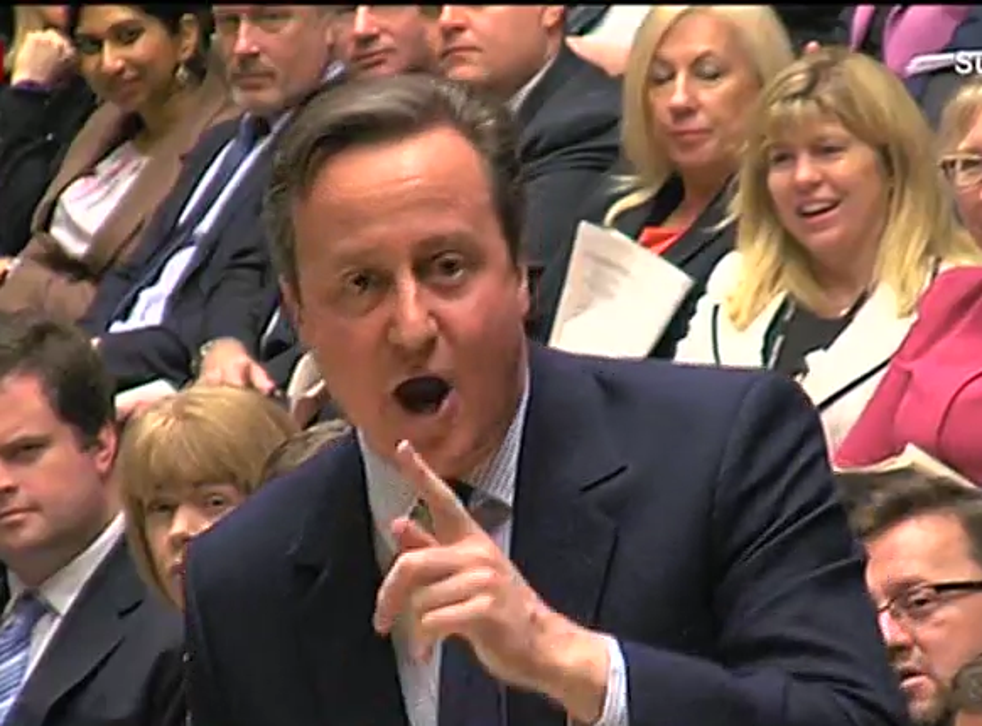 David Cameron's comments dismissing refugees in Calais as a "bunch of migrants" have been condemned as "vile" and "hypocritical" coming on Holocaust Memorial Day.
The Prime Minister had paid tribute to the millions of Jews and other targeted groups killed by the Nazi regime minutes before making his controversial aside while attacking Labour.
Yvette Cooper, the former shadow Foreign Secretary, later raised a point of order to call on Mr Cameron to withdraw his comment.
David Cameron refers to Calais as 'bunch of migrants'
"In the light and spirit (of Holocaust Memorial Day) doesn't the Speaker think it was inappropriate for the Prime Minister to use language referring to the refugee crisis in Europe to talk about a 'bunch of migrants'?" she asked.
Ms Cooper requested that the House of Commons demand the comments be withdrawn but the Speaker, John Bercow, declined and said it was up to Mr Cameron to comment if he chose to.
On Twitter, shadow Home Secretary Andy Burnham said the moment showed the Conservative leader's "mask slipping".
"He just dismissed desperate people fleeing conflict as a "bunch of migrants" - on Holocaust Memorial Day," he added.
Scores of critics were noting the timing of the comment, which sparked a storm of criticism as people highlighted the persecution faced by many of the refugees fleeing to Europe.
Here are some of the responses on Twitter:
Families with emaciated children and torture victims were among the refugees met by Jeremy Corbyn at squalid camps in Calais and Dunkirk earlier this week.
Responding to a question on corporate tax from the Labour leader during Prime Minister's Questions, Mr Cameron called his stance "laughable".
"Look at the record over the last week, they met with the unions and gave them flying pickets," he said.
"They met with the Argentinians and they gave them the Falkland Islands.
Inside the camps in Calais

Show all 20
"They met with a bunch of migrants in Calais they said they could all come to Britain.
"The only people they never stand up for are the British people and hard-working tax-payers."
He later claimed that "no country in Europe has been more generous than Britain in funding refugee camps" in Syria, Turkey, Lebanon and Jordan.
The Government has previously been criticised for agreeing to take only Syrian refugees from camps in Turkey and the Middle East, rather than from migration "hotspots" across Europe that are the subject of EU resettlement schemes.
Join our new commenting forum
Join thought-provoking conversations, follow other Independent readers and see their replies