David Cameron's demands to reform EU are 'highly problematic,' says European Commission
Some of David Cameron's proposals are feasibile, EU Commission spokesman says, but others range from 'difficult to worse'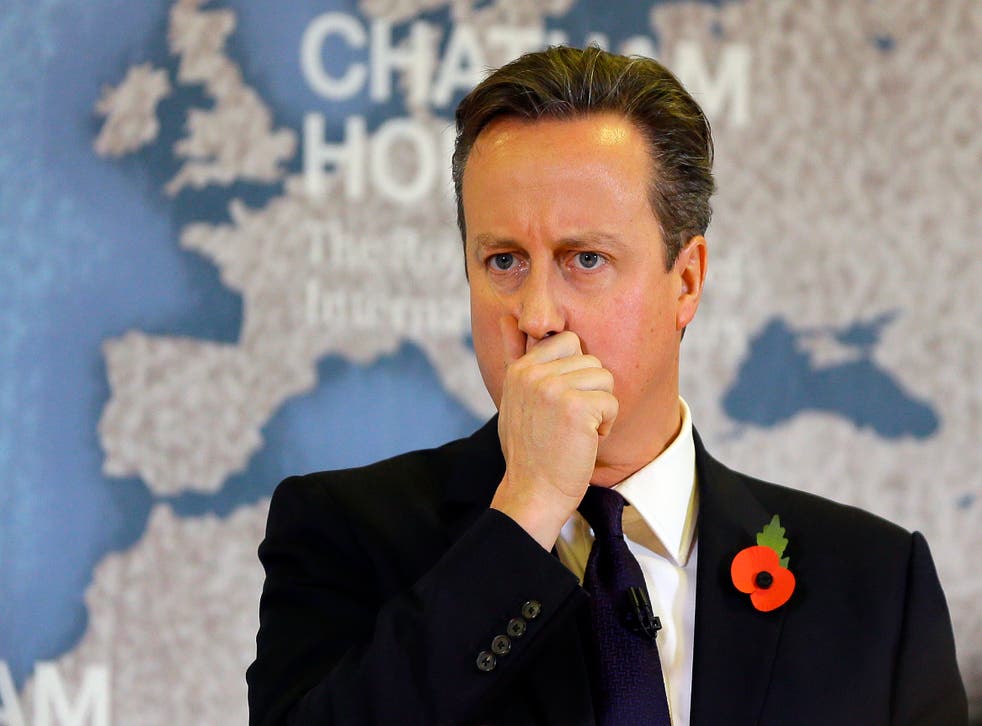 Some of David Cameron's demands to reform the European Union are "highly problematic," the European Commission has said, minutes after the Prime Minister published the letter setting out his demands for change.
In an immediate response to the letter, sent by Mr Cameron to European Council president Donald Tusk, the EU Commission said some of his proposals to reform Britain's relationship with the 28-state bloc were feasible.
But others ranged from "difficult to worse," EU Commission spokesman Margaritis Schinas said.
The most contentious of Mr Cameron's four main proposals was his attempt to make EU migrants wait for four years before they can access in-work benefits such as child and working tax credits or access to social housing.
Mr Schinas said this directly threatened the key EU tenet of freedom of movement.
"Some things which are highly problematic as they touch upon the fundamental freedoms of our internal market; direct discrimination between EU citizens clearly falls into this last category," he said.
Earlier in the morning Mr Cameron said he was "open" to considering different ways of achieving his core goal of limiting the pull factors for EU migrants.
Signalling that he could be open to making concessions on the most contentious of his four demands in his attempt to renegotiate Britain's membership of the EU, the Prime Minister said he understood barring EU migrants from claiming in-work benefits for four years would be "difficult" for some member states to accept.
Eurosceptic Tory MPs

Show all 7
In a speech to the Royal Institute of International Affairs in central London, he said: "We have proposed that people coming to Britain from the EU must live here and contribute for four years before they qualify for in-work benefits or social housing, and that we should end the practice of sending child benefit overseas.
"Now, I understand how difficult some of these welfare issues are for other member states, and I am open to different ways of dealing with this issue.
"But we do need to secure arrangements that deliver on the objective set out in the Conservative Party manifesto to control migration from the European Union."
In the letter sent to Mr Tusk, Mr Cameron wrote: "I look forward to discussing these proposals further so we can find a solution that deals with this issue."
Register for free to continue reading
Registration is a free and easy way to support our truly independent journalism
By registering, you will also enjoy limited access to Premium articles, exclusive newsletters, commenting, and virtual events with our leading journalists
Already have an account? sign in
Register for free to continue reading
Registration is a free and easy way to support our truly independent journalism
By registering, you will also enjoy limited access to Premium articles, exclusive newsletters, commenting, and virtual events with our leading journalists
Already have an account? sign in
Join our new commenting forum
Join thought-provoking conversations, follow other Independent readers and see their replies