David Cameron says anyone criticising Eric Pickles' letter to Muslims 'really has a problem'
PM hit out at critics after parts of the letter were compared to 'far right' statements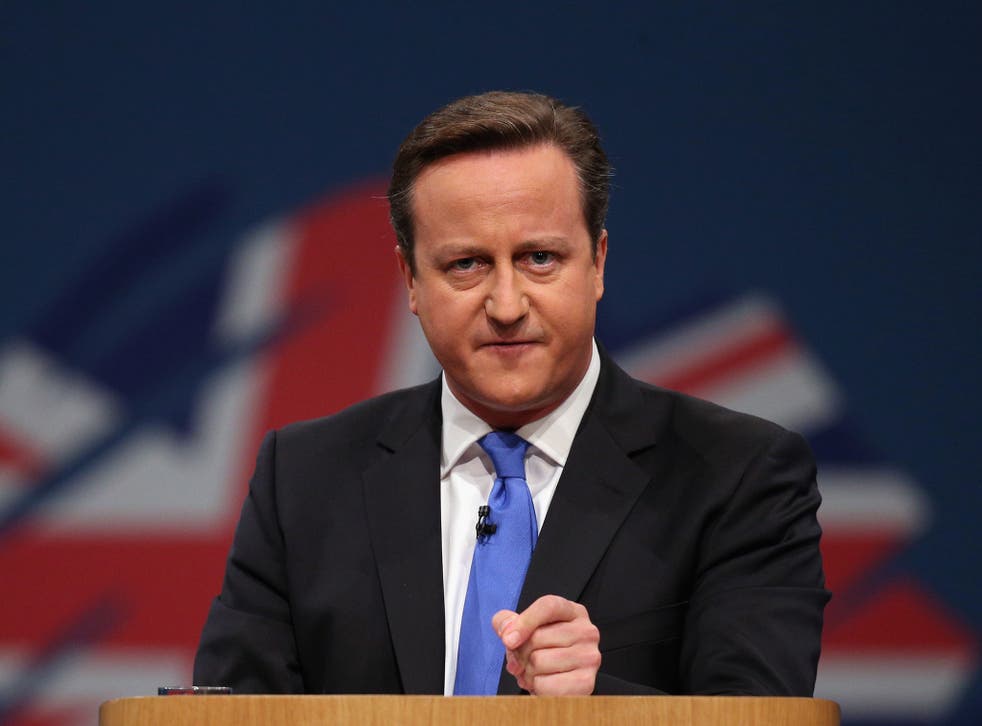 David Cameron has hit out at criticism of a letter sent to Muslim leaders by Eric Pickles in the wake of the Paris attacks, saying anyone opposing it "really has a problem".
The Muslim Council of Britain compared the government to the far-right with its wording of the message, which claimed mosques had to work harder to stop radicalisation and ensure young people were not susceptible to recruitment by al-Qaeda and Isis.
But the Prime Minister said the letter, sent by the Communities Secretary and Lord Tariq Ahmad of Wimbledon was "reasonable, sensible and moderate".
"It is absolutely right to write this letter, to say that we all have a responsibility to fight extremism," he said this morning at an event in Ipswich.
"Anyone who reads this letter - and I've read the letter - will see that what he is saying is that British Muslims make a great contribution to our country, that what is happening in terms of extremist terror has nothing to do with the true religion of Islam. It's being perverted by a minority who have been radicalised.
"But everyone needs to help with dealing with this problem of radicalisation."
"You, as faith leaders, are in a unique position in our society. You have a precious opportunity, and an important responsibility: in explaining and demonstrating how faith in Islam can be part of British identity," it read.
"We must show our young people, who may be targeted, that extremists have nothing to offer them...show them these men of hate have no place in our mosques or any place of worship."
Deputy secretary-general Harun Khan of the Muslim Council of Britain said: "We will be writing to Mr Eric Pickles to ask that he clarifies his request to Muslims to 'explain and demonstrate how faith in Islam can be part of British identity'.
"Is Mr Pickles seriously suggesting, as do members of the far right, that Muslims and Islam are inherently apart from British society?"
Another part of the letter said that "British values are Muslim values", adding that Islam's "message of peace and unity" makes the country better and stronger.
Mr Cameron said: "Anyone, frankly, reading this letter, who has a problem with it, I think really has a problem. I think it is the most reasonable, sensible, moderate letter that Eric could possibly have written.
"Frankly, all of us have a responsibility to try to confront this radicalisation and make sure that we stop young people being drawn into this poisonous fanatical death cult that a very small minority of people have created."
In pictures: Cities across the world light up landmarks in show of unity with France

Show all 8
Lord Ahmed, who co-signed the letter, told BBC Radio 4's Today programme that he was "disappointed" with the Muslim Council of Britain's response.
He and Mr Pickles assured the leaders that they had been in touch with police "to make sure they are providing the support that mosques need, a concern that some of you have expressed in our recent discussions".
Anti-Islamophobia group Tell Mama has recorded a spike in anti-Muslim incidents since the Paris attack, including death threats, hate mail and drawings of the Prophet Mohamed being sent to London mosques.
Fiyaz Mughal, director of the group, praised Mr Pickles for "recognising that extremism requires a multitude of voices to challenge" it, but said that the internet, not mosques, is where recruitment often happens.
"Many Muslims up and down the country demonstrate the positives of their faith - be it handing out flowers of peace in places like Trafalgar Square or assisting the needy at food banks - we know the positives are out there but more is needed to highlight these altruistic and Islamic-inspired values," he added.
"The recent graffiti at the University of Birmingham hints at far-right involvement - multiple swastikas were spray painted alongside the statement 'Islam must die' - it is now subject to a police investigation and reminds us all of another challenge we face."
Join our new commenting forum
Join thought-provoking conversations, follow other Independent readers and see their replies