David Cameron says he did not dehumanise migrants with 'swarms' comment
The Prime Minister said he would not allow people to 'break in' to the UK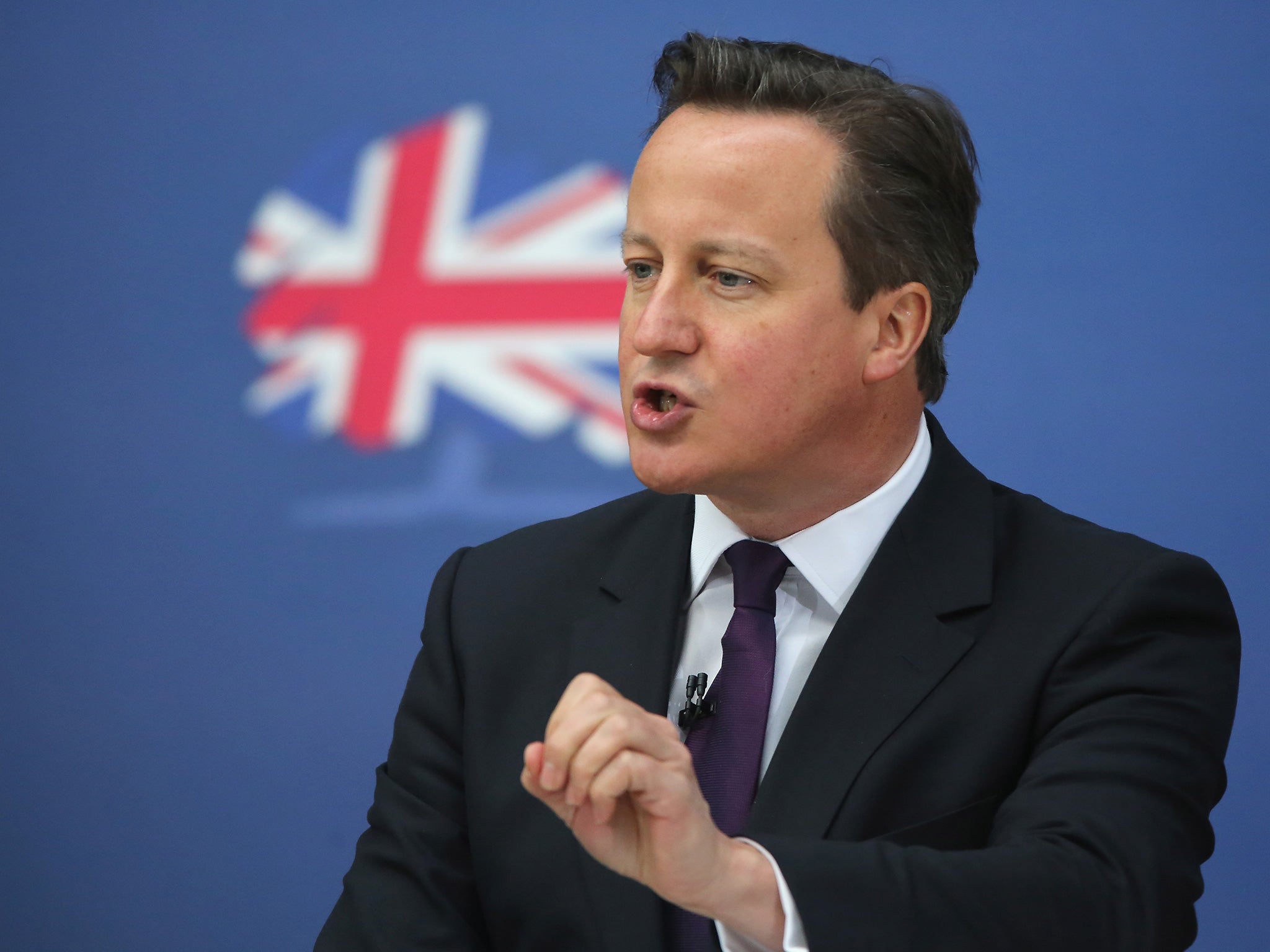 David Cameron has defended his description of a "swarm" of migrants coming to the UK by saying he did not mean to dehumanise refugees but wanted to stop people "breaking in" to the country.
The Prime Minister's comments were condemned at the time by the Refugee Council, which called the "irresponsible, dehumanising" language "extremely inflammatory".
While discussing attempts by thousands of migrants to cross the English Channel from Calais last month, he said: "This is very testing, I accept that, because you have got a swarm of people coming across the Mediterranean, seeking a better life."
Speaking to BBC Radio 4's Today programme on Saturday morning, Mr Cameron said he intended the controversial term only to explain "that it's a very large number of people".
"I was not intending to dehumanise," he added. "I don't think it does dehumanise people. Look at what Britain's response has been.
"I made sure that we sent the Royal Navy flagship to the Mediterranean which has rescued thousands of people, saved thousands of lives."
HMS Bulwark rescued almost 5,000 people during its eight-week mission to the Mediterranean earlier this year but its replacement, HMS Enterprise, has not rescued a single person since being deployed in June.
A spokesperson for the Ministry of Defence told The Independent that search and rescue was not the naval ship's "primary role" although it would assist any nearby vessels in distress according to the laws of the sea.
"It is there to understand situation, to pick up any patterns in smugglers' movements," she added.
Mr Cameron claimed today that many people are economic migrants, rather than asylum seekers fleeing conflict and persecution, and could not be allowed to "break in" to the UK.
In pictures: Calais crisis intensifies
Show all 20
"If you take a 25-year view, Britain has always been one of the most generous countries in Europe for giving people asylum," he said.
"But what we can't do is allow people to break into our country.
"A lot of people coming to Europe are coming in search of a better life, they are economic migrants and they want to enter Britain illegally and the British people and I want to make sure our borders are secure and you can't break into Britain without permission."
Chaotic scenes at the entrance to the Channel Tunnel and port in Calais have seen migrants attempting to stow away on vehicles, becoming one of the biggest issues faced by Mr Cameron during his first 100 days of majority Tory rule.
Additional reporting by PA
Join our commenting forum
Join thought-provoking conversations, follow other Independent readers and see their replies