David Cameron says he would bomb Isis in Syria without UN mandate
PM also says he would be prepared to defy public opinion to 'do the right thing to keep this country safe'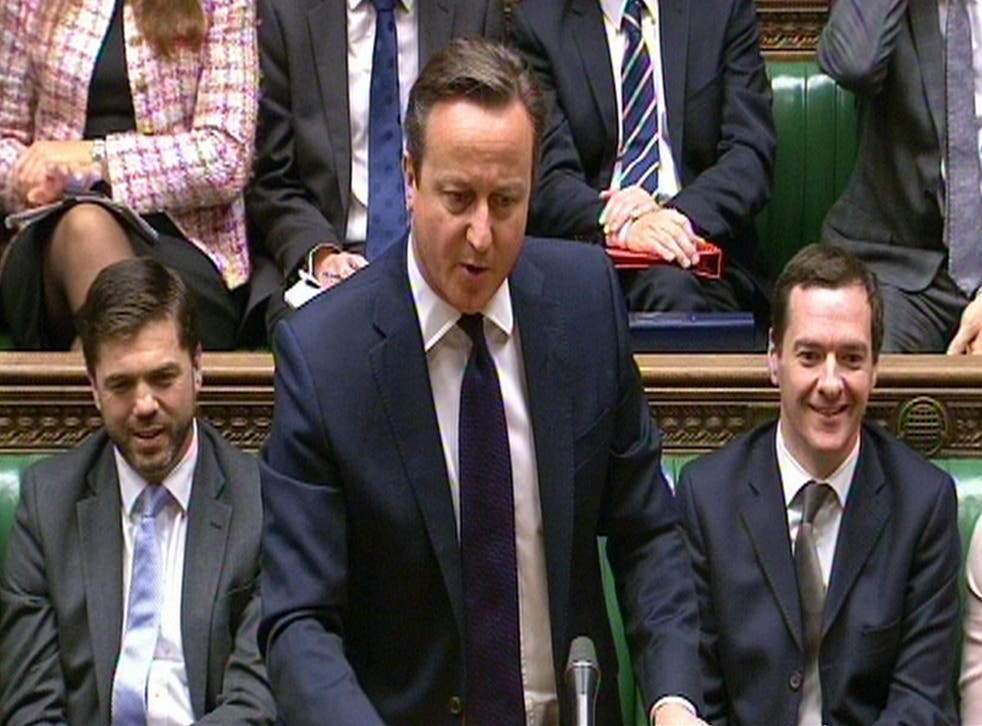 David Cameron has said he is willing to launch air strikes against Isis in Syria without the backing of the United Nation's Security Council.
He said a UN mandate was "always preferable" but insisted the UK could not "outsource to Russian veto the decisions that we need to keep our country safe".
He said he was also prepared to defy public opinion to bomb targets in Syria.
Responding to demands from the SNP to consider the public's attitude and to seek the backing of the UN before launching air strikes in Syria, Mr Cameron said: "My job is not to read a Survation opinion poll but to do the right thing to keep this country safe."
The Prime Minister reiterated his determination to stage another Commons vote on extending RAF strikes from Iraq to Syria, despite the firm opposition from Labour leader Jeremy Corbyn and the SNP.
"We cannot dodge forever the question of how to degrade Isil both in Iraq and in Syria," he told MPs at Prime Minister's Questions.
Jeremy Corbyn challenges PM over Isis funding at PMQs
Mr Corbyn said the UK should be more proactive about imposing sanctions on banks and countries suspected of funding or supporting the militant group Isis.
He told Mr Cameron to push for an economic crackdown with the rest of the European Union, claiming the terror group was being provided with "vital infrastructure".
"Surely a crucial way to help defeat Isil is to cut off its funding, its supply of arms, and its trade," he said at Prime Minister's Questions in the House of Commons on Wednesday.
Join our new commenting forum
Join thought-provoking conversations, follow other Independent readers and see their replies