David Cameron says home ownership boost will drive Britain's 'turnaround' decade
Prime Minister will use conference speech to set out measures to drive social mobility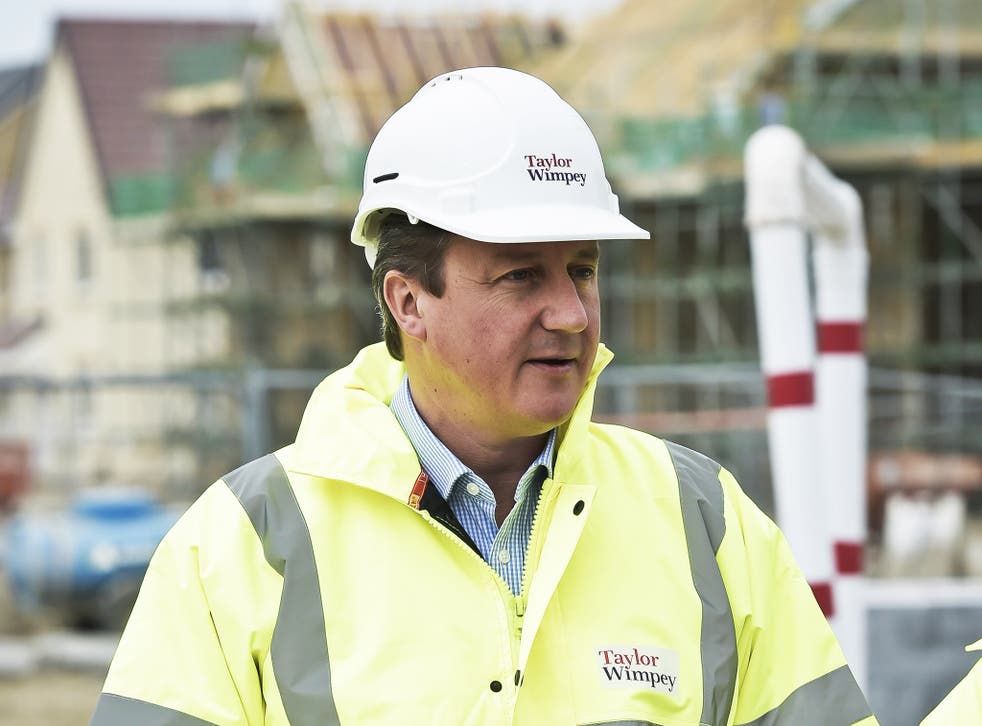 David Cameron will today pledge to preside over a "turnaround" decade in Britain, as he uses his set-piece conference speech to set out new measures to drive social mobility and increase home ownership.
The Prime Minister will announce plans to incentivise developers to build more affordable homes by relaxing planning restrictions.
And he will send a clear message to senior Tories who have spent this week jostling to succeed him that he intends to remain in Downing Street until 2020.
Senior Government sources said the autumn Spending Review will be used to launch a renewed push to increase lower-cost home ownership.
Last year, 141,000 homes were built across the UK – just over half the number that experts say is needed to prevent house prices continuing to spiral.
In his speech, Mr Cameron will announce the first steps towards increasing housing supply by allowing developers to build affordable homes to sell – as well as to rent – under their planning obligations.
Currently, developers are required to set aside a certain proportion of their site to be used for affordable rental properties – or pay councils to waive their obligation.
In future, they will be able to sell these homes at a 20 per cent discount on other properties in the same site. The Government will impose a cap of £450,000 in London and £250,000 elsewhere on the amount that developers can charge for these homes.
The changes are expected to be followed by measures to increase land supply, changes to the planning system to make it harder to block development and additional moves to help first-time buyers with finance.
In his speech, Mr Cameron will say the measures are part of a "national crusade to get homes built" and will castigate Whitehall, local planners and politicians for talking about "affordable homes" in theory while doing little in practice to make them a reality.
"When a generation of hard-working men and women in their twenties and thirties are waking up each morning in their childhood bedrooms – that should be a wake-up call for us all," he will say.
"The officials who prepare plans for new homes, the developers who build them and the politicians who talk about them – most of these people own the homes they live in.
"Don't they realise other people want what they've got – a home of their own?"
Mr Cameron is expected to use his speech to set out his direction for the Government over next five years – concentrating as much on social policy as he will on economic and national security.
Against the backdrop of what is expected to be a tough spending review settlement, Mr Cameron will signal that just because Government departments will have their budgets cut, he does not expect them to stop reform.
He will say that over the next five years the Government will show that the "deep problems" in society "are not inevitable".
And he will claim that by the time he steps down, people will "look back and say that's the time when the tide turned".
His reference to presiding over a "turnaround decade" is designed to send a message to the likes of Theresa May and Boris Johnson that he does not intend to step down early and – perhaps futilely – to try to rein in leadership speculation.
In a round of interviews, Mr Cameron declined to criticise either Ms May or Mr Johnson, who used their speeches to make a pitch to the faithful, but the pair were rebuked by Iain Duncan Smith, the Work and Pensions Secretary.
"All I would suggest to my colleagues is this: a little less on leadership and a little more on delivery will do me just fine."
Join our new commenting forum
Join thought-provoking conversations, follow other Independent readers and see their replies