David Cameron tells Civil Service to use simple language when communicating with ministers
Exclusive: Prime Minister says in a Whitehall letter that he wants briefings to be 'jargon-free'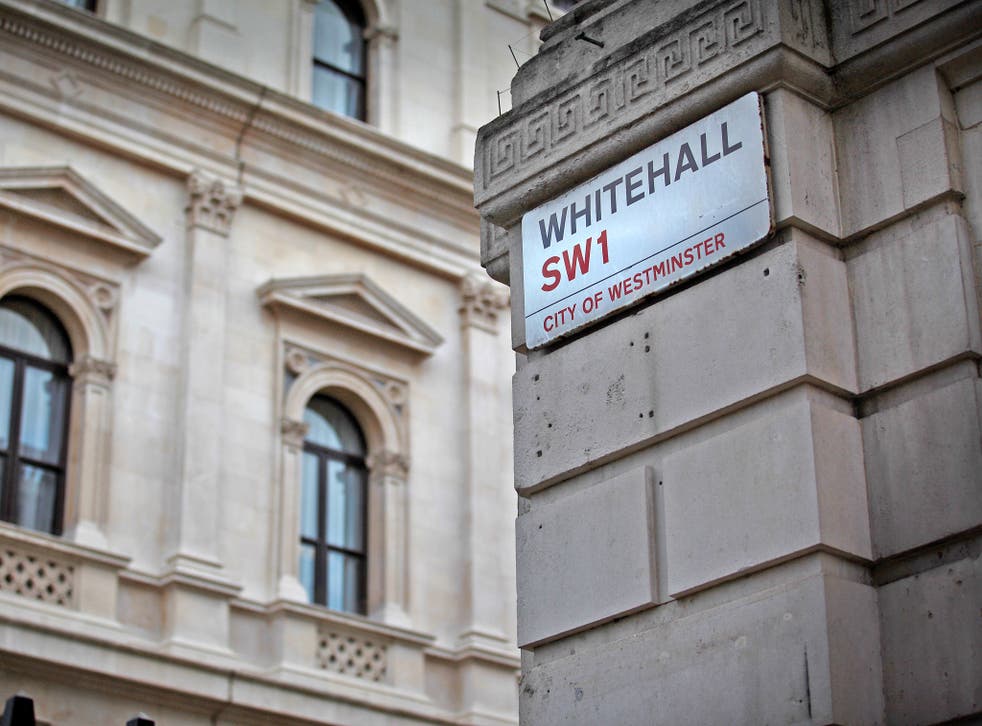 In 1988, having just won her third term in Downing Street, Margaret Thatcher issued an edict to her civil servants.
"I would like to see jargon and 'officialese' banished forever," she told them. "Plain English must be the aim of all who work in government."
But it appears that Sir Humphrey was not listening. And now, more that quarter of a century on, her successor David Cameron is pleading once again with Whitehall to be "brief, simple, and jargon-free" when providing policy advice to ministers.
In a letter to be circulated to every civil servant in Whitehall and around the country on 16 July, the Prime Minister is calling on all officials to simplify the language they use in ministerial submissions and not hide bad news in complexities.
He is even introducing a new annual award for "clarity" to be presented at Buckingham Palace to the civil servant who has best excelled at telling ministers what they need to know in simplest and shortest form. "We're surrounded by complex issues on which we must make important decisions," Mr Cameron writes in the letter that has been passed to The Independent.
"Civil servants may know them inside out, but ministers can't know everything in detail. So we rely on you to cut through the complexity and cut out the jargon. Please be brief and use straightforward language."
Mr Cameron says that all ministers depend on "impartial, objective advice" from civil servants but adds: "We don't want that advice wrapped up. If there's bad news, we need to hear it. If there's a problem, tell us clearly."
Mr Cameron said he was asking every department and agency to make all their communications "brief, simple, human and jargon-free" and would be monitoring progress closely.
"I want to see these qualities in everything government writes. I look to senior civil servants to set a personal example of this," he wrote.
But in a more positive vein Mr Cameron also used the letter to thank civil servants for their work under the previous Government and what he described as the "honesty and integrity, which we must never take for granted".
And in a sign of the difficult decisions yet to come he called on frontline civil servants never to forget that their decisions and interactions with the public had a profound effect on people lives.
"We also want humanity," Mr Cameron wrote. "By that I mean a sympathetic understanding of the problems confronting the people we're all here to serve. That understanding helps us to provide humane, professional services and to answer the public's questions properly. It also helps us to develop policies. Creating policy that works in practice requires us to step into the shoes of those whom the policy will affect."
Mr Cameron said that it was not just ministers who needed clear, simple advice but also the public as well.
"All our communications with the public should be human, clear, simple, helpful and professional," he added. "This means explaining complexity in everyday terms."
Join our new commenting forum
Join thought-provoking conversations, follow other Independent readers and see their replies