David Cameron corruption comments to the Queen: What was said in full
Prime Minister was speaking in a group alongside the Archbishop of Canterbury, Justin Welby, the Leader of the Commons Chris Grayling and the Commons Speaker, John Bercow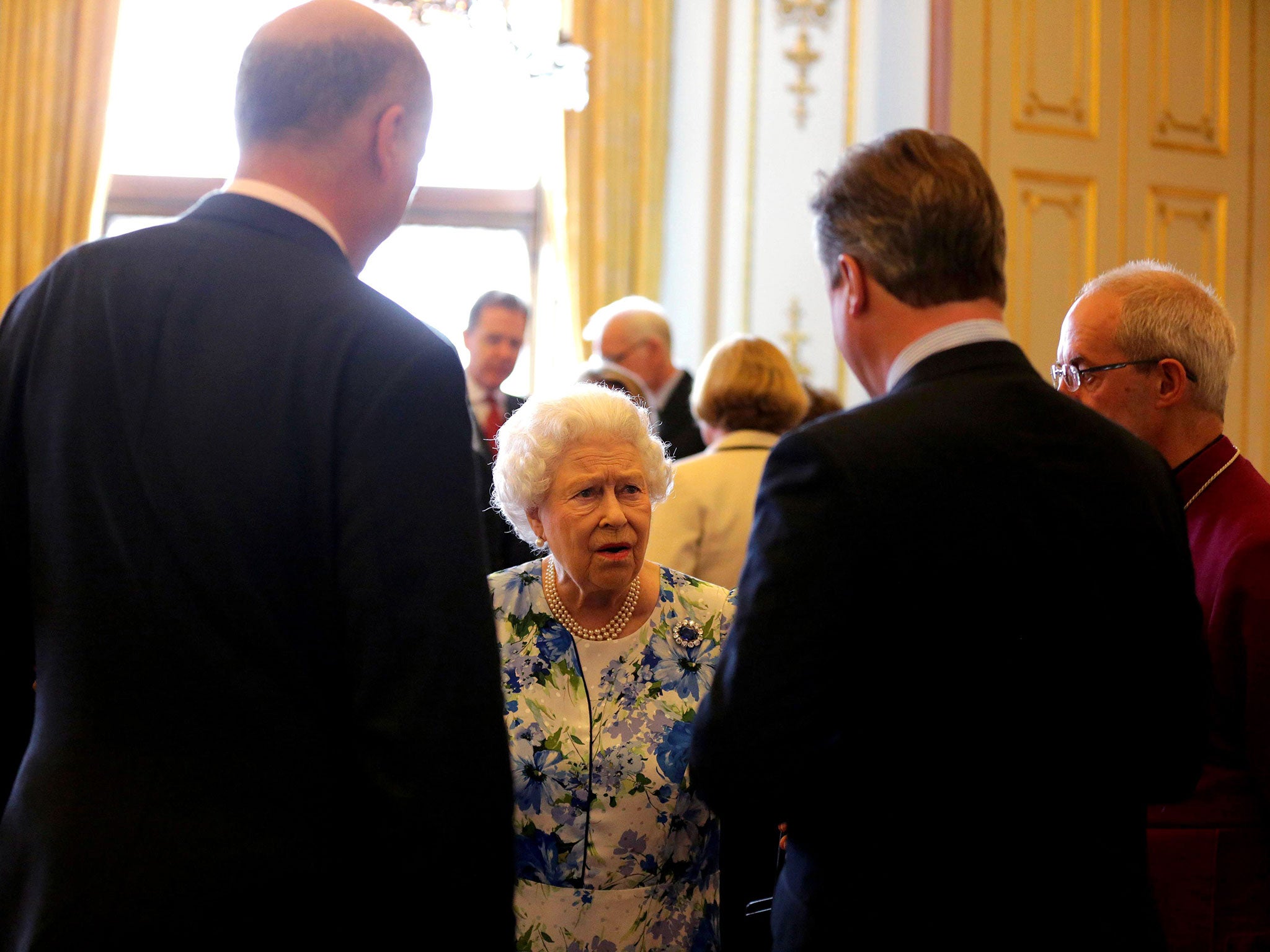 David Cameron has once again been caught on camera making a comment to the Queen which has sparked controversy.
He was overheard describing Nigeria and Afghanistan as "fantastically corrupt", on the eve of the arrival of the two countries' presidents in London for an anti-corruption summit.
The Prime Minister was speaking in a group alongside the Archbishop of Canterbury, Justin Welby, the Leader of the Commons Chris Grayling and the Commons Speaker, John Bercow.
Here's what was said:
John Bercow: The great axis of the Prime Minister and the Leader of the House [Chris Grayling].
David Cameron: Well I don't know about that.
We're on the same side most of the time.
We've had a very successful cabinet meeting this morning to talk about our anti-corruption summit, we've got the Nigerians… actually we've got the leaders of some fantastically corrupt countries coming to Britain.
Nigeria and Afghanistan, possibly the two most corrupt countries in the world.
Justin Welby: But this particular president is actually not corrupt.
Queen: Is that right?
Welby: Oh yes, he's trying very hard this one.
Bercow: They are coming at their own expense, one assumes?
[Group laughs]
Cameron: I… Yes... Because it's an anti-corruption summit, everything has to be open. So there are no sort of closed door sessions, it's all in front of the press. It could be quite, umm, interesting. But there we go.
Join our commenting forum
Join thought-provoking conversations, follow other Independent readers and see their replies