David Cameron to announce crackdown on violent internet porn
Prime Minister urges internet giants to 'blacklist' search terms and pledges to step up fight against extreme material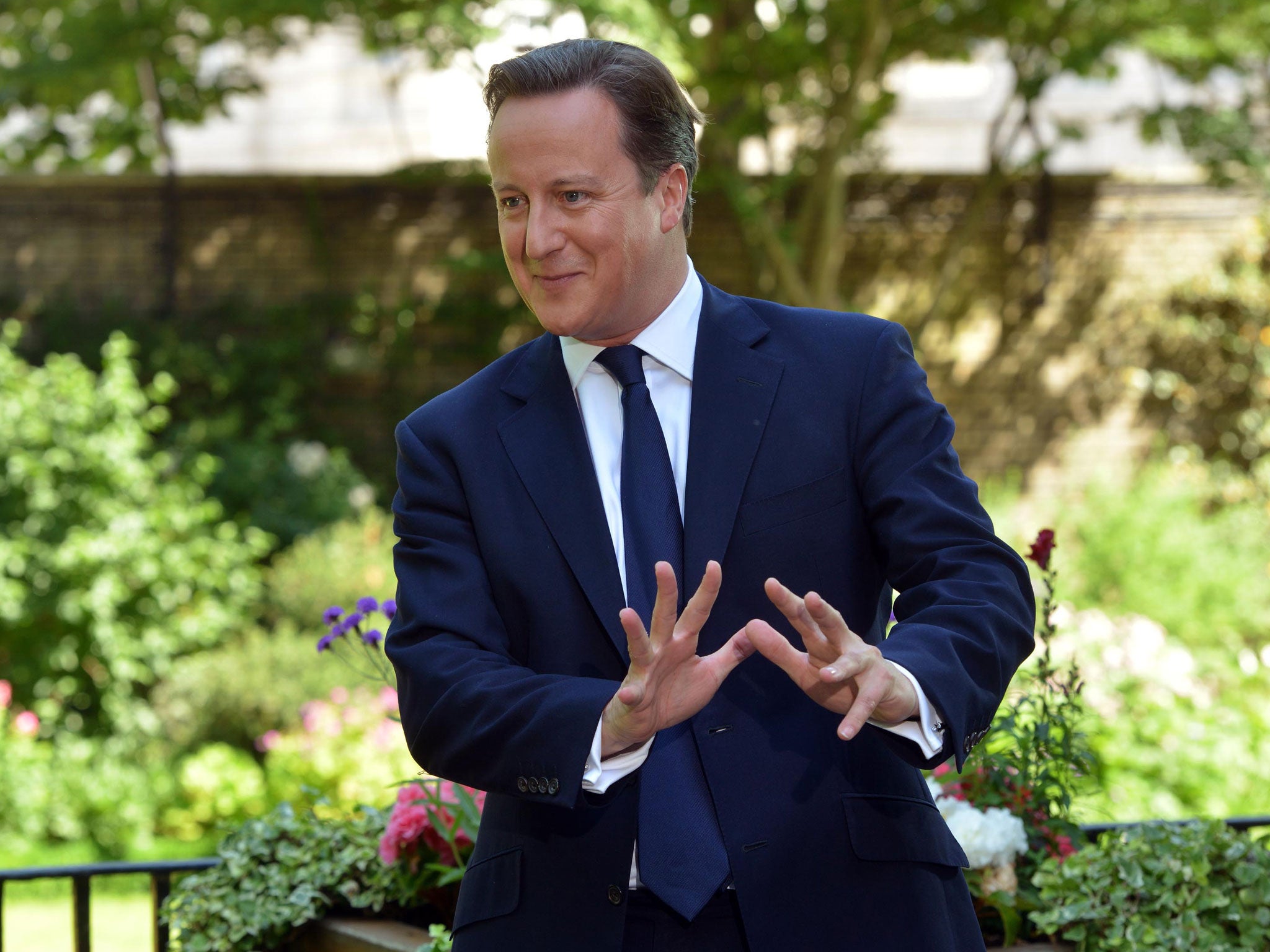 Possessing pornography that depicts simulated rape is to become a criminal offence in England and Wales, David Cameron will announce today, as he pledges to make Britain a place where there is a "sense of right and wrong".
In a major speech on pornography and the internet, the Prime Minister is also expected to suggest a law to restrict the distribution of "extreme" online videos that would not receive licences to be sold in UK sex shops.
He will pledge further efforts to crack down on child abuse images online, including forcing internet companies to block results for a "blacklist" of search terms.
In extracts of the speech released yesterday, Mr Cameron denied that he wanted to "moralise or scaremonger" but said he felt as "a politician and as a father, that the time for action has come".
"The internet is not a sideline to 'real life' or an escape from 'real life'; it is real life," he said. "It has an impact: on the children who view things that harm them, on the vile images of abuse that pollute minds and cause crime, on the very values that underpin our society."
Mr Cameron said he wants to close a loophole that meant while it was a crime to publish pornographic portrayals of rape, the possession of such material was not an offence.
He added that he would also legislate to ensure that videos streamed online in the UK are subject to the same rules as those sold in shops. "Put simply – what you can't get in a shop, you will no longer be able to get online," he said.
On child abuse images, Mr Cameron said that the Child Exploitation and Online Protection Agency (CEOP) would step up its work targeting the "dark internet" – and promised to provide the police with "all the powers they need" to keep up with changing technology.
"There is no such thing as a 'safe' place on the internet to access child abuse material," he added. He also said the Government would take a much tougher line on internet search companies who refuse to block search results if requested to do so by police.
"I have a very clear message for Google, Bing, Yahoo and the rest. You have a duty to act on this – and it is a moral duty. The question we have asked is clear: if CEOP give you a black-list of internet search terms, will you commit to stop offering up any returns to these searches? If in October we don't like the answer we're given to this question then I can tell you we are already looking at the legislative options we have to force action."
Mr Cameron was dismissive of arguments put forward by search engines that there were technical difficulties with such restrictions. "You're the people who have worked out how to map almost every inch of the earth from space, who have developed algorithms that make sense of vast quantities of information," he said. "You're the people who take pride in doing what they say can't be done.
"Set your greatest brains to work on this. You are not separate from our society, you are part of our society, and you must play a responsible role in it."
But Jim Killock, executive director of Open Rights Group, which defends online freedoms, told the BBC it would be better to increase funding for policing of the criminals responsible for the production and distribution of images of child abuse, and to crack down on the methods used to pay for them.
The shadow Home Secretary Yvette Cooper said she did not think the Prime Minister was going far enough.
"David Cameron said he would make sure the police had the resources. But the truth is that Theresa May has cut by 10 per cent the resources for CEOP – which has identified 50,000 cases of British residents accessing child abuse online, but only around 2,000 were pursued last year," she said.
A Google spokesman said: "We have a zero tolerance attitude to child sexual abuse imagery. We are committed to continuing the dialogue with the Government on these issues."
Pornography: The Law As it stands
Current restrictions on pornography date back to the 1959 Obscene Publications Act, which made it illegal to publish material considered to have "a tendency to deprave and corrupt".
New laws were introduced in 2008 to outlaw the possession of "extreme pornography", defined as "images that depict acts which threaten a person's life" or "are likely to result in serious injury to a person's anus, breasts or genitals". Possession of images of bestiality or necrophilia is also illegal.
However, the laws do not cover staged rape, and only Scotland has made possession of such material illegal.
Charlie Cooper
Join our commenting forum
Join thought-provoking conversations, follow other Independent readers and see their replies