Fox hunting ban: SNP says it will defeat Conservative plan to relax ban
The Prime Minister's spokesman indicated that Nicola Sturgeon's party should continue its tradition of opting out of voting on non-Scottish matters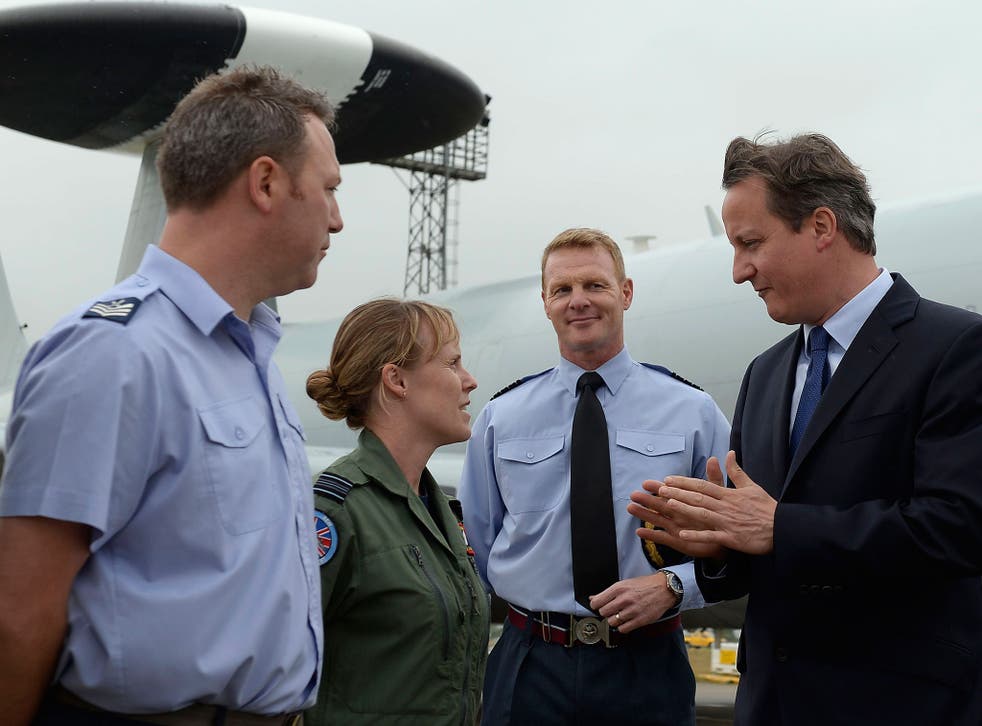 David Cameron's plans to relax the fox-hunting ban in England and Wales look likely to be defeated after the Scottish National Party decided that its MPs would vote against the moves in the House of Commons.
Its decision leaves in doubt the result of Wednesday's free vote on proposals to allow a full pack of hounds – rather than just two dogs – to flush out foxes before they are shot.
The policy, which falls short of the Tories' manifesto promise to scrap the ban, is designed to bring the law in England and Wales in line with Scotland.
As many as 30 Tories are expected to oppose Mr Cameron's proposed watering-down of the 2004 hunting ban, enough to wipe out Mr Cameron's slender majority of 12 as Labour is preparing to vote against the move en masse.
The SNP's decision is the first sign of its determination to use its 56-strong bloc of MPs to make life difficult for the Prime Minister by intervening on issues that do not apply north of the border.
Its move comes amid deepening anger within Nicola Sturgeon's party over the Government's attempts to rush moves to bring in "English votes for English laws". Those moves are also set to be debated in a day of heightened passions at Westminster. The SNP had been urged by Downing Street to abstain, but its leader in Westminster, Angus Robertson, argued it was "right and proper" to vote as Scotland's hunting legislation was about to be reviewed.
"We totally oppose fox hunting, and when there are moves in the Scottish Parliament to review whether the existing Scottish ban is strong enough, it is in the Scottish interest to maintain the existing ban in England and Wales for Holyrood to consider," he said.
"We are in a situation where the Tory Government are refusing to agree to any amendments to improve the Scotland Bill – which are supported by 58 of Scotland's 59 MPs – and imposing English votes for English laws."
Mr Robertson made clear the SNP's stance was linked to the Government's moves to "make Scotland's representation at Westminster second class." He said: "In these circumstances, it is right and proper we assert the Scottish interest on fox hunting by voting with Labour against the Tories' proposals to relax the ban – in the process, reminding an arrogant UK Government of just how slender their majority is – just as we will vote against the Tory welfare cuts next week, and appeal to Labour to join us."
The Government is also proposing an amendment – allowing packs of dogs to flush out foxes for "research and observation" purposes – which doesn't exist in Scotland. SNP MPs fear that this would encourage a resurgence in fox hunting in England and Wales.
A Tory spokesman insisted the SNP should abstain in the vote as it does not affect Scotland. "The Prime Minister thinks this is about measures for England and Wales and it is about bringing them in line with Scotland. I expect they would need to set out their rationale if they were to pursue such a course [of voting to weaken the ban] in Scotland, and explain it to their voters there," he said.
Mr Cameron has offered a free vote on the plans because a large number of his MPs – including the sports minister Tracey Crouch – believed the ban brought in by Tony Blair's government should remain.
Opponents fear the Government's suggested amendments to the legislation would offer cover for illegal hunting and would be a stepping stone to full repeal. They also say the plans make it more likely that foxes will be killed by the dogs rather than shot.
Labour has imposed a three-line whip on its MPs to vote against the move and most of the eight Liberal Democrats are also likely to oppose the relaxation.
Most of Northern Ireland's MPs are thought to support Mr Cameron's plans, but that would still leave the pro-hunting side short of enough support to carry the day.
Reacting on Twitter to the SNP decision, Scottish Secretary David Mundell's adviser Prof Adam Tomkins said: "More posturing from the SNP: last week Evel, this week foxes. It's just tactics, designed to irritate. Ignore them and don't rise to it."
Celebrities have joined with Animal Defenders International (ADI) in an urgent plea to MPs to block the proposed changes and prevent the return of "a despicable bloodsport". Actors Colin Baker and Julia McKenzie, comedian Alexei Sayle, TV presenter Chris Packham and former Conservative MP Ann Widdecombe are among more than 20 high profile people who have signed a letter to MPs.
Register for free to continue reading
Registration is a free and easy way to support our truly independent journalism
By registering, you will also enjoy limited access to Premium articles, exclusive newsletters, commenting, and virtual events with our leading journalists
Already have an account? sign in
Register for free to continue reading
Registration is a free and easy way to support our truly independent journalism
By registering, you will also enjoy limited access to Premium articles, exclusive newsletters, commenting, and virtual events with our leading journalists
Already have an account? sign in
Join our new commenting forum
Join thought-provoking conversations, follow other Independent readers and see their replies