David Cameron wanted to wave through donor's policy to destroy rights of workers
Controversial report by venture capitalist who gave Tories £600,000 was blocked by Lib Dems
Andrew Grice
Wednesday 28 March 2012 07:01 Comments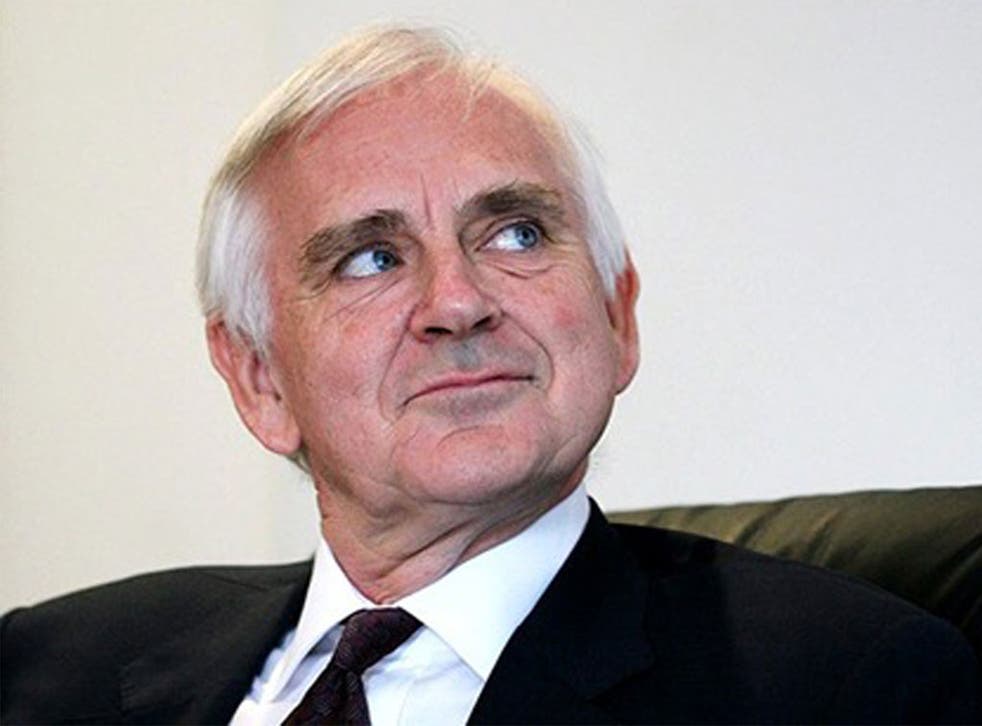 A major donor to the Conservative Party proposed the dilution of workplace rights in a report which won the backing of David Cameron but was blocked by the Liberal Democrats.
Adrian Beecroft, a venture capitalist who has given £593,000 to the Conservatives since Mr Cameron became leader in 2005, recommended companies be allowed to sack unproductive workers at will. The businessman, whose interests include payday loans company Wonga.com, argued that "coasting" workers inhibit economic growth and deter employers from recruiting.
Many of his sweeping proposals would have gone ahead if the Tories governed alone, Lib Dem ministers claimed, because Nick Clegg's party could not have mounted its strong rearguard action inside the Coalition.
Following the cash-for-access row, some civil servants are said to be worried about the involvement of a Tory donor in the Government's policy-making process. "It has raised eyebrows," said one Whitehall source.
Peter Cruddas, the Tories' former co-treasurer, claimed to undercover reporters that big donors could have their ideas fed into the Downing Street policy unit – a charge denied by No 10.
Cameron allies insist there was no reason to bar Mr Beecroft from advising the Government because he had given money to the Tories. He was not among the Tory donors entertained by Mr Cameron at Downing Street or Chequers and there is no suggestion that his companies would have benefited directly from the reforms he proposed.
His report, submitted last autumn, remains shrouded in mystery. Unusually for a Government-ordered study, it has not been published. Downing Street is coy about who commissioned it. The driving force is believed to be Steve Hilton, Mr Cameron's strategy adviser, who is leaving No 10 in May.
Ministers believe the report has not been published as it is too sensitive. Ideas are said to include watering down maternity rights, which would have jeopardised Mr Cameron's goal of making Britain the most "family-friendly" country in Europe. Another official said: "His report was full of the Tory millionaires' philosophy that government should not interfere in anything."
Mr Beecroft's plan for "no fault dismissal" was taken up by Mr Cameron and George Osborne, the Chancellor. It would allow a company to fire unproductive workers without the right to claim unfair dismissal, but they would receive statutory redundancy pay.
Vince Cable, the Business Secretary, whose department is responsible for employment law, said he did not want to bring in a "hire and fire culture". Unlike Mr Beecroft, he detected little demand for such rules.
After a row in the Coalition, a compromise was reached in which Mr Cable agreed to consider "no-fault dismissal" for firms employing fewer than 10 people. But he said he has no intention of bringing it in. A Liberal Democrat source said: "It's in the long, long grass."
Ed Miliband will today seek to capitalise on the cash-for-access controversy by linking it to the Budget. He will say: "The last week has shown this Government for what it is: one that works for the millionaires... David Cameron prefers to listen to those who have given millions of pounds to the Conservative Party in exchange for donor dinners and special access in Downing Street."
The Labour leader will issue a five-point "action plan" to help a squeezed "Middle Britain" similar to the credit-card sized "pledge card" which helped Tony Blair win a landslide in 1997. The plan includes stopping the Budget's "granny tax" and the reduction in the 50p top rate. In an attempt to reassure voters worried that Labour would spend too much, Mr Miliband will say: "These are measures that do not require extra spending. But they do require a different set of priorities; different values; a government that is on your side, and sometimes the courage to take on powerful and well-financed organisations which will not like it."
The £100m man: Beecroft's fortune
Adrian Beecroft has been a leading figure for 25 years in venture capital and private equity. He joined Apax in 1984 and grew its funds to $20bn before retiring as its senior managing partner. He is now chairman of Dawn Capital – which owns Wonga.com, the online short-term high-interest loans company – and his estimated wealth is £100m. He conceded a "downside" of his main proposal is employers could be accused of firing staff they "did not like," but said: "While this is sad, I believe it is a price worth paying for all the benefits that would result from the change."
Party's over for persona non grata
Sarah Southern used to boast that at one time she had spent more time with David Cameron than "with anybody else in my life". But yesterday Downing Street made clear that she would never knowingly be allowed in the same room as him again after her pivotal role in introducing the party to fake potential donors.
The Prime Minister's spokes- woman said Ms Southern was "persona non grata" after she unwittingly brought undercover reporters to the door of the party's joint Treasurer Peter Cruddas and unleashed the cash-for-access scandal.
Although not high profile, as an events manager Ms Southern had significant access to Mr Cameron. She travelled on the Conservative battle bus and was responsible for making sure trips went smoothly.
"I spent more time in the first third of [2010] with DC than I did with anybody else in my life," she said. "I am friends with all the people who are now his closest advisers... I'm also friends with a number of people in the Cabinet."
In June 2011 she set up her own company, Sarah Southern Consulting – with a business card showing her with the Prime Minister.
It is unlikely to get much business now.
Register for free to continue reading
Registration is a free and easy way to support our truly independent journalism
By registering, you will also enjoy limited access to Premium articles, exclusive newsletters, commenting, and virtual events with our leading journalists
Already have an account? sign in
Join our new commenting forum
Join thought-provoking conversations, follow other Independent readers and see their replies