David Cameron would welcome a leadership challenge to 'get rid of the t***s', says minister
Around 50 MPs are required to demand a vote of confidence in the Tory leader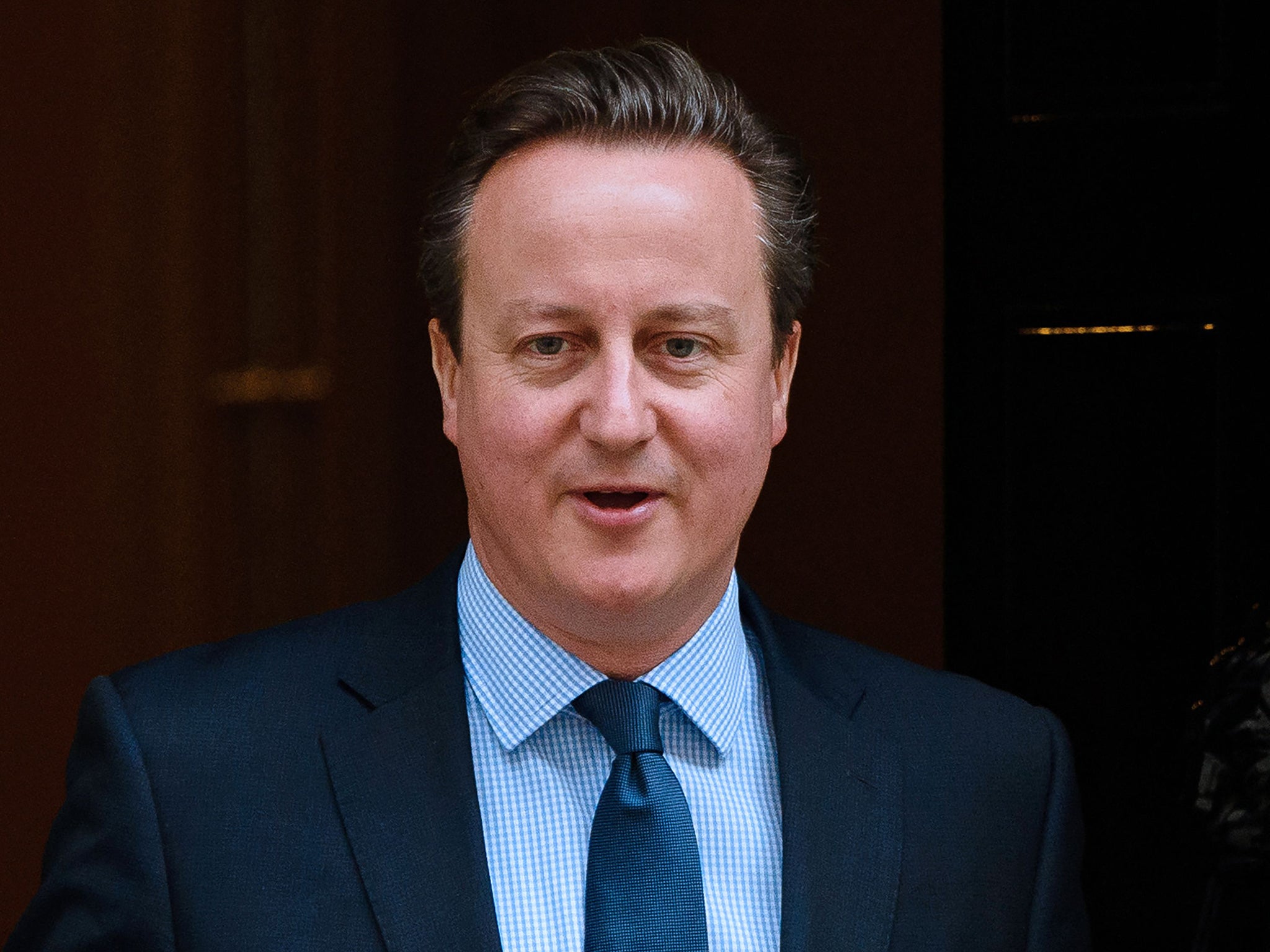 David Cameron would welcome a leadership challenge to get rid of the "t***s" on the Eurosceptic right of the Conservative party, a minister has said.
As the Tory civil war over Europe exploded into the open following the dramatic resignation of Iain Duncan Smith on Friday evening, reports of the Prime Minister facing a potential leadership challenge shortly after the European referendum are also emerging.
Around 50 MPs are required to demand a vote of confidence in the Tory leader.
The minister, who is supporting the "remain campaign", told the Sunday Times: "He [Cameron] wants to fix the problem. He wants to get rid of the t***s who have caused all the problems. There will be a reckoning."
Iain Duncan Smith's resignation - How it happened
A senior backbencher added: "The way this is going a leadership contest is inevitable and George has zero chance of winning it. I know of 30 people who would put in a letter before breakfast on June 24."
In a separate interview Baroness Altmann, stated that her ex-boss Iain Duncan Smith's resignation from the Cabinet was designed to inflict "maximum damage" on the Conservative party leadership.
In an exclusive interview with The Independent on Sunday, David Cameron admitted for the first time his "fear" Britain could sleepwalk out of the EU. He conceded that the result of the 23 June referendum was now on a knife edge and revealed his biggest concern was in persuading enough people to turn out to deny victory to the Brexit campaign.
On 19 March Downing Street battled to fend off claims Mr Cameron had "lost control" of his party over Europe, amid a series of budget rebellions that threaten the Government's bid to eradicate the deficit by the next election
Join our commenting forum
Join thought-provoking conversations, follow other Independent readers and see their replies