David Davis 'demanded private RAF plane for Brexit talks'
No 10 gave go-ahead after the Brexit Secretary threatened not to go on the trips, it is claimed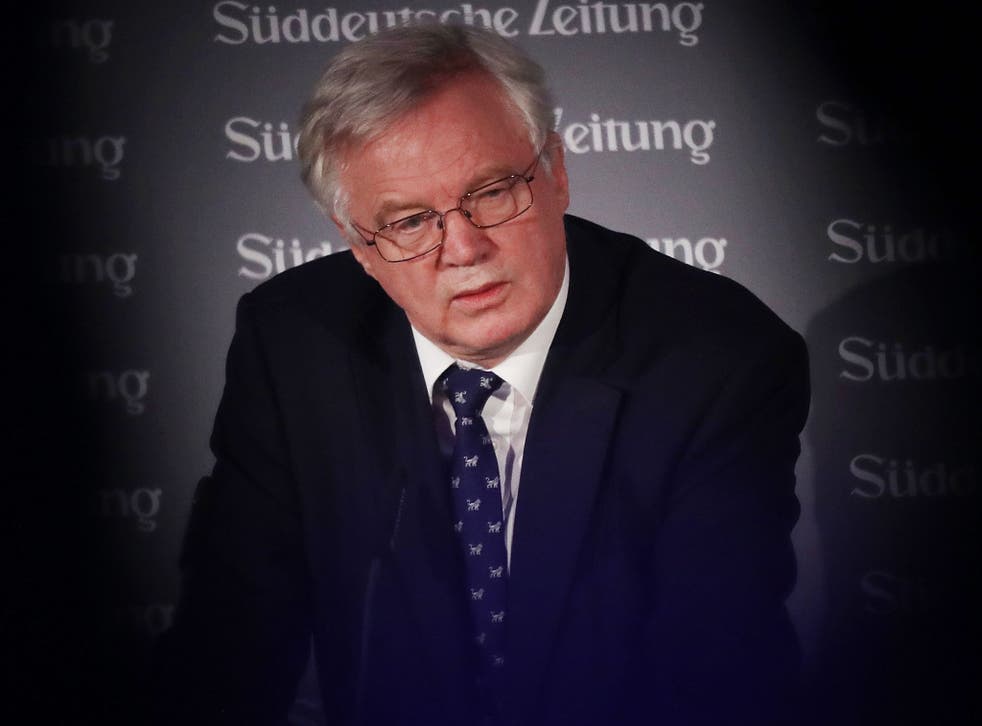 David Davis has been accused of "wasting tens of thousands of pounds" after demanding use of a private RAF plane for Brexit talks.
The Brexit Secretary has declined to take commercial flights to carry out his intensive negotiations in both Brussels and various European capitals, it has emerged.
No 10 gave the go-ahead to the use of private planes after Mr Davis threatened not to undertake the trips otherwise, a new political book claims.
David Davis blames Germany and France for Brexit talks deadlock: "They are the most powerful players on the European continent"
The episode is said to have triggered his falling out with his most senior civil servant, Oliver Robbins, after he kept blocking Mr Davis' flight requests.
Mr Robbins, the government's chief Brexit negotiator, then raised eyebrows when he left the Brexit department to work for Theresa May in a new Cabinet Office unit.
Since No 10 gave way, Mr Davis has repeatedly used RAF planes to fly to EU capitals, which are said to cost up to five times as much.
The details are revealed in Fall Out, by Tim Shipman, the political editor of The Sunday Times, which has just been published.
David Davis announces final Brexit bill will be a seperate act of parliament
The practice was condemned by Lord Adonis, the former Labour Cabinet minister, who said Mr Davis was "wasting tens of thousands of pounds" despite "excellent commercial flights".
"I never took a private plane as Transport Sec doing intensive international negotiations and no excuse for him doing so," Lord Adonis tweeted.
A source close to Mr Davis acknowledged that he was using RAF planes, but told The Independent that the account in the book was based on "gossip rather than fact".
Published records show that Mr Davis took an RAF flight to Finland and Sweden, in February, at a cost of £5,243. But he was accompanied by four officials – and their costs are not listed.
In March, he partly used a military plane to visit Denmark, Germany and Slovakia, with five officials, running up a personal bill of £4,298.
No foreign flights were undertaken between April and June, according to the published information. No details have been released for the last four-and-a-half months.
The book also sets out how Mr Robbins cut Mr Davis out of key talks with European officials, suggesting he has been marginalised further since he moved to Downing Street.
Register for free to continue reading
Registration is a free and easy way to support our truly independent journalism
By registering, you will also enjoy limited access to Premium articles, exclusive newsletters, commenting, and virtual events with our leading journalists
Already have an account? sign in
Register for free to continue reading
Registration is a free and easy way to support our truly independent journalism
By registering, you will also enjoy limited access to Premium articles, exclusive newsletters, commenting, and virtual events with our leading journalists
Already have an account? sign in
Join our new commenting forum
Join thought-provoking conversations, follow other Independent readers and see their replies