David Davis doesn't 'understand' Brexit's implications for Ireland's border, warns former Irish PM Bertie Ahern
'David Davis is a very interesting character but I watched him yesterday. I continue to have my doubts - does he understand this stuff?'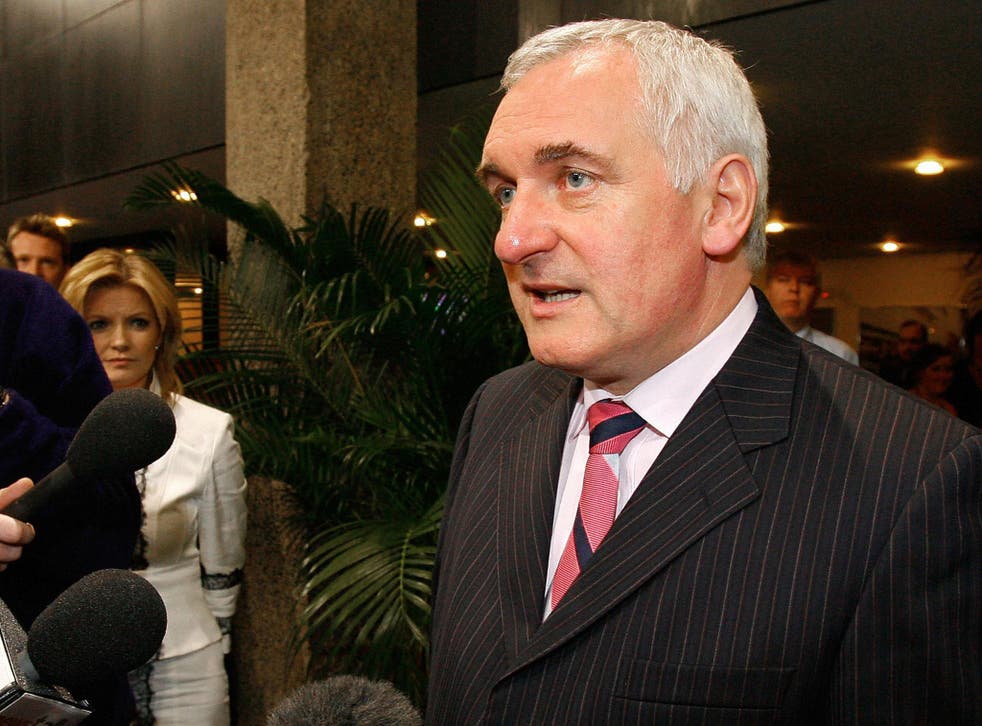 David Davis does not "understand" Brexit's huge implications for the border in Ireland, a former Irish prime minister has suggested in a withering put-down.
Bertie Ahern said the under-fire Brexit Secretary was unable to explain how the UK could meet its pledge to avoid the return of a hard crossing - yet leave the EU's economic structures.
The criticism comes after Mr Davis was widely ridiculed for his performance before a committee of MPs on Wednesday, when he backtracked on his claim that the UK would be signing new trade deals by this year.
It was also revealed that he had argued, four years ago, that Britain should remain a member of the EU customs union – yet he was now committed to leaving.
Speaking in Dublin, Mr Ahern said: "David Davis is a very interesting character but I watched him yesterday. I continue to have my doubts - does he understand this stuff?"
The man was Taoiseach from 1997 to 2008 said the UK should, by now, have worked out to marry its hopes for a future EU relations with its pledge on the border.
"But the question comes back all the time - how can they get these things and be out of the single market and out of the customs union?" he asked.
In December, in order to move on the Brexit talks, Theresa May agreed to "full alignment with EU rules" – across the UK - if needed to prevent the return of border checks and posts at the Irish border.
However, the Prime Minister has refused to say what goods would be covered by her commitment and relegated its importance by describing it as a "default default" position.
Meanwhile, the Government insists it remains committed to leaving the single market and the customs union, which – most experts agree – would require a hard border in Ireland
Mr Ahern warned that meant the agreement was in doubt and would have to be revisited, saying: "It was a fudge."
Join our new commenting forum
Join thought-provoking conversations, follow other Independent readers and see their replies