Brexit Secretary David Davis says UK will stay open to migrants after leaving EU
Cabinet minister says it will take 'years and years' for Britons to fill jobs done by EU workers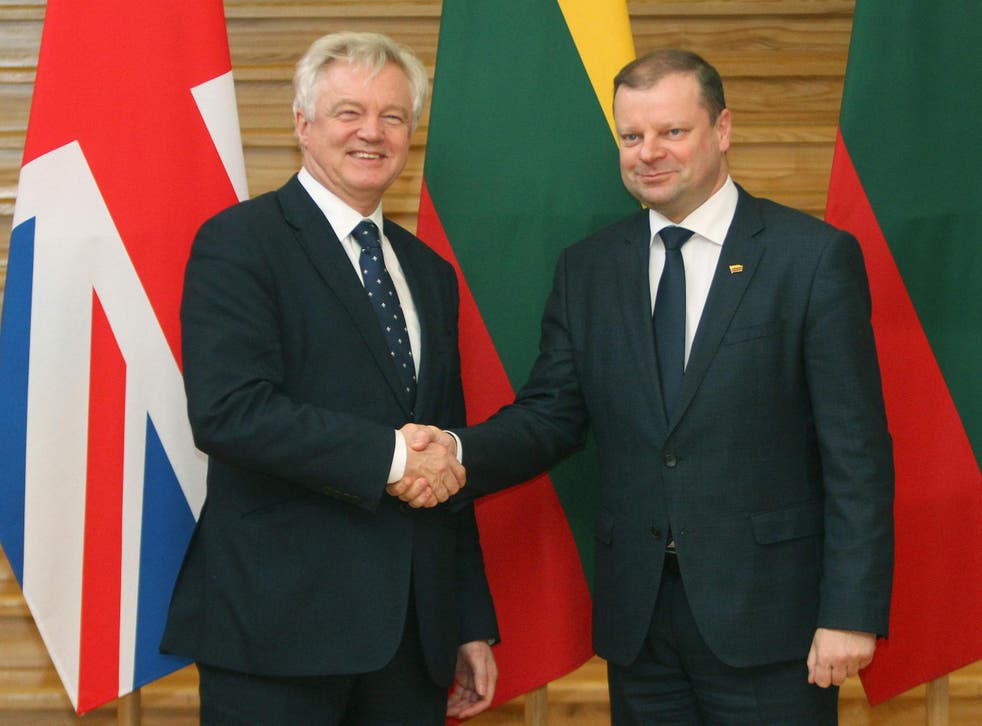 David Davis has risked angering Brexit voters after admitting the UK will not suddenly shut the door on workers coming in from the EU.
The Brexit Secretary said it could take "years and years" for Britain to fill all the jobs that would otherwise have been done by EU immigrants coming to the UK to work.
His comments were apparently aimed at calming fears in Europe of a sudden shift in policy that might affect EU citizens in the UK, but drew angry comments from Leave campaigners who said their referendum victory was based on a promise of falling immigration.
Speaking on a visit to Estonia, Mr Davis said: "In the hospitality sector, hotels and restaurants, in the social-care sector, working in agriculture, it will take time. It will be years and years before we get British citizens to do those jobs.
"Don't expect just because we're changing who makes the decision on the policy, the door will suddenly shut – it won't."
If true, Mr Davis's comments would make it much harder for Theresa May to reach the already discredited target of reducing immigration to the tens of thousands.
Senior Tory MP Iain Duncan Smith said he believed a slow-down in immigration would happen "quicker" than Mr Davis was suggesting.
Yvette Cooper interrogates Theresa May over immigration policy
The Brexit Secretary's comments also drew an angry response from Leave.EU referendum campaign founder Arron Banks, who branded them "quite astonishing".
Mr Davis was travelling to EU capitals for meetings with his counterparts as Ms May's Government seeks to win allies ahead of formal negotiations on the terms of Britain's exit.
The rights of Europeans living in Britain have been a key point of contention, with opposition parties demanding they be guaranteed now amid concerns people might be required to leave the country after Brexit.
It was on Monday that Mr Davis sought to reassure his Estonian audience that the UK and the EU would reach a "very fast" agreement on guaranteeing mutual residency rights for their citizens living in each other's countries, before suggesting that even after Brexit, migration from EU countries such as Estonia would be kept for at least for a period.
Join our new commenting forum
Join thought-provoking conversations, follow other Independent readers and see their replies